Published on
April 5, 2017
Category
News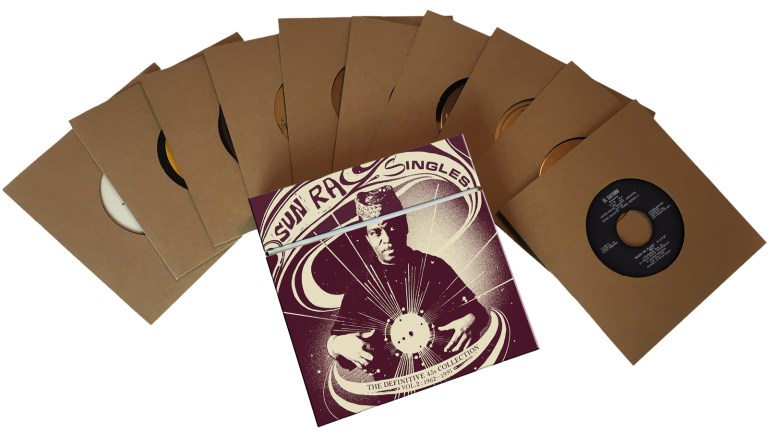 They will also be available in a 3xLP set.
Following last year's "definitive" collection of singles from Sun Ra's fantastic early career, Strut has announced the second volume, which zooms in on Ra's later 1962-1991 period.
As with the first, this volume is hugely varied, spanning spoken word recitations, R&B recordings and alternative versions of Arkestra staples like 'Love In Outer Space', 'Enlightenment' and 'Rocket No. 9'.
"Released sporadically during the three decades and primarily on the Saturn label, the 45s offer one-off missives from Ra's prolific cosmic journey, tracing the development of his forward-thinking "Space-Bop" and his unique take on jazz and blues traditions which remains unlike anything else from the period," says the label.
Singles Vol. 2 will be released as a 3xLP set and a 10×7″ pack. Both will feature fully remastered tracks, rare photos, original 45 artwork, sleeve notes by Chris Trent, and detailed track by track and session notes by Paul Griffiths.
Due on 5 May, place pre-orders now from Strut.