Published on
September 22, 2016
Category
News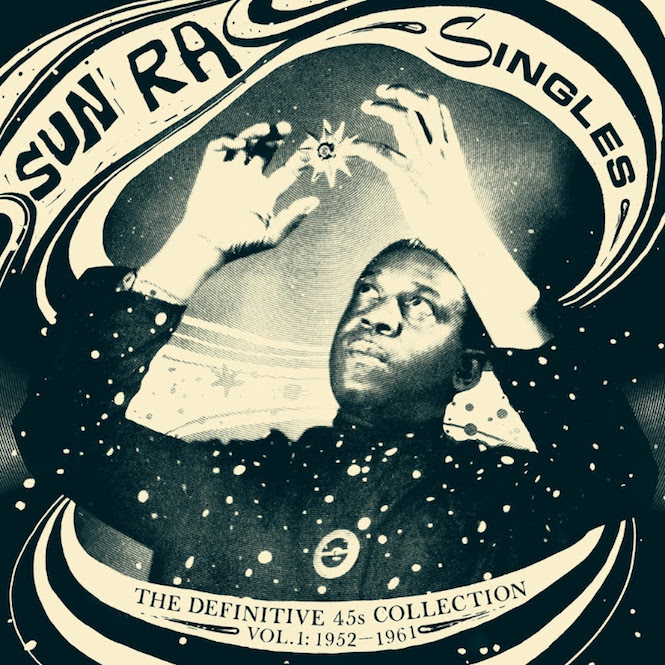 Strut collect Ra's extremely rare "space bop" 7″s.
Whether its a collection of vocal recordings or that mythical collaboration with John Cage, Sun Ra's legacy is proving a rich seam for reissue labels out there, keen to bring the full spectrum of the astral jazz pioneer's influence to the fore.
Following their Gilles Peterson-curated compilation last year, Strut have announced their latest project will focus on collecting Sun Ra's 7″ single releases in one place.
Alongside the 125+ records he released, Ra also dropped a load of 7″s (mostly in the '50s), which Strut describe as "one-off meteorites from his prolific cosmic journey".
Spanning 1952-1991, the collection of rare discs which, like his LPs, were released in small quantities, has been pulled together from a number of sources; some have only been discovered in physical form in recent years, others were planned but allegedly never made it to vinyl and some appeared as one-off magazine singles and posthumous releases.
Sun Ra Singles: The Definitive 45s Collection will be released as two 10×7″ vinyl box sets, each limited to 500 copies, complete with single artwork and 28-page booklet.
They will also be available as two 3xLP gatefold editions. the first instalment, spanning '52-'61 will be released on 25th November, with the second, spanning '62-'91 set to follow in March 2017.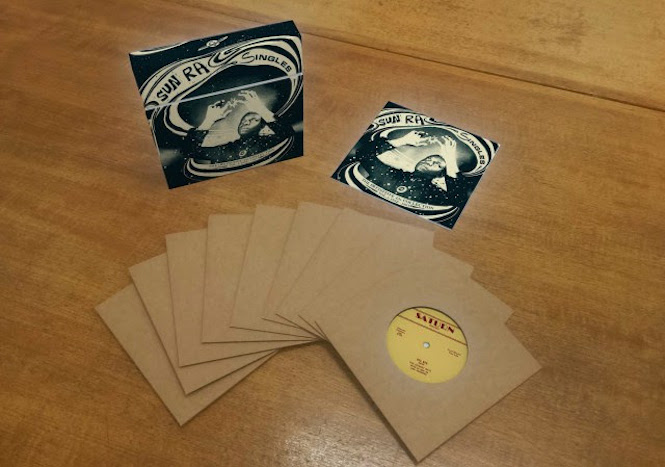 7″ box set tracklisting
01. The Cosmic Rays With Sun Ra And Arkestra – Daddy's Gonna Tell You No Lie
02. The Nu Sounds With Sun Ra And Arkestra – A Foggy Day
03. Sun Ra & The Cosmic Rays – Bye Bye
04. Sun Ra & The Cosmic Rays – Somebody's In Love
05. Sun Ra & His Arkestra – Soft Talk
06. Sun Ra & His Arkestra – Super Blonde
07. Le Sun Ra & His Arkestra – Medicine For A Nightmare
08. Le Sun Ra & His Arkestra – Urnack
09. Le Sun Ra & His Arkestra – Saturn
10. Le Sun Ra & His Arkestra – Call For All Demons
11. Sun Ra & His Astro Infinity – October
12. Sun Ra & His Astro Infinity – Adventure In Space
13. The Cosmic Rays With Sun Ra And Arkestra – Dreaming
14. Sun Ra & The Cosmic Rays – Daddy's Gonna Tell You No Lie
15. Le Sun Ra & His Arkestra – Hours After
16. Sun Ra & His Myth Science Arkestra – Great Balls Of Fire
17. Yochanan With Sun Ra & His Rays Of Jazz – M Uck M Uck (Matt Matt)
18. Yochanan With Sun Ra & His Rays Of Jazz – Hot Skillet Moma
19. Yochanan With Sun Ra & His Arkestra – Message To Earthman
10. Yochanan With Sun Ra & His Arkestra – The Sun One