Published on
July 16, 2015
Category
News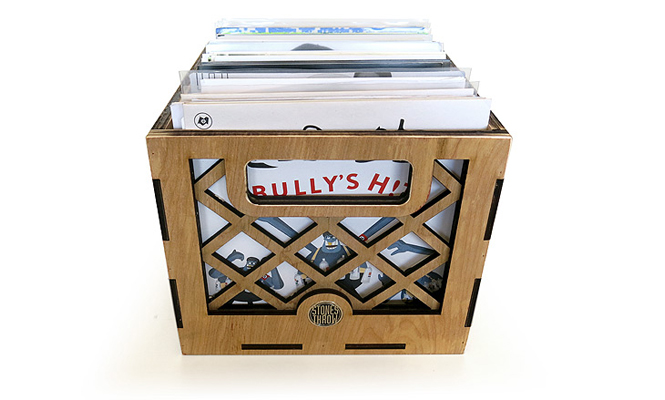 The West Coast hip hop label want you to treat your 45s with respect.
What to do with your piles of 45s? Stacked badly, sometimes ripped, often mistreated, the little brother of the mighty 12″ can be surprisingly complicated to store. Hell, IKEA never made a 7″ Expedit, and newer models of record storage like these modular shelves or these inter-locking crates err towards looking after your LPs first.
Mooted last year but, it seems, not delivered until now, Stones Throw Records have finally readied their customised 7″ record crate, made in the USA from laser-cut 6-ply alder complete with two inset polished metal Stones Throw emblems on either end.
Perfect for home storage or the travelling 7″s DJ, the crates can hold up to eighty 45s, enough to lay down at least three hours of serious heat. Not to mention that the Jesse dean-designed boxes looks slick as hell.
Check out the images below and order yours here. We recently caught up with Stones Throw boss Peanut Butter Wolf who, mainly spinning 45s, probably had more than a hand in making these crates happen. Read our interview with PB Wolf on crate digging here.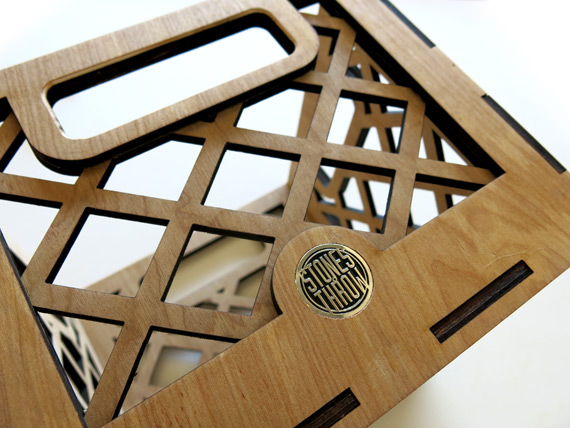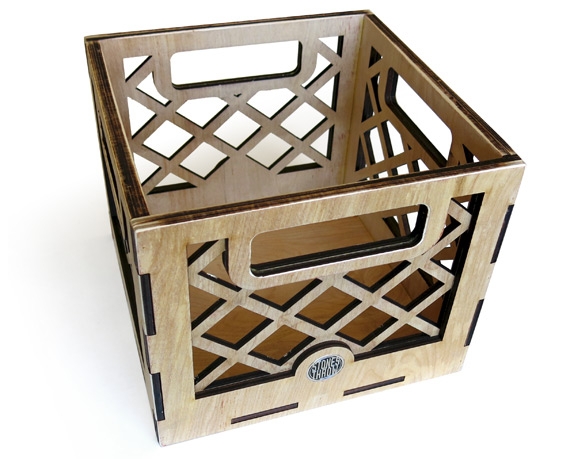 Images: Stones Throw Records