Published on
November 23, 2015
Category
News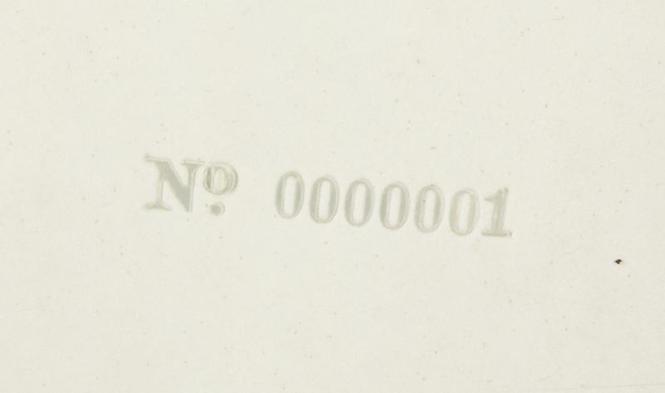 The ultimate trophy record for Beatles' collectors is up for grabs.
Ringo Starr is actually selling over 1,300 items on Julien's – the Beverly Hills auction house specialising in celebrity tat. In amongst Starr's giant collection of art, jewellery, and of course Beatle's memorabilia, is his original U.K. pressing of the White Album, numbered 0000001.
Apparently Starr stowed the record in a London bank vault for over 35 years but has finally decided to bring it out for auction. The starting bid? $20,000.
As Dangerous Minds explains, it's widely accepted that copies one to four are in the possession of Beatles' members but it's also been assumed that No. 0000001 belongs to John Lennon. It's even a view echoed by Paul McCartney, who once said that Lennon "shouted loudest" for it. As it turns out though, Ringo has the copy.
Until now, the lowest numbered UK first mono pressing album to come to market was No.0000005 – which sold for just under $30,000 back in 2008. Possibly the ultimate trophy for a Beatles' collector, No.0000001 is estimated to fetch anywhere between $40,000 and $60,000.
Proceeds from the auction will go to the Lotus Foundation, which Starr and his wife Barbara Bach founded to "fund, support, participate in and promote charitable projects aimed at advancing social welfare in diverse areas."
Head over to Julien's to put in a bid.
[via Ultimate Classic Rock]