Published on
November 26, 2015
Category
News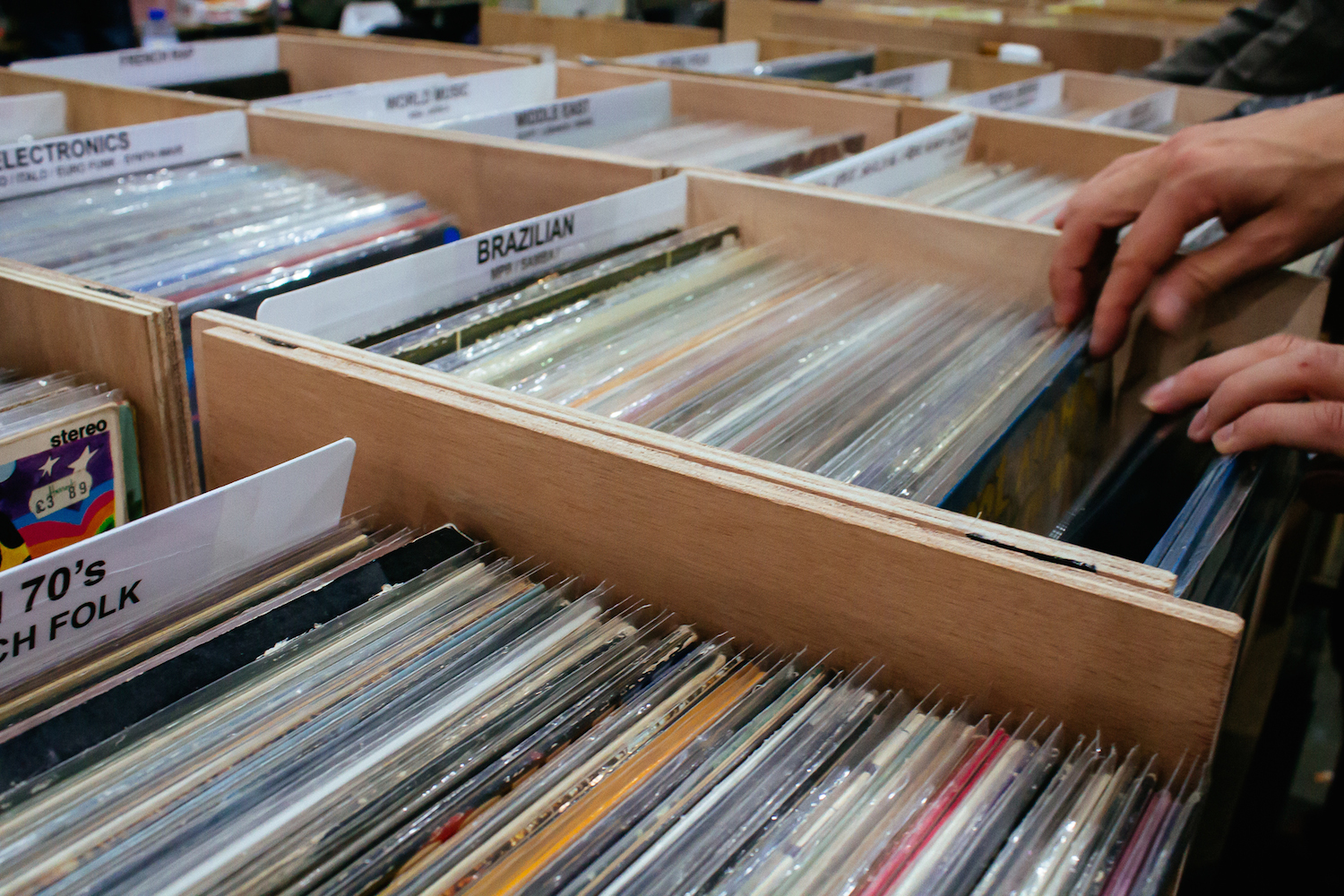 "Thou shalt not steal."
A penitent thief who nicked albums and singles from longstanding Camden Town emporium Out On The Floor Records has returned the stolen items – after finding religion, a decade later.
Returned to the record shop by post, the anonymous shoplifter left the following handwritten note of explanation and apology: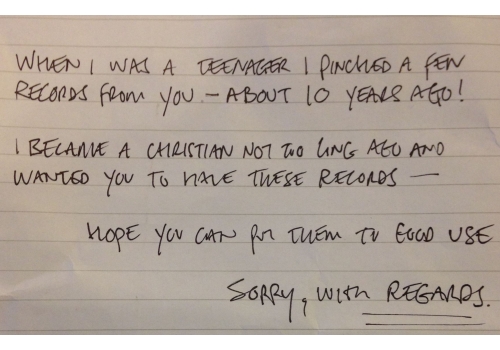 "We looked at the letter and looked through the tunes and they didn't nick any old rubbish. It was a nice surprise to see some good vinyl returned," shop manager Jake Travis told Camden New Journal.
Among the stolen items were sought-after singles by The Stone Roses, The Smiths and The Cure. A couple of the records showed an "interesting – well, not great" taste in music, according to Travis.
"It was a nice gesture," he added. "Now I'd like some of the reggae I've had stolen down the years to come back."
[via Camden New Journal]