Published on
November 25, 2015
Category
Features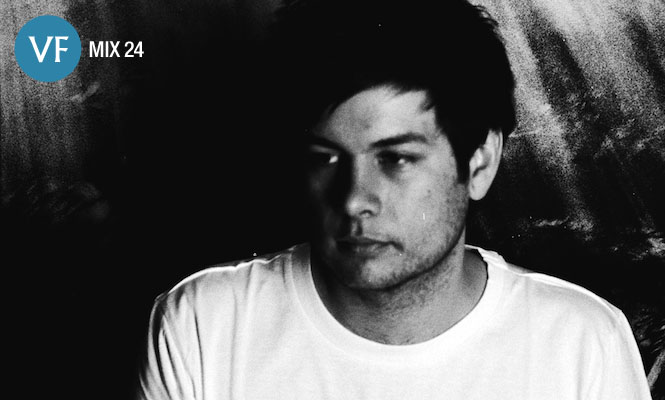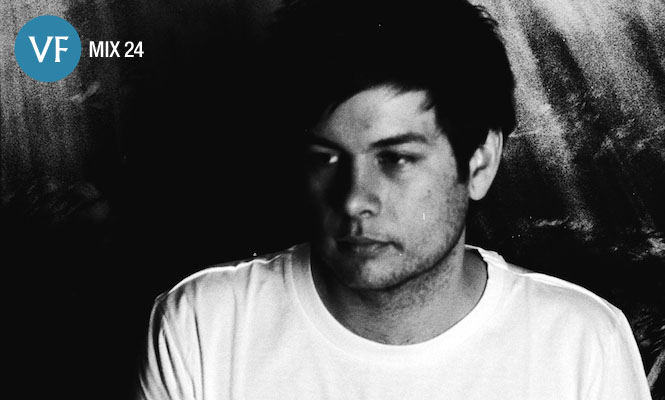 From Sun Ra to Kraftwerk, Medlar brings the heat on VF Mix 24.
For a man so in-demand for remixes, it's no wonder Medlar's record bag bumps like this. Over one hour of eclectic bangers from across the dance music spectrum, the London-based producer and DJ has dropped a tight selection of sometimes rare, always potent material, where every track will send you back to scurrying back to Discogs.
Setting the tone with Alphonse Mouzon's bonkers 1981 track 'Space Invaders', Medlar's mix roams free, from rare gems for disco heads – Mary Clark's under the radar boogie belter 'Take Me I'm Yours' and an edit of Jakki's oddball disco jam 'Sun Sun Sun' stand out – to new music and a custom dubplate of FYI Chris' unreleased 'Dance Bebey' (a homage no doubt to Cameroonian electronic pioneer Francis Bebey) straight out of Peckham's Rye Wax.
This voracious taste for the old and the new is reflected in Medlar's latest EP for Wolf Music 'Loon / Paradise', which floats with dexterity across genres and marks his first new solo material since 2013's brilliant LP Sleep.
One to warm your cockles, tuck into Medlar's feast below:
---
Words: Medlar
---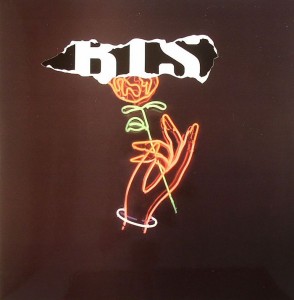 House Of Spirits
'Holding On' (Peaking Lights Dub)
(Beats In Space)
The A Side is probably the track I've played most in sets over the last year, a really great modern disco record from Tom Noble's band. I love how the liner notes tell you that the vocals are provided by a Baptist Church Choir from Tulsa. Clearly a lot of love, time and effort going went into making this record which sadly is kind of rare these days, so lots of respect to Tom Noble and Beats In Space for this one.
---
Joe Gibbs
'Bionic Encounter'
(IBC Records)
This 45 is in pretty bad shape as you can hear, but I decided it was worth including anyway as it's such a cool track and I can't justify buying another one. By the dub reggae producer Joe Gibbs, this sounds to me like it could be something from Patrick Adams & Greg Carmichael under the Universal Robot Band moniker if they somehow ended up in Jamaica.
---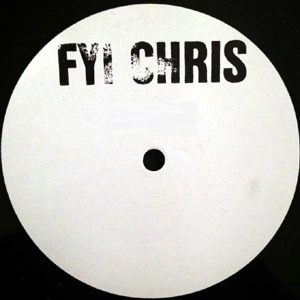 FYI Chris
'Dance Bebey'
(Not on label)
One of my favourites from FYI Chris, 2 of the team at Rye Wax Records in Peckham, a great record shop where I'm lucky enough to help out behind the counter from time to time. I got this cut especially for this mix through my friend Johny (Peckham's own vinyl factory!), who cuts one-off PVC dubplates through peckhamcuts.co.uk and also runs the super-limited issue techno label Analog Electric London.
---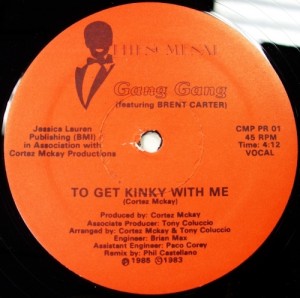 Gang Gang
'To Get Kinky With Me' (Instrumental)
(Phenomenal)
Really unique track that is hard to pin down, I guess you could call it a boogie record but has an eery feel to it. The vocal's OK but the instrumental… Really chuffed to have finally found a copy a couple of weeks ago so I had to include it here!
---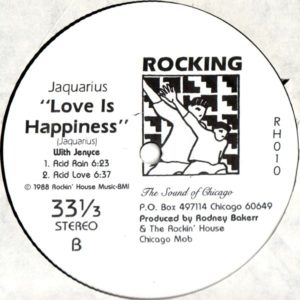 Jaquarius
'Love Is Happiness (Acid Rain)'
(Rockin' House)
I'm yet to find an acid track I love as much as this one, really trippy and complex in comparison to most tracks in a similar vein. Another one I've wanted for a long time but only picked up very recently.
---
Tracklist:
1. Alphonse Mouzon – Space Invadors (MPS Records)
2. Sun Ra UFO (Medlar Edit) (Dubplate / Art Yard/Kindred Sprits)
3. House Of Spirits – Holding On (Peaking Lights Dub) (Beats In Space)
4. Mary Clark – Take Me I'm Yours (La Shawn)
5. Joe Gibbs – Bionic Encounter (IBC Records)
6. FYI Chris – Dance Bebey (Dubplate)
7. Luciano Perrone E Seus Ritmistas Brasileiros – O Som Da Crancola (Parnaso Records)
8. Boyd Jarvis / Colonel Abrams – Release The Tension (White)
9. A Band Called Flash – Nicci (Future Vision Records)
10. Rome Jefferies – Good Love (Carbonara Tomkinson Edit) (EDITEP001)
11. Marcellus Pittmann – A Mix (Unirhythm)
12. Japan Blues – Spurned My Colour (Berceuse Heroique)
13. Elixia – Soho Phase (Record Shack)
14. Jah Shaka – In The Beginning Dub (Jah Shaka Music)
15. Yuji Noto – Step To The Beat (Szuu Harmony Music)
16. Funkineven & Greg Beato – B's Diss (Apron)
17. Gang Gang – To Get Kinky With Me (Mad Mix Instrumental) (Phenomenal)
18. Jaquarius – Love Is Happiness (Acid Rain) (Rockin' House)
19. Jakki – Sun Sun Sun (Edit De K Civ) (Editions Disco)
20. Kraftwerk – Numbers / Computer World (Warner Bros)
21. Droids – Renaissance De L'Amour (Barclay)
22/Outro. Mtume – Umoja (Third Street Records)