Published on
June 15, 2016
Category
News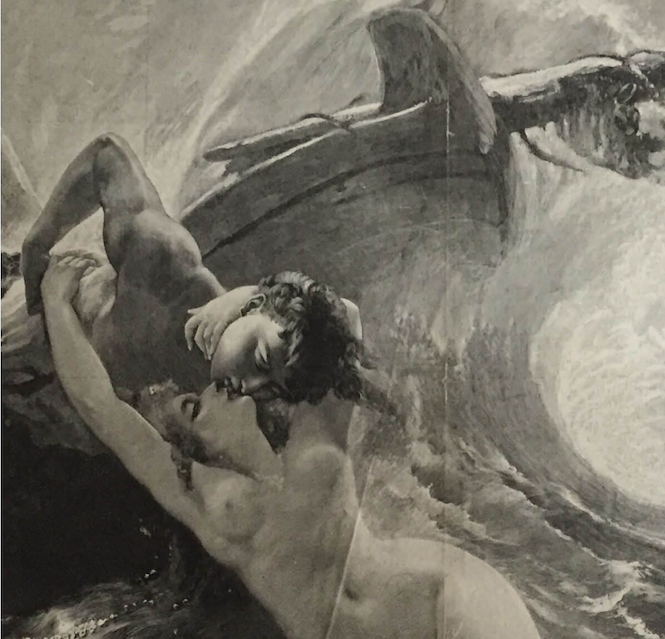 Volcano Extravangaza is coming.
This July the Sicilian island of Stromboli will once again become an arena of contemporary art as Volcano Extravangaza – the annual festival with music programmed by The Vinyl Factory – takes over.
Following an acclaimed installation at Brewer Street Car Park and the launch of his VF-backed Bel-Air Glamour Records, Ragnar Kjartansson will draw on the perimeter of the island to perform a musical voyage that explores themes of isolation.
Elsewhere, there will be DJ sets by Afro-disco Italian pioneer Beppe Loda and artist-poet Juliana Huxtable, as well as a performative concert by electronic duo Tempers, who have written lyrics inspired by the island.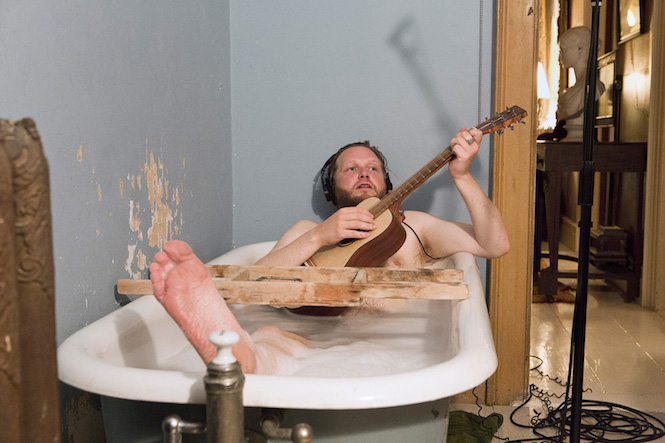 Curated by Camille Henrot, the arts programme centres on a group exhibition that includes VF artist Rachel Rose depicting an apocalyptic hailstorm through video and Mike Nelson assembling an installation of washed up cultural detritus. This joint exhibition provides the backdrop for the rest of the programme, which includes a rich selection of film screenings hosted inside the private homes of local Strombolians.
Ahead of the festival, The Vinyl Factory will release a new Daniele Baldelli EP, featuring three tracks that the cosmic pioneer was inspired to create after headlining VF's 2015 disco on the island. Titled Volcano Extravangaza, the limited edition EP lands on 1 July.
Volcano Extravaganza 2016: I Will Go Where I Don't Belong takes place from 15 to 21 July 2016. See the full programme of events below and watch our mini-doc on last year's festival:
15th July
– Group exhibition curated by Camille Henrot featuring work by Rachel Rose, Mike Nelson, Walter Sutin, Isola e Norzi and Sven Sachsalber alongside pieces from The Henrot Family Collection and screenings of Le tempestaire and Finis Terrae by Jean Epstein
– Performance by Alberto and Francesco Zenere
– Dinner at Zurro with ceramic plates by Camille Henrot
16th July
– Musical performance by Ragnar Kjartansson
– DJ Set at Club Mega in collaboration with Vinyl Factory, featuring Juliana Huxtable
17th July
– Yona Friedman exhibition at La Lunatica
– Performative Concert by Tempers at Tartana, supported by Vinyl Factory
18th July
– Contribution from David Horvitz
19th July
– Contributions from Anna Boghiguian and Martin Murphy
20th July
– Contribution from Joana Escoval
21st July
– Final event on the Siremar night ferry
– Contributions from Maria Loboda and David Horvitz