Published on
February 25, 2019
Category
News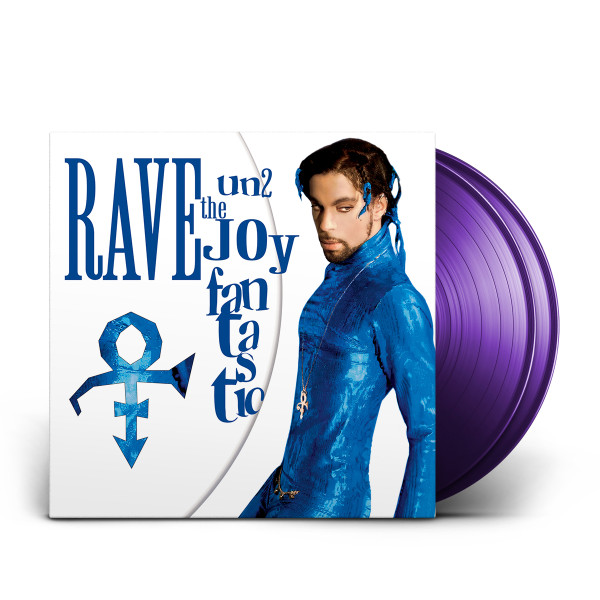 Alongside a four day Prince tribute event held at Paisley Park this year.
Two Prince albums are being reissued on purple 2xLP, this April via Sony Legacy Recordings.
Read more: 10 artists pick their favourite Prince records 
Rave Un2 the Joy Fantastic (1999) and Rave In2 the Joy Fantastic (2001) will be released on standard black and limited purple vinyl variants.
The reissues will coincide with Celebration 2019, a four day event at Paisley Park from 25th – 28th April, featuring performances, screenings, discussions and panel talks.
Pre-order a copy of the albums here, listen to 'The Sun, The Moon and Stars' and check out the track lists below.
Rave In2 the Joy Fantastic
Tracklist
Side A
1. Rave In2 the Joy Fantastic
2. Undisputed (The Moneyapolis Mix)
3. The Greatest Romance Ever Sold
Side B
1. Hot Wit U (Nasty Girl Remix)
2. Tangerine
3. So Far, So Pleased
4. The Sun, The Moon and Stars
Side C
1. Man 'O' War (Remix)
2. Baby Knows
3. Eye Love U, But Eye Don't Trust U Anymore
4. Beautiful Strange
Side D
1. Silly Game
2. Wherever U Go, Whatever U Do
Rave Un2 the Joy Fantastic
Tracklist
Side A
1. Rave Un2 The Joy Fantastic
2. Undisputed (feat. Chuck D)
3. The Greatest Romance Ever Sold
Side B
1. Segue
2. Hot Wit U (feat. Eve)
3. Tangerine
4. So Far, So Pleased (feat. Gwen Stefani)
5. The Sun, The Moon And Stars
Side C
1. Everyday Is A Winding Road
2. Segue
3. Man' O' War
4. Baby Knows (feat. Sheryl Crow)
Side D
1. I Love U, But I Don't Trust U Anymore (feat. Ani DiFranco)
2. Silly Game
3. Strange But True
4. Wherever U Go, Whatever U Do