Published on
April 21, 2016
Category
Features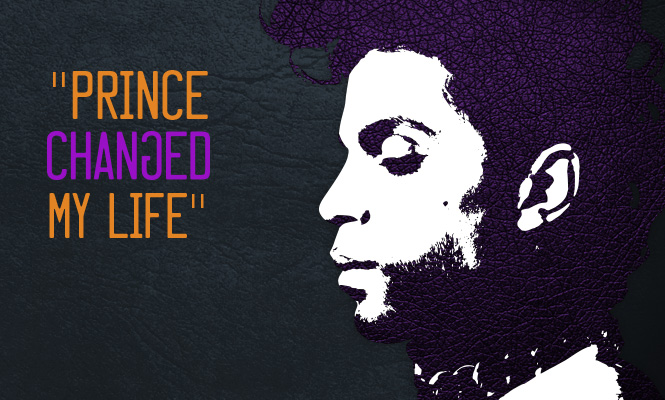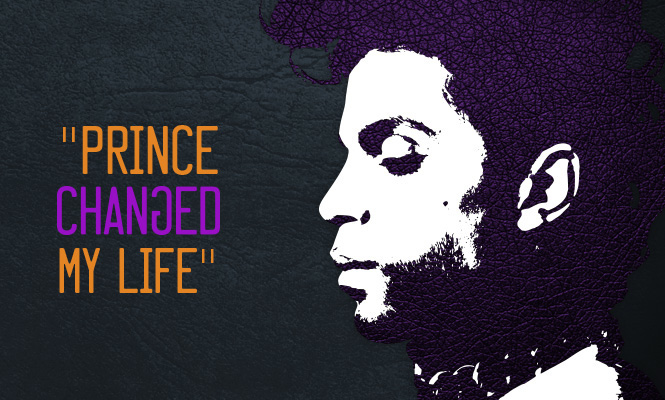 How many lives did Prince change? It's probably impossible to say, but here are a few to start with. From Jill Scott to Seven Davis Jr., we asked ten artists to pick their favourite Prince records and tell us a little bit about why they mean so much to them.
It was about this time in 2014 that Prince had London in a twist. For the inside of a month, he led a campaign to disrupt the sleeping and working patterns of the population, with one secret gig after another drawing serpentine queues outside venues across the city, from Camden's Electric Ballroom on a dreary February night, to the up market funk-tion at Ronnie Scott's two weeks later.
This was obviously not the first time that The Purple One has had people in a spin. From humble beginnings recording with 94 East in Minneapolis, Prince Rogers Nelson coated his own brand of future funk with a glam rock sheen that has been irresistible ever since. A multi-instrumentalist, sex symbol and musical icon, Prince ruled the '80s, sowing the seeds for the obsessive following that would queue for twenty four hours in the rain in London three decades on.
Needless to say, having sold over 100 million records, his influence extends way beyond the world of music, into fashion, art and the cult of celebrity. But for this feature, as with previous ones on Sun Ra, Kraftwerk, Arthur Russell and Bob Marley, we've chosen to eschew the bigger picture in favour of the influence Prince has had on specific musicians at specific times of their lives.
With that in mind we asked ten artists to pick their favourite Prince records and tell us a little bit about them, from Dam Funk skipping school to grab a copy of Sign O The Times to Jill Scott's unadulterated love for Under The Cherry Moon.
And it's with Jill that we start. Click next to scroll through all ten contributions.
---
Illustration by Francois Leherissier. For more of his work, click here.
---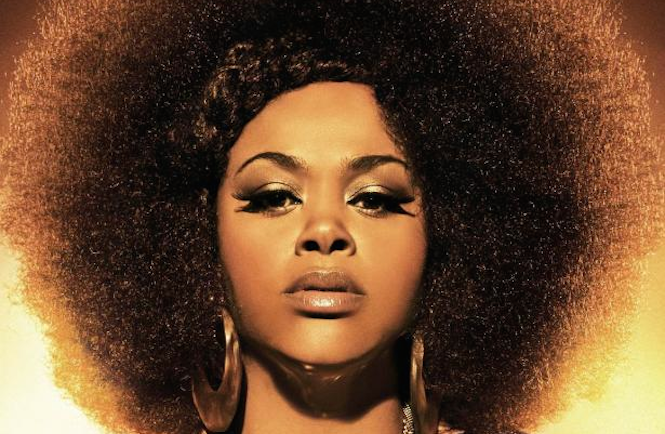 Jill Scott
Who is Jill Scott? Three-time Grammy Award winner, Jilly from Willy is one of the most dynamic voices in neo-soul and R&B. Below she picks out her favourite Prince soundtrack which happens to be the soundtrack to a film directed by and starring Prince (as a gigolo).
---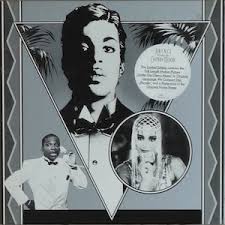 Prince
Under The Cherry Moon
(Warner, 1987)
My favorite Prince record is the Under the Cherry Moon soundtrack! I listened to the record for four years straight… just about everyday. I think musically it's still superior to anything I've ever heard—from the vocals to the music. Sonically, I haven't heard anything quite like it. I play the album from top to bottom. I consider it a masterpiece.
---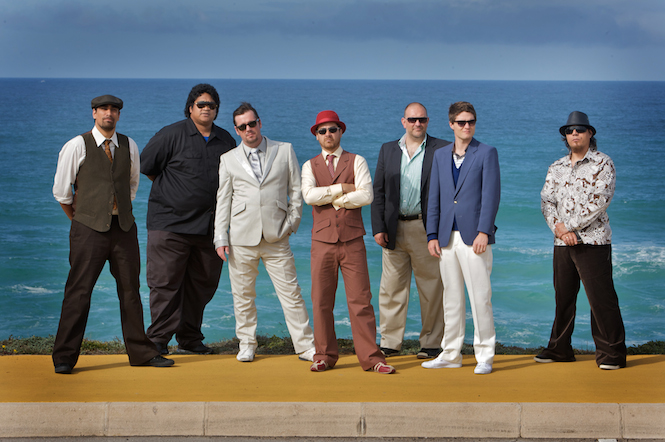 Fat Freddy's Drop (Chopper Reeds)
Like Prince, Fat Freddy's Drop are known for live improvisation. A seven-piece band from New Zealand, FFD's sax man and DJ on the side Chopper Reeds aka Scott Towers, weighs up two of his favourite Prince records below.
---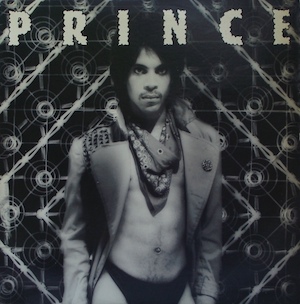 Prince
Dirty Mind
(Warner Bros, 1980)
This is tricky. Sign Of The Times is undoubtedly Prince's masterwork – and it's full of great writing, performances and production. His psychedelic sex-funk is in full swing, but he also shows us he possesses incredible pop writing chops. That said, the record I come back to most often is Dirty Mind. It's such a party record, and is a little rougher around the edges production-wise than the later stuff. If I'm DJ'ing I ALWAYS take Prince records, and 'Head' and 'Uptown' from the Dirty Mind album usually at the top of the list.
---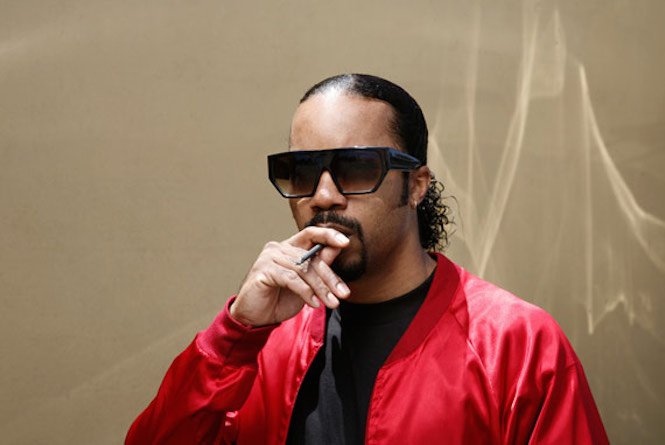 Dam-Funk
Few artists have adopted the funk lifestyle quite as much as Damon Riddick aka Dam Funk. Keytar in tow, he's been making synth-heavy boogie funk with a modern twang for years, splitting his time between releasing on Stones Throw and running his Funkmosphere nights in downtown LA. While his first Prince record was Soft and Wet, it was skipping school to hear Sign O The Times that will live longest in his memory.
---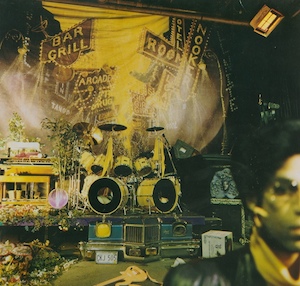 Prince
Sign O The Times
(Paisley Park, 1987)
I like most of his unreleased material, and one of my favourite unreleased songs by him is called 'Wonderful Ass', that was from 1985, he recorded it on the same day as 'Kiss' in Los Angeles.
But as far as his official releases, I'd have to say one of my favourite songs was 'The Ballad Of Dorothy Parker'. I bought the album the first day it came out. I ditched school, on the days when records were always released on a Tuesday. I got the record Sign O The Times and drove my moped over to the pad and nobody was home and I opened up my windows in my room and sat in a chair and looked outside at the view of the mountains and got into the whole album and it just blew me away.
It was great because it was almost like a little comeback for Prince, because after Purple Rain, people expected him to doPurple Rain Part II, but he followed it up with Around The World In A Day and people weren't quite satisfied with it, and all the die-hards didn't get Under The Cherry Moon, and he was criticised for that too. But then Sign O The Times was almost like a big middle finger, it was like "you guys wanna talk shit? OK!" And he just came with a funk classic in line with 1999.
Sign O The Times is great, but just with 'Dorothy Parker' it felt like it was just him in the studio again by himself and I like Prince when he was doing things solely on his own without the band. I never heard him to do anything else like that for some reason but that song was special.
Photo: Jimmy Mould
---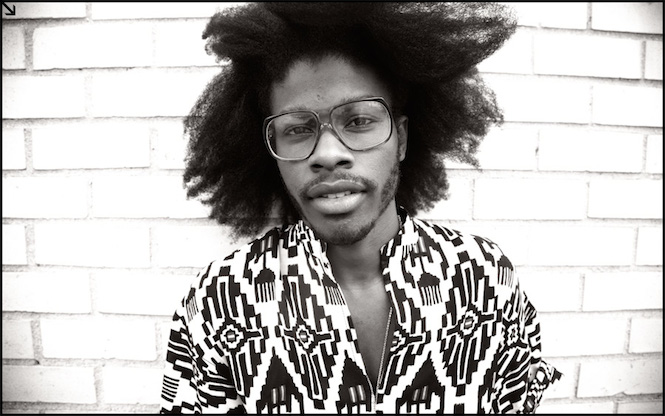 Jesse Boykins III
"I went to a private dinner with Prince". They might not have seen eye to eye on chicken dinner (read all about that anecdote in RBMA) but as he explains in the soundbite below, first encountering Prince's aesthetic, from the music he was making to the clothes he was wearing, was a revolutionary experience for Jesse Boykins III.
---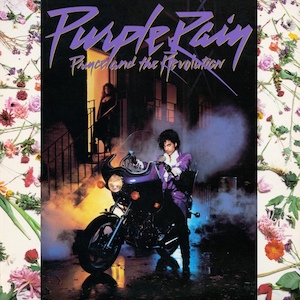 Prince And The Revolution
Purple Rain
(Warner Bros, 1984)
Listen to Jesse's contribution below.
---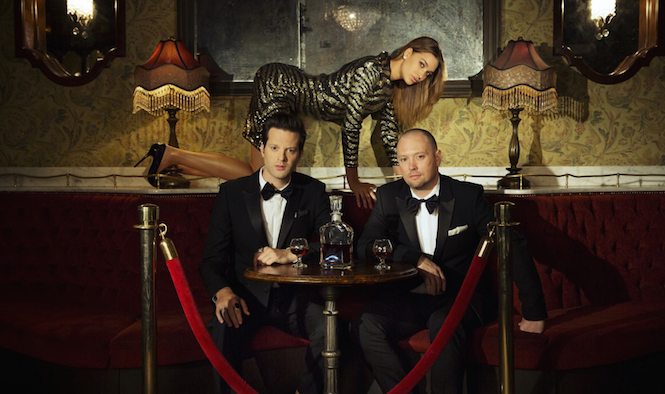 Tuxedo (Mayer Hawthorne & Jake One)
It's no surprise Mayer Hawthorne and Jake One are Prince fans, the former being a blue-eyed soul boy and record collector nonpareil, the latter a hip hop producer who has worked with everyone from De La Soul to G Unit. Together they are Tuxedo, a new funk outfit releasing their debut on Stones Throw this month.
---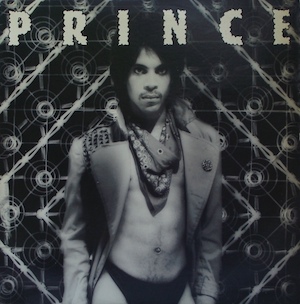 Prince
Dirty Mind
(Warner Bros, 1980)
Mayer Hawthorne: A front to back record for me is Prince's Dirty Mind. Dirty Mind to me is one of those records where you don't skip songs on there. That was his most perfect record for me. Everybody has got their own favourite Prince record but for me it's definitely Dirty Mind. It was the sexiest record that he did for sure too. When I'm making music I trying to make that shit sexy, he was the king.
Jake One: That record cover used to scare me when I was a kid. It looked kind of crazy.
Mayer Hawthorne: I didn't even realize until I got older too that those were bed springs. That crazy pattern that's behind him… He flipped a mattress up, and was like 'we need some bed-springs behind me for this one, and I'm going to take my shirt off and put a Speedo on'. Got to love The Purple One.
---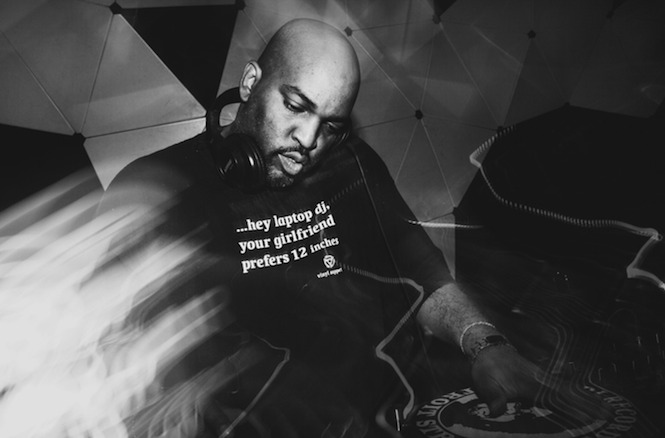 Andrés
Andrés is a veteran on Detroit's music scene, DJing for hip-hop collective Slum Village through the '90s and releasing singles on Moodymann's Mohagani music label, while also, more recently, causing waves on his own La Vida label.
---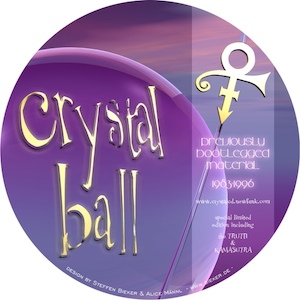 Artist (Formerly Known As Prince)
Crystal Ball
(NPG, 1998)
I like 'Don't Play Me' from the Crystal Ball LP because it is classic Prince, although slow in tempo it makes up for it in richness. With a touch of ego, social commentary, sort of Sign O' The Times vibe, but still very much Prince! My only complaint is that it's too short of a composition. The greatest thing is since it's short you always want to hear it again and again. I really love the fact that it's not a popular tune so people always are like "What's that?'. And yes, I do play it in my sets at times, it screams eclectic!
---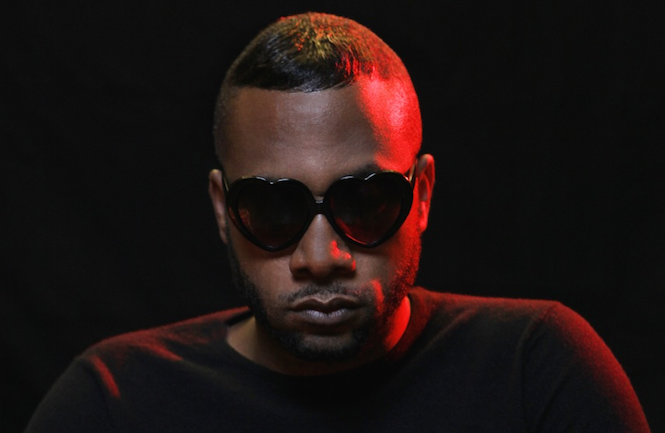 Seven Davis Jr.
Funkineven on Seven Davis Jr: "To me he's the new Prince". It's an ambitious statement, but for someone who's successfully re-worked both 'Purple Rain' and 'Controversy' with his own murky lick, it's safe to say the purple is pretty strong in Seven Davis Jr.
---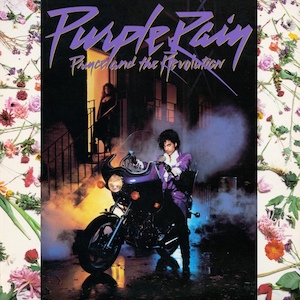 Prince And The Revolution
Purple Rain
(Warner Bros, 1984)
The first intro to Prince (I remember) was as a child experiencing Purple Rain. The work instantly connected with me on many levels. For years I then educated myself on his previous / current works, even to this day. The world of Purple Rain continues to amaze me. Perhaps he's the most honest, unafraid artist of my favourites. To witness him grow through his many forms, it's inspiring. As a male, he's done so much to evolve what it means to be "a man". He's not afraid to think, dance, scream, cry or be silent. Much love & respect for Prince.
Photo: Eric Coleman
---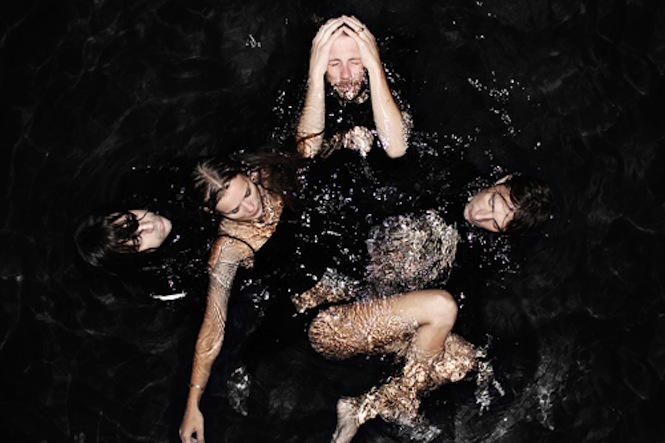 Is Tropical (Dominic Apa)
With a brace of LPs under their belts, London outfit Is Tropical are releasing their third album Black Anything as a five part series of 10" records, the second of which landed this week. Just as unconventionally, the band's Dominic Apa has opted for Prince's Batman OST to represent his love for The Purple One.
---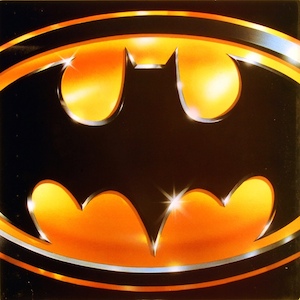 Prince
Batman OST
(Warner Bros, 1989)
Prince. The fact is, he's a songwriter without peer, but in the album stakes it's a mixed bag. Despite his inevitable induction into the Rock & Roll Hall of Fame (everyone knows the true accolade of musicianship) and now-unassailable status as an icon, looking back at Prince's discography is like sifting through the hoardings of a deranged outsider. There is, however, a solid little run in the middle. He finds his bearings in 1980's Dirty Mind and slowly refines it into the amazing Controversy a year later. Then he starts dropping asexual bombs. 1999 and Purple Rain, with a year's gap between, presumably for reaping erotic rewards.
Now comes the dubious sounding part — take as the fulcrum of Prince's Golden Era the amazing, underappreciated Batman soundtrack. The jewel in the crown. It's got the varied influence, instrumentation and unique sound that Prince is known for. It sounds like Art of Noise's wet dream. Only Prince could make an album which was ostensibly a rush-job for MTV indents and corporate sidelining into a musical masterpiece. Warner Bros wanted to transplant the hit '1999' onto it – Prince declined. He has having too much of a great time. Warner Bros had slated Michael Jackson to sing the ballads – Prince was like, nah. The clip from the film set to 'Partyman', arguably the funkiest super-villain theme ever penned, shows Jack Nicholson's Joker jamming out with his henchmen bros and joyously desecrating a gallery while holding boom boxes. It's at this point in the film you see the-whole-Batman-premise is actually irrelevant and the movie's become nothing but a huge canvas for Prince to grind and moan all over, finger-painting keyboard solos and splattering his otherworldly sexuality around. Powerful stuff. After all, this is the guy who can take to a stage alongside James Brown and Michael Jackson, and totally eclipse two 'Kings' with a one-note guitar solo.
And maybe that's why it's the best – given the nature of the project, Batman is most likely the album on which Prince felt the least vulnerable, the least self-aware. He's not concerned about upsetting label big-wigs – the thousands of 3.5" floppy disks containing his symbolic pseudo-name that were sent out on his behalf are proof of that. So is the title of 1996's Emancipation – the album on which Prince broke with Warner Brothers after 18 years, and started spelling things weird. Be free, Prince.
---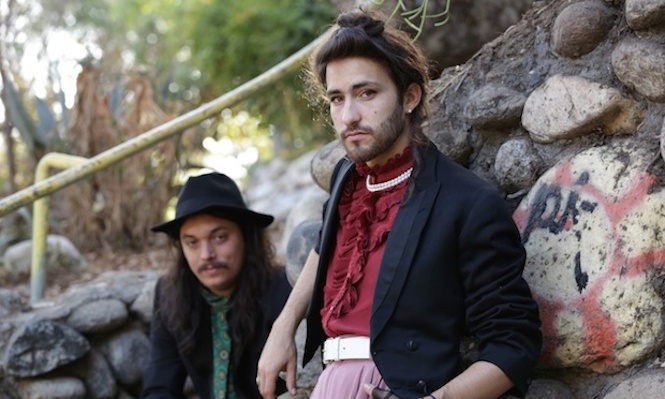 Silk Rhodes
Michael Collins and Sasha Winn are Silk Rhodes. Their debut album landed late last year, showcasing their tripped-out take on classic '70s soul, combining the righteousness of the Reverend Al Green and the understated charm of Sly & The Family Stone, with some Prince-esque '80s swagger thrown in for good measure. For their selection the Baltimore duo have dug out the demos to uncover a 'treasure chest of dopeness' from a man they so rightly call 'a cosmic joker i the court of love'.
---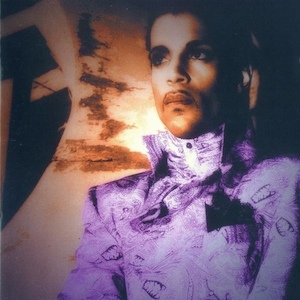 Prince
Studio Nights (Demos and Outtakes)
(Not On Label)
Prince is an artist's artist, he is obviously so full of ideas that he can't help but have a lot of unreleased material. When we discovered Prince's demos in "Outtakes" or "The Works" we found a treasure chest of dopeness. Songs like 'wouldn't you love to love me' whose tragic stories of being shopped around to MJ, Madonna and others and eventually given to Taja Sevelle are infinitely better in their pure Prince demo form. 'Purple Music' is a masterpiece that flows like a Keith Jarett improvisation listening to the first demo is similar to listening to Michael Jackson's demo for 'Beat It'- you can hear the ideas as they are forming into greatness, but more importantly, you can hear how fully formed the ideas are while still gleams in their eyes. The difference between those two demos of course is that Prince's demo is a live improv, complete with piano mouth drums and whacky mumbles that turn into words halfway through.
Another aspect of Prince that is so attractive to us is his sense of humor. He takes himself so seriously and can joke around at the same time. Tracks like 'Vibrator' which has one of the best speaking breakdowns of any song ever, is a view into his world. one can only imagine whats in the vault that no one has heard. Apparently it's not just audio either- we've heard about Prince's movie vault, where he keeps all the movies he has made with famous directors.. secretly… for himself… He's a cosmic joker in the court of love and we love him for that.
---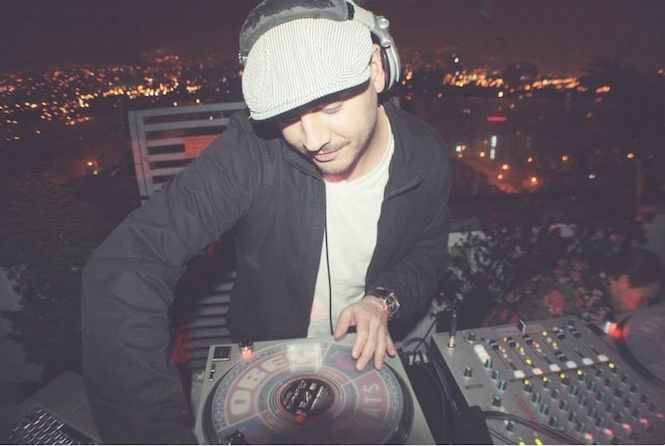 Kon
Kon has been hailed by many as king of re-edits and the best boogie DJ in the world. However, despite being a notoriously dedicated digger, he's plumped for a straight-up Prince classic.
---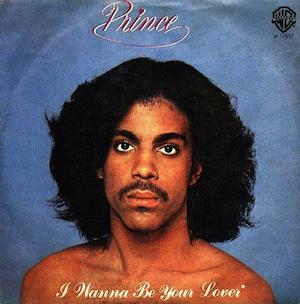 Prince
I Wanna Be Your Lover
(Warner Bros, 1979)
Prince, Prince, Prince…. with a catalogue as deep as Prince Rogers Nelson where does one even start ?
Instead of trying to out nerd myself and Prince fans alike, I chose the anthemic " I Wanna Be Your Lover " as my pick.
The year was 1979 and my Mother was the reigning Queen of Disco, a true diva. At the time I was 7 years old and on Saturday nights she would take me along with her to the club on the infamous Landsdowne St. here in Boston, to a venue known as "Spinoff".
I was the only little boy in the club on Saturday nights and having a Mom as cool as mine was, we never waited in the line that wrapped down the stairs and around the block…Mom had the juice to get me in. I was in awe of it all, the magic of the music and the atmosphere that forever shaped my taste, that venue was my Paradise Garage.
The DJ would drop jam after jam, so many timeless songs from this era: The Crusaders, Foxy, and of course Michael Jackson was ruling with "Off The Wall".
However, one song in particular that always stood out and would get the skaters on the floor was Prince's " I Wanna Be Your Lover ". What I loved most about this song was the change up that happens about midway after the hook. A total breakdown on the groove, it just rides out with the bass and the synth jamming together… and for that reason it always stuck with me.
The power of this song and the memories I have that are forever connected to it are the reason why my top pick is " I Wanna Be Your Lover "
---