Published on
May 28, 2015
Category
News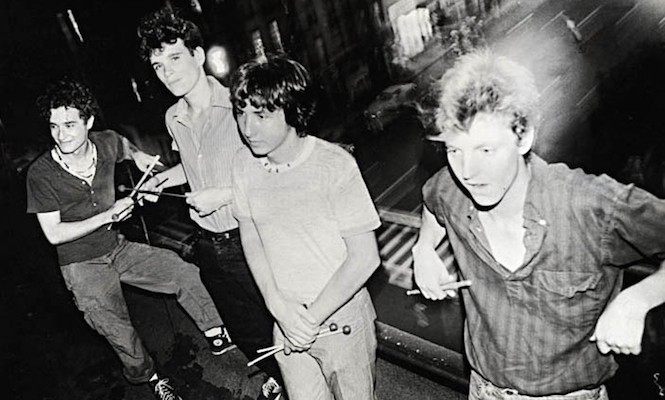 Seminal Liquid Liquid 12-inches will drop on Superior Viaduct this summer.
Liquid Liquid emerged from the NYC downtown scene in the early '80s, cutting their teeth in underground clubs before solidfying their trailblazing style – a fusion of irresistible basslines, junkyard percussion and free-flowing lyrics.
Best known for track "Cavern", which was controversially copied by Grandmaster Flash in the old school rap classic "White Lines", the band would go on to inspire a wave of musicians from LCD Soundsystem to Optimo.
Original Liquid Liquid records were pressed in very limited quantities on 99 Records, and are now highly sought-after. Thankfully the good folk over at Superior Viaduct have pulled together official reissues of Liquid Liquid (1981), Successive Reflexes (1981), and Optimo (1983) in their original 12-inch form.
Expected on 23 June, you can pre-order the vinyl now and while you wait read the complete 99 Records story.