Published on
July 20, 2015
Category
News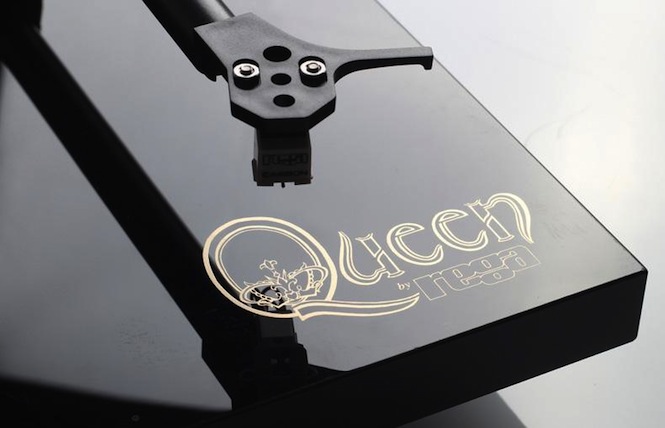 Rega team up with Queen for a customised RP1 turntable.
If there's any band you'd expect to go all out on a vinyl reissue campaign it's Queen. Cut from original master tapes gathered over five years of intense attention to detail, the overlords of extravagance have unveiled their new career-spanning 18LP deluxe vinyl box set, featuring all fifteen of the band's albums pressed onto individually coloured vinyl relevant to their original covers.
Re-mastered by legendary engineer Bob Ludwig and cut at half-speed at Abbey Road Studios, the records have been pressed onto 180gram vinyl at Optimal pressing plant in Germany using new materials that claim to address the perceived deficit in audio quality of coloured vinyl.
As if that wasn't enough, the whole lot will be accompanied by a bespoke Rega RP1 turntable, featuring Queen logos printed on the platter and base. The "Queen By Rega" deck features all the attributes of Rega's standard issue RP1, chosen by us as one of the top budget turntables on the market. [via What Hi-Fi]
The box set and turntable will be released on 25th September.