Published on
October 24, 2017
Category
News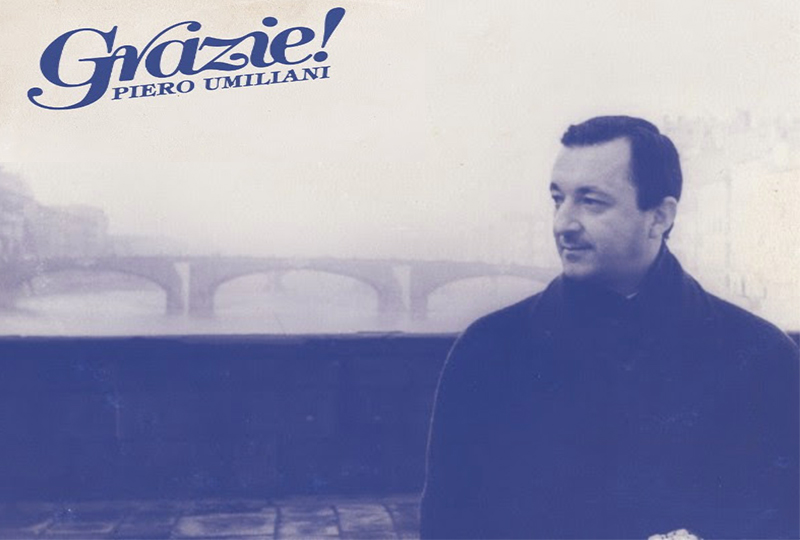 A contemporary of Ennio Morricone and Riz Ortolani.
A selection of music by Piero Umiliani is being released in a new double album called GRAZIE! this November on Nature Sounds.
Read more: Incidental Rarities: 10 essential library records made for TV and film
Alongside Morricone and Ortolani, Umiliani helped create the, now iconic, jazz-influenced European film sounds of the 1960s and '70s.
GRAZIE! was inspired by a trip collector Mike Wallace took to Italy to visit Umiliani's Sound Work Shop, and meet his family and friends.
The package also includes an accompanying an Umiliani mix CD by Wallace.
Pre-order a copy here ahead of its 28th November 2017 release, check out the track list and listen to a mix of the album below.
Tracklist
1. Le Ore Che Contano
2. Coast To Coast
3. Viaggio Nel Tempo
4. Blue Lagoon
5. Easy Rhythm
6. Goodmorning Sun
7. Railroad
8. Chaser
9. Il Micione E La Gattina
10. Lady Magnolia
11. Tanto Tempo Fa
12. Nostalgia
13. Tropical River
14. Protesta Giovanile
15. Open Space
16. L'uomo E La Citta
17. Nostalgia
18. Tanto Lontano