Published on
January 3, 2017
Category
News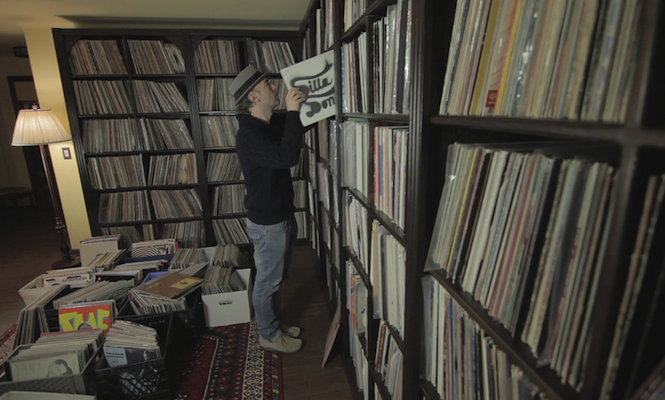 Including some lesser-known faces.
It feels like all we did was write about musicians dying last year but before we close the door on 2016, Stones Throw boss Peanut Butter Wolf has shared two bittersweet mixes in tribute to the talent that left us.
Read next: Crate Diggers with Peanut Butter Wolf
Titled RIP 2016, the selections obviously include Bowie, Prince, George Michael, Alan Vega and Phife Dawg but also feature some obscure names that may have escaped your newsfeed. Listen and find the tracklists below.
Part 1
1. Now – Bobby Hutcherson
2. Where The Moon Goes – Weather Report (Victor Bailey)
3. The Star Of The Story – Heatwave (Rod Temperton)
4. 4 Moms – A Tribe Called Quest (Malik Isaac Taylor aka Phife Dawg)
5. Mom – Earth, Wind, & Fire (Maurice White)
6. This Masquerade – Leon Russell
7. We Can Work It Out – Prince
8. Time and Space – Ohio Players (Marshall Jones)
9. When the Apple Blossoms Bloom in the Windmills of Your Mind I'll Be Your Valentine- Emerson, Lake, and Palmer (Keith Emerson, Greg Lake)
10. Aranjuez – Tomita
11. On A Clear Day – Billy Paul
12. Today – Jefferson Airplane (Paul Kantner, Signe Anderson)
13. Thirteen Eight – Mother Gong (Gillian "Gilli" Mary Smyth)
Part 2
1. Diamonds, Fur Coat, Champagne – Suicide (Alan Vega)
2. V-2 Schneider – David Bowie
3. Breakdown – Colourbox (Steven Young)
4. The Mood – Kashif
5. Make-Up – Vanity 6
6. The Elephant Never Forgets – Jean – Jacques Perrey
7. Blue Jay Way – The Beatles (George Martin)
8. Pictures Of Matchstick Men – Status Quo (Richard John "Rick" Parfitt)
9. I'll Be With You – Bernie Worrell
10. Nothing Looks The Same In The Light – Wham! (George Michael)
11. I'm Not Gonna Let You – Colonel Abrams
12. Inspiration Information – Sharon Jones & The Dap Kings
13. The Dip – The Whispers (Nicolas Caldwell)
14. Judge Dread – Prince Buster
15. Howlin For Judy – Jeremy Steig
16. Space Invaders – Alphonse Mouzon