Published on
April 26, 2018
Category
News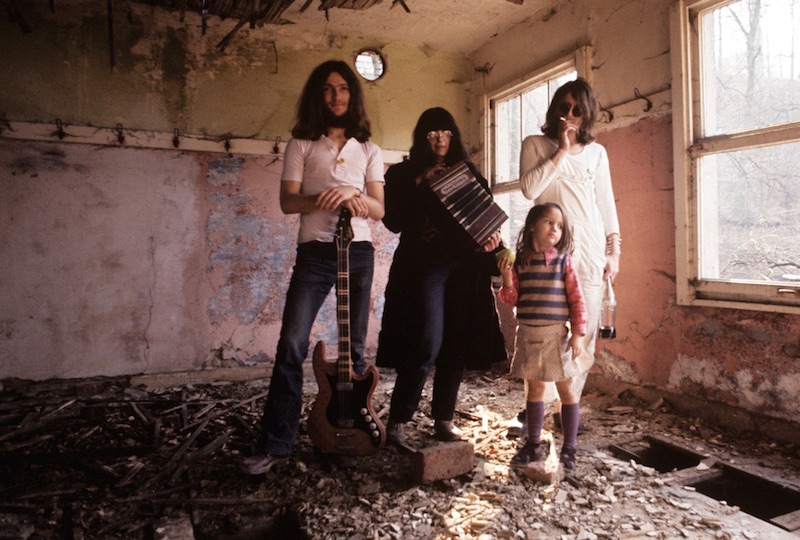 Including Neu! t-shirts, socks, dungarees and a limited 7″ single.
Carhartt WIP is teaming up with Neu! for a new capsule collection as part of its Spring/Summer 2018 season, reports Hypebeast.
A crucial part of West Germany's '70s krautrock movement, pushing the boundaries of motorik electronic music alongside the likes of Ash Ra Tempel, Can and Amon Düül, Neu! was founded by Klaus Dinger and Michael Rother following their split from Kraftwerk, and have since become seen as one of the driving forces of the era.
Just as iconic was the radical cover to the band's 1972 debut (also featured on following releases) which has now been woven into Carhartt's new collection, on T-shirts, socks, a particularly fetching 'Hallo Gallo' tote bag, and a pair of dungarees similar to those favoured by drummer Klaus Dinger (pictured in the photo above).
To accompany the clothing, krautrock specialists Grönland Records have been drafted in to create 1,000 white vinyl copies of Neu!'s 'Super'/'Neuschnee' 7″, originally released in 1972 and now available again exclusively from Carhartt WIP stores. The collection will be available from 26th April.
Late last year, Carhartt teamed up with Detroit techno institution Underground Resistance for a new clothing line.