Published on
January 7, 2014
Category
News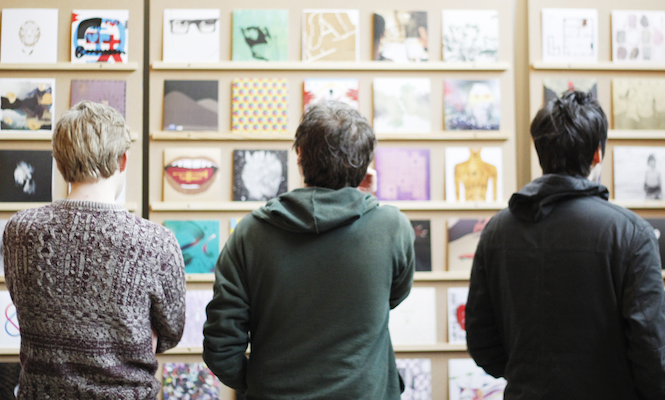 Secret 7″ unveil the 7 tracks to be released as 700 records for charity art project.
Surging into its third year, art and music initiative Secret 7″ have revealed the seven tracks to be first exhibited and then sold as exclusive 7″s of 100 copies. Joining The Vinyl Factory artists Massive Attack who will be contributing their iconic 1995 single 'Karmacoma' and Roxy Music, weighing in with 'Virginia Plain' off their self-titled 1972 debut, Secret 7″ will also feature singles by Black Sabbath, Elbow, Jake Bugg, Lorde and T. Rex in the eclectic line-up which will form the basis of the project.
Each track will then be pressed 100 times by The Vinyl Factory and housed in one of 700 hand-designed sleeves, to be exhibited on 12th and 13th April 2014 at Downstairs At Mother in East London, before being sold to the public for £45 a piece on Record Store Day the following Saturday. The rub? You won't know who designed the sleeve or which track you've even bought until you've parted with your cash.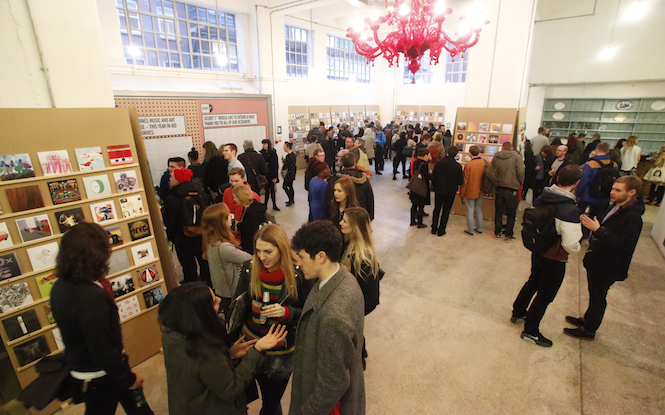 Last year, high profile contributions from Gilbert & George, Ai Wei Wei and David Shrigley saw queues forming 24 hours ahead of the sale, helping Secret 7″ raise a total of £63,670 for good causes over their first two years. Supporting a different charity each time, all profits from 2014's Secret 7″ sale will go to War Child.
The unveiling of the 7 tracks coincides with Secret 7″'s open call for submissions from artists and designers, with Massive Attack's Robert Del Naja already throwing his hat into the ring to design a sleeve: "It is a pleasure to once again lend our support to War Child. Like the sleeves that are produced, Secret 7″ is a unique project that we're excited to be a part of. I am looking forward to seeing the various ways our track is interpreted and creating my one-of-a-kind sleeve for the show."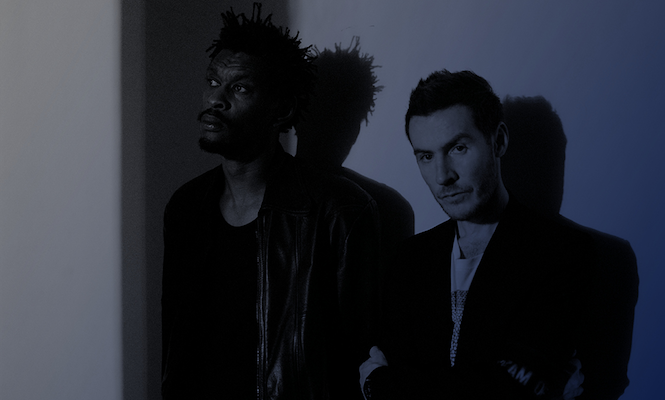 With the first ever major retrospective of Massive Attack artwork to be published by The Vinyl Factory this year, the beauty of Secret 7″s means one lucky buyer will take home a unique Del Naja original for just £45. Submissions for covers will be accepted until 19th February when a judging panel including Design Director Tom Munkton of Mother, It's Nice That Editor Liv Siddall, Creative Director Maria Murtagh of Universal Music's Globe division and War Child's Director Ben Knowles will select the 700 sleeves to be shown at the exhibition.
Visit www.secret-7.com for more information on submitting a sleeve design and check out the full list of track list for 2014 Secret 7″ below:
Black Sabbath – Age Of Reason
Elbow – Grounds For Divorce
Jake Bugg – Strange Creatures
Lorde – Team
Massive Attack – Karmacoma
Roxy Music – Virginia Plain
T.Rex – Get It On
Our video from Secret 7″ 2013.