Published on
August 20, 2015
Category
News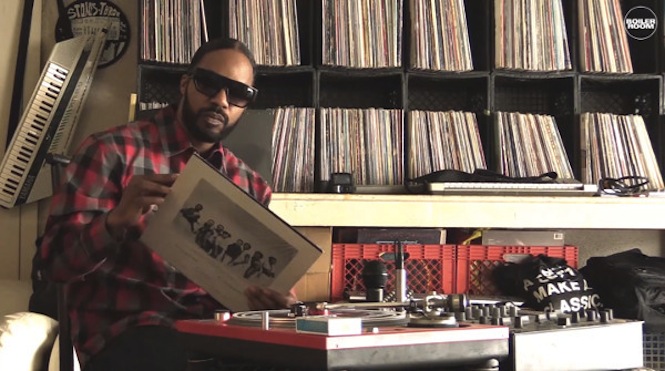 Stones Throw's ambassador of funk invites you into his embassy.
The latest in Boiler Room's Collections series sees Dam Funk set up for an eighty minute incursion into his extensive record collection. Surrounded by crates and crates of records, Dam-Funk shares some his rarest boogie and '80s funk.
Playing through a tonne of wax, from the Sunburst Band's super rare 'Easton Assassin' to some seriously unique West End funk, he even gets on the mic at every opportunity to sing over the instrumentals.
Watch the full video below and keep an eye on Dam-Funk's new album on Stones Throw Invite The Light, previewed in our choice of the 15 forthcoming releases to look out for in late 2015.