Published on
January 2, 2019
Category
News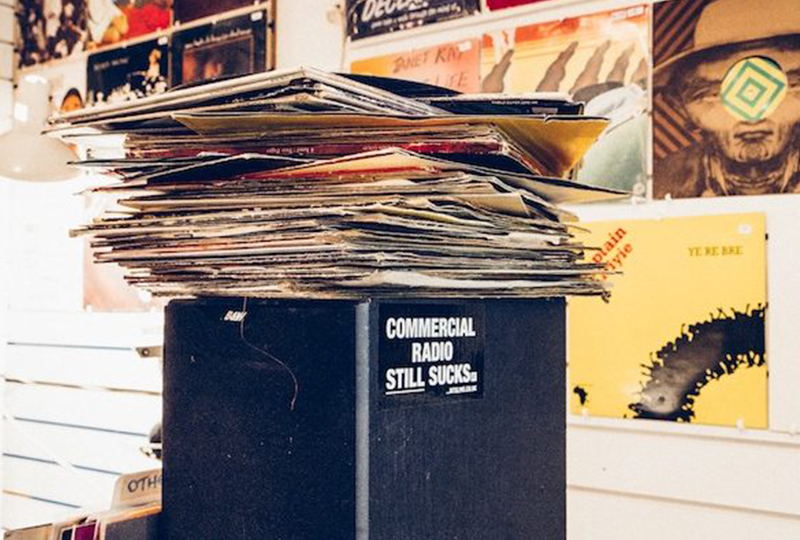 A two hour NYE special.
VF's Gabriela Helfet returned to Soho Radio this week for the latest instalment of our monthly show, with a NYE special – playing a selection of new releases, reissues and interesting records that have made waves in the office over the past 12 months.
In the first half, Gabriela started with the mysterious and sublime 'Who Gets The Cows?' on Do!! You!!! Records, before Barker's cantatory electronics on 'Look How Hard I've Tried', Lovehrtz' disco edit delight and more.
For the second half, she slowed things down a bit with some Sunshine Anderson power ballads, Fatima's shimmering rnb jam 'Westside', Pariah with chopped up soul on R&S, and an Armand Van Helden stone cold classic.
Listen in and check out the track list below. (NB: Helfet bears a striking resemblance to Anton Spice.)
Tracklist
1. Dog & Fox – Who Gets The Cows
2. Bicep – Opal (Four Tet remix)
3. Joy Orbison – Sin Palta – 81b (Hinge Finger)
5. Barker – Look How Hard I've Tried (Ostgut Ton)
6. Peggy Gou – Itgehane (It Makes You Forget) (Ninja Tune)
7. LK – I't's Been A Long Time (Shall Not Fade)
8. Lovehrtz – Classic Case (White Label)
9. Denis Sulta – D.K.Y. (Sulta Selects)
10. Finn – Sometimes The Going Gets A Little Tough (Local Action)
11. The Deep – Love Your Brother (Basenotic Records)
12. Karizma – Work It Out (Lumberjacks in Hell)
13. DJ Assault – Raccoon (Jefferson Avenue)
14. D.I.E. Get Up Live At The Map Lounge (Clone)
15. Sunshine Anderson – Heard It All Before (Your Woman)
16. Fatima – Westside (Eglo)
17. Pariah – Detroit Falls (R&S)
18. Ken Dang – Born in Borneo (Isle of Jura)
19. Motor City Drum Ensemble – L.O.V.E. – (!K7)
20. Shakedown – At Night (Peggy Gou's Extended Acid remix) (Defected)
21. Errorsmith – Superlative Fatigue (PAN)
22. Basement Jaxx – Fly life Xtra (XL Recordings)
23. Armand Van Helden – U Don't Know Me (London Records)
24. Candi Staton – Young Hearts Run Free (Warner Brothers Records)