Published on
December 12, 2017
Category
News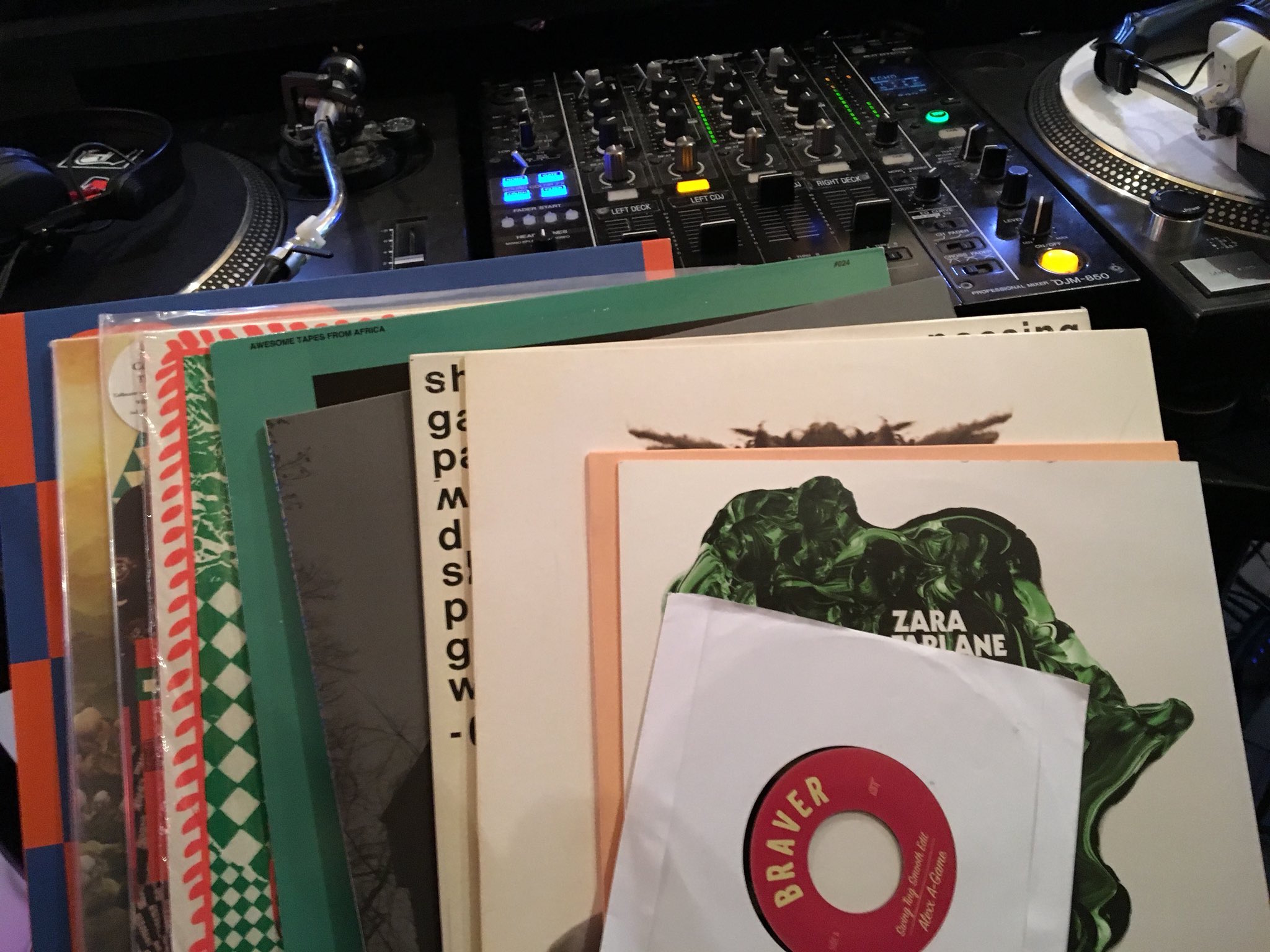 A two-hour sprint through our favourite music of 2017.
For the last two weeks, we've been running through our favourite records of 2017, from 7″s and 12″s, to albums, reissues and soundtracks.
Taking the seat in the Soho Radio studio for the last time this year, Editor Anton Spice attempted to fit as many new albums as possible into the two-hour show to give you a snapshot of what we loved most, and hopefully expose you to some brilliant new music in the… process.
Listen back below and click the links above to read our lists in full.
Tracklist:
Alexx-A-Game – Braver (Swing Ting)
Björk – The Gate (One Little Indian)
Vangelis Katsoulis – All The Blues Skies (Utopia)
Yazz Ahmed – Jamil Jamal (Naim Audio)
James Holden & The Animal Spirits – Spinning Dance (Border Community)
Zara McFarlane – All Africa (Brownswood)
Davy Kehoe – Storm Desmond (Wah Wah Wino)
Msafiri Zawose – Nosaga (Soundway)
Moses Sumney – Plastic (Jagjaguwar)
Fabiano Do Nasciemento – Canto De Xango (Now-Again)
Sudan Archives – Oatmeal (Stones Throw)
Trio Da Kali & Kronos Quartet – Ladilakan (World Circuit)
Zola Jesus – Exhumed (Sacred Bones)
Here Lies Man – When I Come To (Riding Easy)
Golden Teacher – Spiritron (Golden Teacher Records)
Hello Skinny – Watermelon Sun (Brownswood)
Visible Cloaks – Valve (RVNG INtl.)
Marilyn – Mount Kimbie ft. Micachu (Warp)
Awa Poulo – Mido Yirima (Awesome Tapes From Africa)
Kelly Lee Owens – Anxi (Smalltown Supersound)
J Hus – Common Seanse (Black Butter)
Ryuichi Sakamoto – andata (Milan Records)
Kelela – Blue Light (Warp)
Laurel Halo – Jelly (Hyperdub)
Errorsmith – I'm Interesting, Cheerful & Sociable (PAN)
Colleen – Separating (Thrill Jockey)
Tom Hang – Everything Is Ending (Tidy Bedroom)
Les Amazones D'Afrique – Doona (Real World Records)
Kendrick Lamar – DNA (Top Dawg Entertainment)
Binker & Moses – Intoxication from the Jahvmonishi Leaves (Gearbox)
Sampha – (No One Knows Me) Like The Piano (Young Turks)