Published on
October 30, 2015
Category
News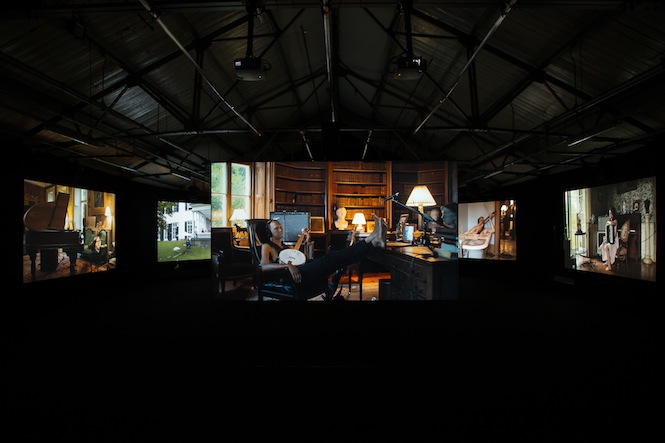 The Vinyl Factory presents Ragnar Kjartansson's solo UK exhibition premiere and collaborative label Bel-Air Glamour Records.
---
Exhibition: 11 November – 6 December 2015.
Address: The Vinyl Factory Space at Brewer Street Car Park, London, W1F 0LA
Opening Hours: Tue – Sun, 12pm – 6pm (free entry)
---
Spread across nine HD screens, Ragnar Kjartansson's multi-channel A/V work 'The Visitors' will be displayed at The Vinyl Factory Space at Brewer Street Car Park next month. Described by The Guardian as "spell-binding", 'The Visitors' nods to ABBA's final LP of the same name, drawing performances from collaborators and friends into an intricate, cinematic tableau.
Set in the rooms of the two-hundred year old Rokeby villa on the banks of the Hudson River in New York State, each scene focusses on a different artist performing what Kjartansson calls a "feminine nihilistic gospel song".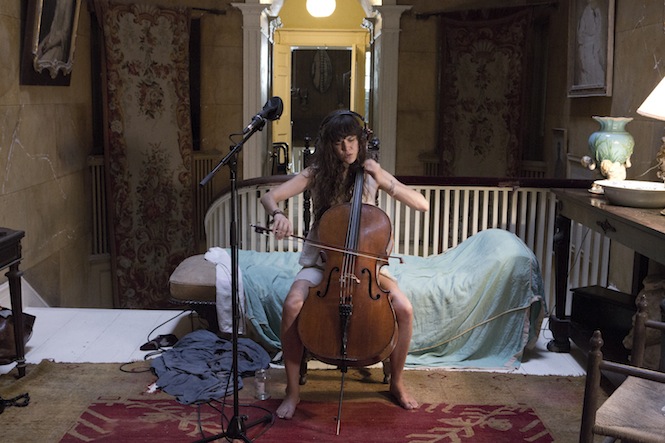 Describing the immersive, unsettling parallel universe that the installation creates, Kjartansson says: "The work reflects a place where reality merges with fiction, history with rumours, and everyday life with dreams. Rokeby stands as a monument to an age of splendor, a villa full of art and bygone worldly wealth."
Kjartansson is also collaborating with The Vinyl Factory to raise the curtain on his new record label Bel-Air Glamour. Former múm vocalist Kristín Anna's new album Howl will inaugurate the label alongside The Visitor soundtrack by Ragnar Kjartansson & The All-Star Band (featuring Kristín Anna, Kjartan Sveinsson of Sigur Rós fame), both of which will be released to coincide with the opening of the exhibition. Ragnar muses:
"As I write this in the morning glory of a porch in Château Bel-Air, orange juice and pills on the table, I think of megalomaniac dreams suddenly fulfilled. With Bel-Air Glamour Reords, we want to create an enterprise based on dandruff sprinkled artistic fantasies. Working with unique and outrageous talent, making record deals in smoke filled backrooms and on golf courses. Glorious mess!… The talent we are signing are some of the most profound stuff happening in our neighborhood. Music listeners and packaging lovers, I invite you to the thrill of Bel-Air Glamour Records."
---
Stay tuned via the Facebook event. and check out more about the label here.