Published on
October 30, 2015
Category
News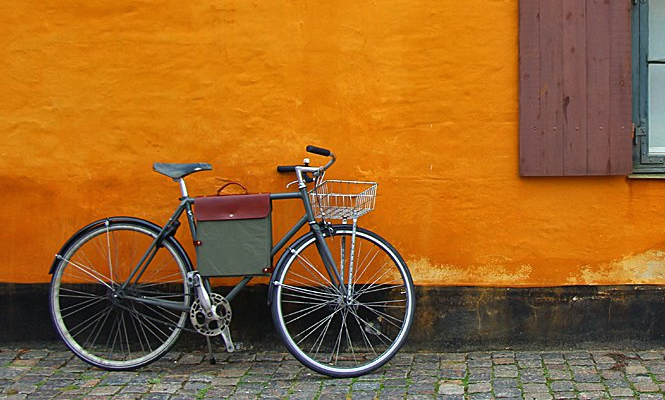 Digging on wheels.
Green-limbed record collectors have always struggled with safely wheeling vinyl from A to B to C.
Sling a record bag over the shoulder? Crush an LP mailer into a rucksack? Wing it with a plastic bag? Let's face it, the options aren't great.
With that in mind, a record dealer from Copenhagen – a city famous for its cycle culture – has developed a swish solution for those on the biker-collector crossover.
Handmade in cotton waxed waterproof military textile, soft leather and brass detail, the luxurious Bicycle Record Bag can hold up to eight records. And with two adjustable straps, it fits all regular diamond frames.
At DKK 1150 or € 154 (excluding shipping) it's not cheap but if it saves records (and bones), maybe it's worth the investment. You can order one right here.