Published on
January 16, 2015
Category
News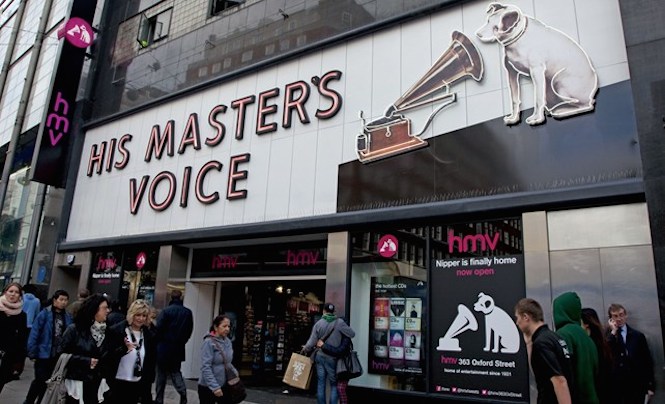 There's life in the old dog yet.
The revived HMV is now bigger than Amazon in terms of  UK vinyl and CD sales.
According to its owner, Hilco Capital, like-for-like CD sales enjoyed a 1.5% bump during 2014 but vinyl album sales soared, rocketing 170% – the highest in 20 years. In Ireland HMV sold 50,000 vinyl units last year – up 400% on 2013. Overall the company noted that vinyl sales in the week before Christmas 2014 were the highest at HMV globally since the mid-1990s.
HMV also performed in the film market, reporting an annual like-for-like DVD and BluRay sale increase of 0.5%, despite a wider market decline and competition from online offerings.
Paul McGowan, chief executive of Hilco, said: "HMV has captured more and more market share in a year when major new movie releases have been scarce and there have been only a few major album successes.
The bigger picture is that the company is back on steady ground with total sales climbing to £365.7m in the year to December, up from £311.2m from the same period in 2013.
HMV went into administration in 2013 and was subsequently bought by Hilco in a £40m deal. Hilco embarked on a significant restructuring programme to turn things around. Last January, HMV sold its iconic store at 150 Oxford Street to Sports Direct. The latest figures are part of an improvement narrative for HMV, with Hilco announcing in September that every one of HMV's stores is now profitable following to its restructuring.
For a visual history of HMV, head here.