Published on
January 13, 2017
Category
News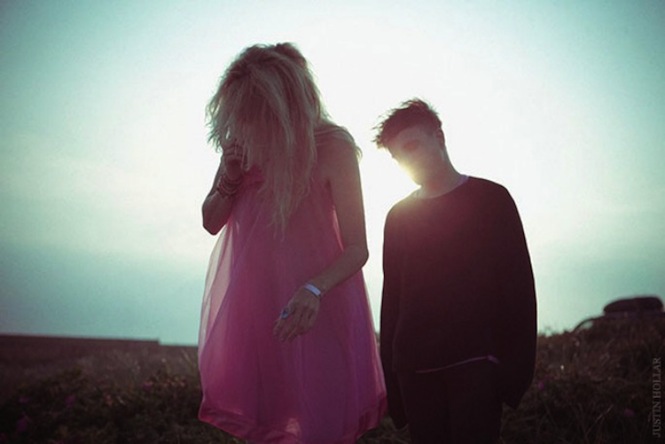 NYC & London-based duo head to Glasgow for second LP.
Experimental electronic duo Penelope Trappes and Stephen Hindman are to release a two-sided existential opus STIILL // ALONE via Optimo Music.
A coming together of two VF favourites – The Vinyl Factory released The Golden Filter's Syndromes soundtrack and subsequent 3xLP Unselected Works collection – the album explores the solitary, introspective nature of the night.
On STILL, the duo delve into the contradictions of the dance floor, where bursts of sinister euphoria from Trappes' vocals interrupt the internalised 4/4 groove, while on ALONE, The Golden Filter take "the club offline and into the fringes of raw, odd pop", where goth rules.
Crafted in a number of old studio spaces around the UK using purely analog instruments, machines and effects, listen to the lead track 'Vibrational' from STILL now:
Coming a year after Optimo's JD Twitch helmed the brilliant So Low compilation of industrial dance floor irregularities, STILL // ALONE is released on vinyl on 24th February.
You can check out the tracklist below and revisit our 2014 interview with the duo here.
Tracklist:
1. We Are The Music
2. Vibrational
3. Now We Get Lost
4. Nine
5. //
6. Questions
7. Dust
8. There Is No Love Between Us
9. Rivers