Published on
August 1, 2017
Category
News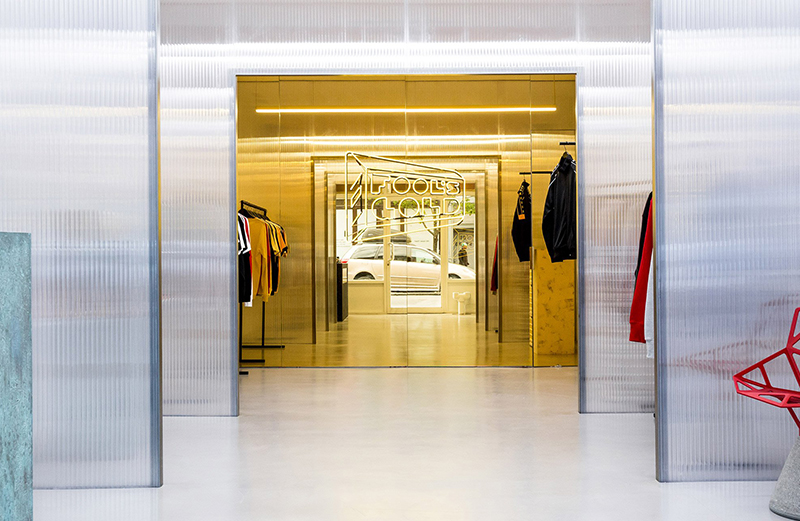 Operating Day 'N' Nite.
Fool's Gold Records, founded by A-Trak and Nick Catchdubs, has celebrated their 10th birthday with the opening of a new permanent HQ in Brooklyn.
Read more: Watch Madlib dig for Brazilian records in New York
Their previous incarnation, located on nearby Metropolitan Avenue, was a much smaller, low-key affair, selling merchandise and music from the label which you could listen to on iPods before buying.
For the new shop, Fool's Gold enlisted Family New York, known for their local NYC public installations and Kanye West's Yeezus stage, to make it "unlike any record store…" said A-Trak speaking to Dezeen.
The shop is described as "an enfilade", essentially a series of reflective dividers which separate the space into smaller areas: one for a clothing rack, another for a crate of records, a third for three shelves of The Source magazine and a geo-chair, etc. There's also a DJ set-up for in-stores and special events.
'The record crates are made from milkcrates dipped in plaster, which A-Trak said makes the podiums look like an art installation,' reports Dezeen.
For more info and opening hours, head to Fools Gold's site.
Photos by Nolan Persons for Fool's Gold Records.