Published on
October 3, 2014
Category
News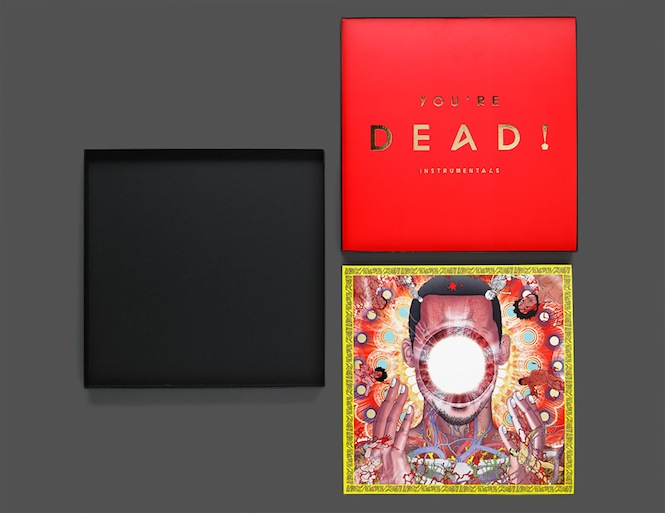 Originally posted on FACT.
Flying Lotus's eagerly awaited next album You're Dead isn't out until Monday, but some lucky crate diggers will be able to listen before then.
According to Bang On PR, the LA-based beatsmith has had ten test-pressing copies of his new album dropped into the racks of UK independent retailers, and if you find one – you can keep it. There's no more information than that, but we're guessing that the indies picked will be the usual prominent few, and if you want to secure yourself a test pressing it's probably worth heading out to your Rough Trades and your Picadillys immediately.
You can check the video for FlyLo and Kendrick Lamar's 'Never Catch Me' below.
Thanks to FACT for the heads up. We've also added a few nice little pics of the stunning limited 4LP box set version of You're Dead from FlyLo's tumblr, which you can purr over below.