Published on
October 3, 2017
Category
News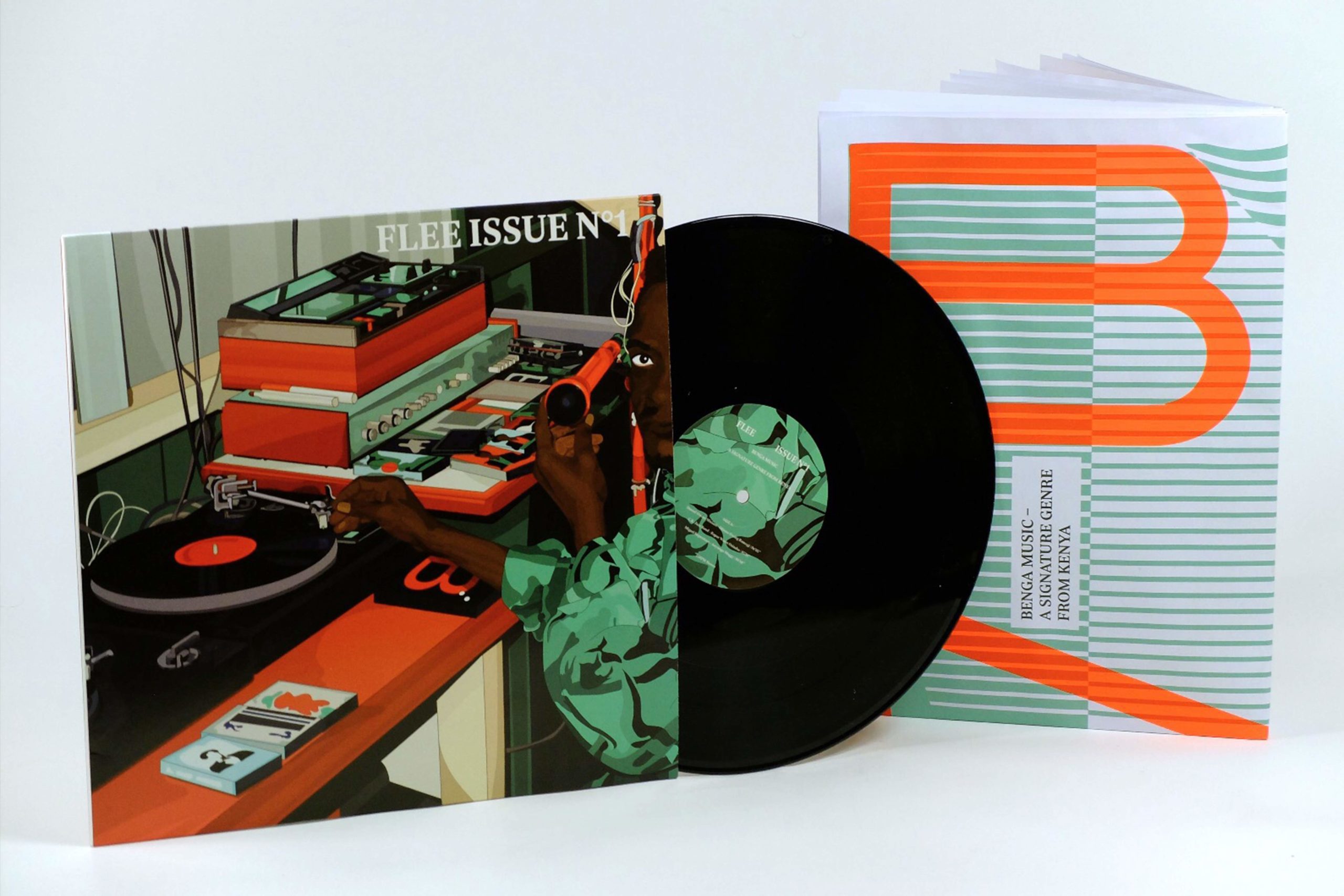 Discover traditional Kenyan Benga music in its first issue.
New record and accompanying print publication FLEE is shining a light on "unfairly forgotten music phenomena".
Read next: The vinyl man of Kenyatta market
Each issue will focus on a specific period or genre, and includes a limited edition 12″, featuring traditional songs alongside reworks by contemporary musicians, alongside a silk-screened magazine with in-depth articles, interviews, photographs and original artwork.
The inaugural FLEE Issue n°1 : Benga – A Signature Genre from Kenya is an audio visual "tribute to the timeless Kenyan genre of benga and a contribution to the long history of East African music," says FLEE.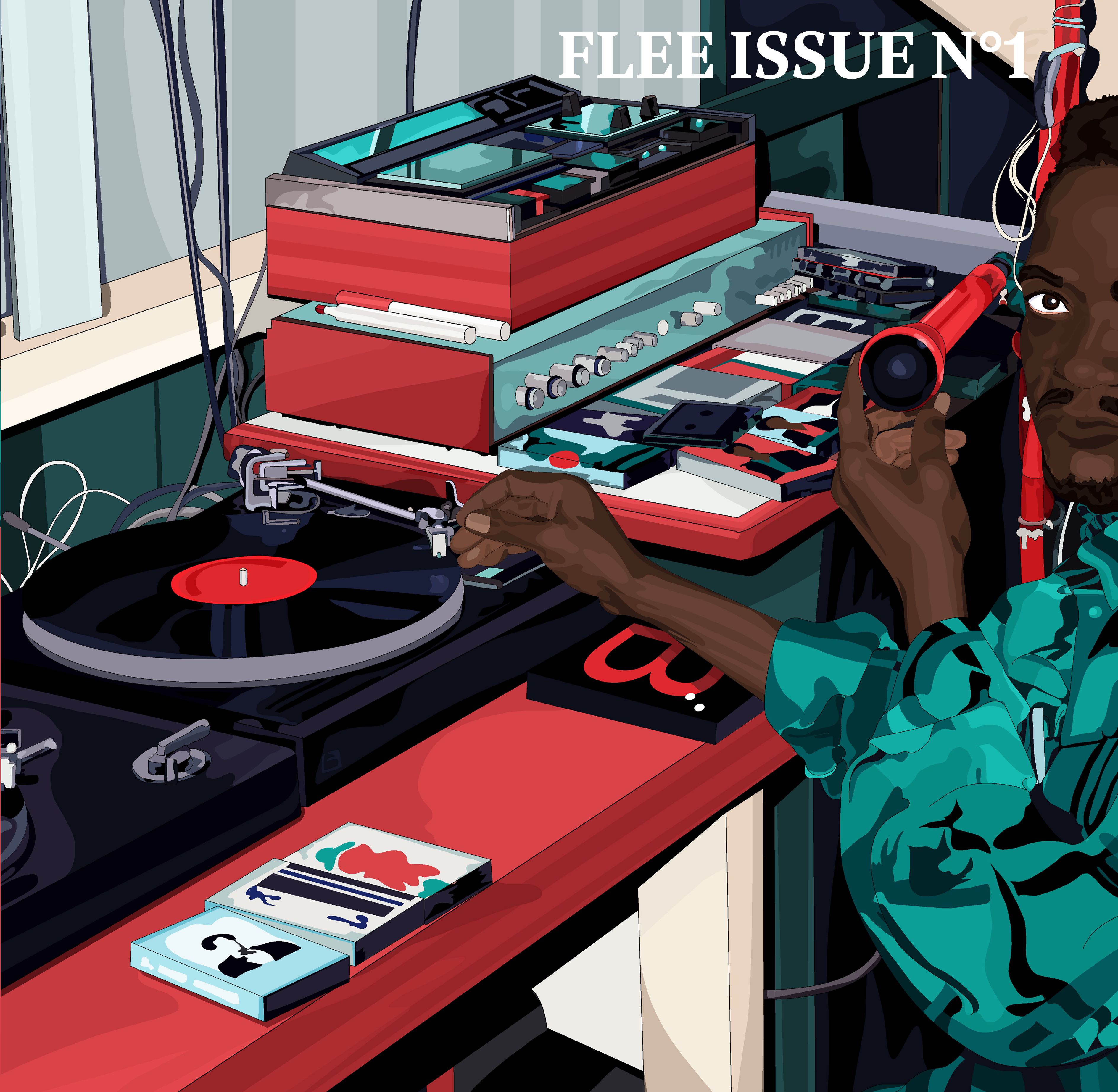 "It was as important for us to have contemporary musicians working on original songs, as it was to give visual artists the opportunity to re-invent the iconography of '70s Kenya with their design."
The LP includes "rare recordings of the genre's forefathers (Daniel Owino Misiani, George Ramogi and the Migori Superstars), as well as re-interpretations produced by Jaakko Eino Kalevi, Africaine 808, Nik Weston and Rudy's Midnight Machine", with artwork by Olka Osadzińska.
FLEE Issue n°1 : Benga – A Signature Genre from Kenya is out 9th October 2017. Pre-order a copy here, listen to C.K. Jazz Band's 'Rapar Wuon Osimbo' and check out the track list below.
Tracklist
Side A
1. Daniel Owino Misiani – Otieno Owing Ramogi
2. C.K. Jazz Band – Rapar Wuon Osimbo
3. Migori Superstars – Anyango Maggy
Side B
1. Daniel Owino Misiani – Otieno Owing Ramogi (Nik Weston & RUdy's Midnight Machine edit)
2. C.K. Jazz Band – Rapar Wuon Osimbo (Jaakko Eino Kalevi edit)
3. Migori Superstars – Anyango Maggy (Africaine 808 edit)