Published on
March 9, 2016
Category
News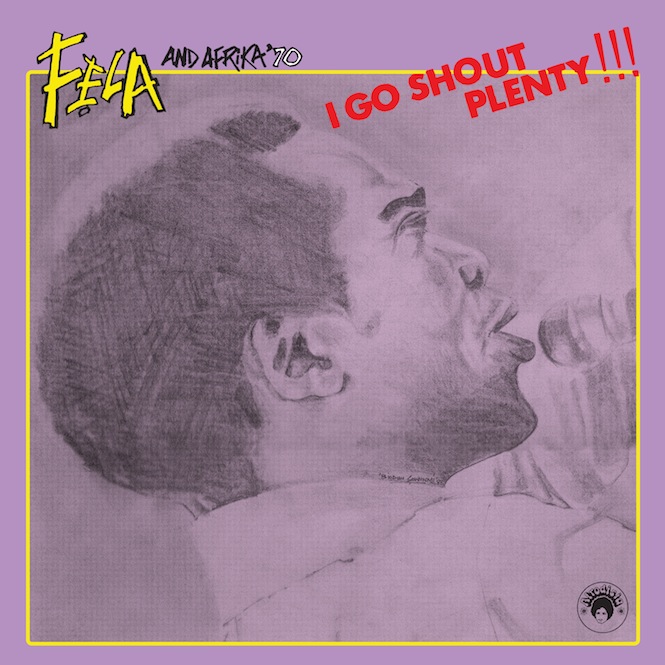 Knitting Factory prepare two afro-beat polemics for Record Store Day.
In February 1976, Nigerian forces working for the military regime raided and destroyed Fela Kuti's home and creative commune Kalakuta Republic leaving much of his Afrika 70 band homeless.
Caught in a royalties dispute with his record label Decca, Fela saw the opportunity to kill two birds with one stone, squatting the label's offices with several members of the band. It didn't go down well. Decca halted all Afrika 70 releases, before all the master tapes were seized by the police ostensibly investigating the royalties case. 'Frustration' and 'I Go Shout Plenty!!!' were among were them.
Not released until the mid '80s, both tracks have been collected on a special new 10″ release for Record Store Day on April 16th. Afro-beat historian and Vinyl Factory contributor Chris May picks up the story:
"Frustration" (original working title: "Frustration of My Lady") has its origins in the song "My Lady Frustration," which Fela wrote for his American girlfriend Sandra Izsadore and recorded with Nigeria 70, Afrika 70's immediate forerunner, in Los Angeles in 1969. The earlier version is a gritty blend of highlife and rhythm & blues, with minimal vocals, and is a fine example of Nigeria 70's proto-Afrobeat. The 1976 version drops the vocals but retains the song's signature horn-section riff, and introduces the classic Afrobeat rhythm-pattern in place of the earlier highlife/R&B hybrid. There are extended solos from Fela on organ and Tunde Williams on trumpet and, probably, Christopher Uwaifor on tenor sax. Williams' solo includes references to Miles Davis' "In a Silent Way," which he first heard in Los Angeles in 1969, the year Davis' album of the same name was released.

"I Go Shout Plenty" is taken at a faster pace and includes a lyric, sung by Fela in call and response with the Afrika 70 back-up vocalists, in which Fela asserts his right to raise his voice in opposition to the Nigerian authorities. There are three, relatively short solos, again on organ, trumpet and tenor sax, and some catchy interplay between tenor guitar and rhythm guitar.
Fela Kuti's 'I Go Shout Plenty' b/w 'Frustration' will be released in a limited edition of 1000 on Record Store Day. You can peruse the full list here and or head straight to our pick of the best and worst releases here.
Read next: 10 essential Fela Kuti records for your collection