Published on
March 9, 2016
Category
Features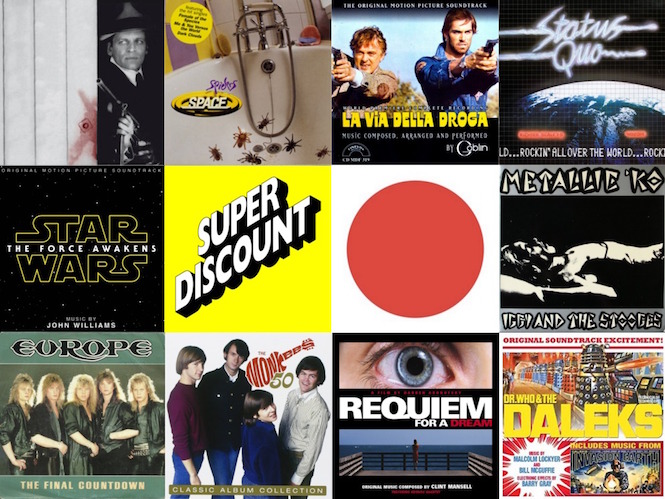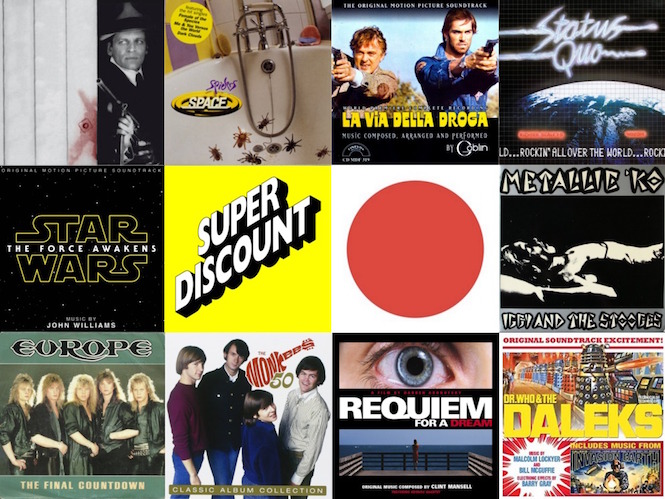 Once again, Record Store Day's exclusives vinyl releases tread the line between desirable and derisible.
With each passing year, Record Store Day and its value to the independent records shops and labels it's meant to benefit is placed under more scrutiny. Last month, when Universal's bumper slate of 2016 releases was leaked, FACT's Miles Bowe took a critical eye to the proposed plans, quite rightly highlighting problems that many fans have noticed getting more apparent each year. Later that week we saw the first high profile record shop opt out. Why, for example, are there large vinyl runs of records that you can easily find at your local charity shop (or Discogs, for that matter) for under a dollar?
Now the full list has arrived, we're able to see the bigger picture and as usual there's plenty of good stuff peppered underneath the crates and crates of "heavyweight" vinyl (pro tip: 180g pressings don't boost the quality) and novelty picture discs.
We put our heads together with FACT to knock together this veritable smorgasbord of horrors and treasures, highlighting the 10 releases that are worth standing in line for, and the 10 that are sure to have our fossil fuel-deprived descendants shaking their head over.
---
The Best
---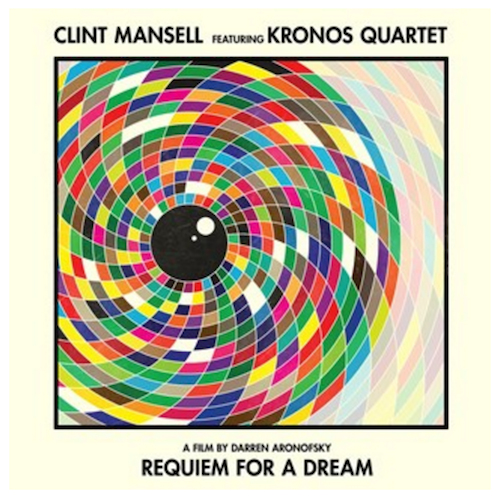 Clint Mansell & Kronos Quartet
Requiem for a Dream OST
(Nonesuch)
2-LP black vinyl
Now this is what we're talking about. Few can argue the influence ex-Poppie Clint Mansell's Requiem for a Dream OST has had on mainstream cinema – the main cue, 'Lux Aeterna', has become a movie trailer staple, most notably used to promote Peter Jackson's blockbuster Lord of the Rings: The Two Towers. It's frankly surprising then that it's taken this long for the soundtrack to arrive on vinyl – surely this kind of thing should be what Record Store Day is all about?
---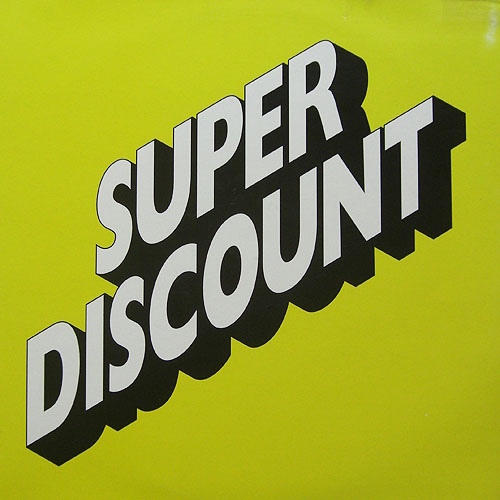 Etienne De Crecy
Super Discount [1, 2 & 3?]
(Pixadelic/Sony Red)
Colour vinyl
Etienne De Crecy's original Super Discount LP dropped way back in 1997, and the vinyl version has been tough to find for at least a decade. It's still solid too – aside from the obvious value of having bona fide deep French house classic 'Prix Choc' on wax, there's plenty more in that vein from Alex Gopher, Motorbass and other French scene luminaries.
---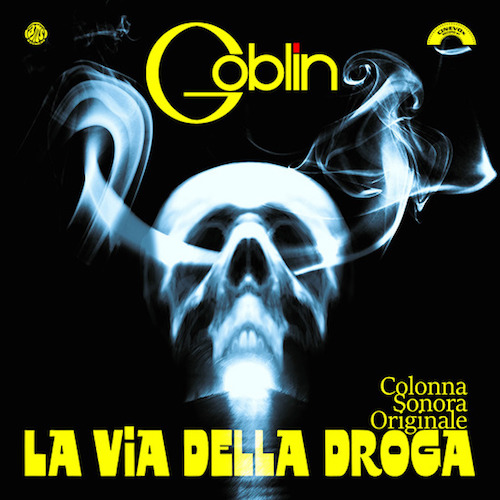 Goblin
La Via Della Droga
(AMS)
180g white vinyl, poster, postcards, new artwork and unreleased tracks
Goblin's score to low-budget Italian crime flick La Via Della Droga is far from their best, but it's languished on CD since the 90s, with fans (such as ourselves) desperate for a vinyl version. AMS has done a cracking job making sure Goblin's entire catalogue eventually makes it to wax – whether they needed to tie this into Record Store Day is another matter, but regardless of that it's going to be worth the purchase.
---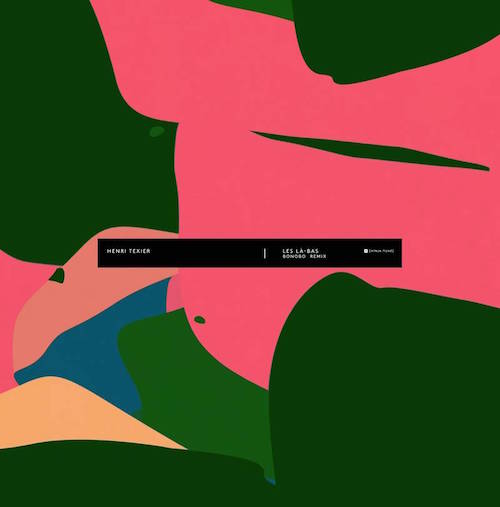 Henri Texier
'Les Là-Bas' (Bonobo Remix)
(Ninja Tune)
12"
French double bassist and Don Cherry collaborator Henri Texier may have struggled to gain recognition beyond the insular European jazz scene, but the opening track from his 1977 LP Varech has made him a regular on Discogs want-lists for years now. The breezy psych-jazz riff of 'Les "Là-bas" gets its first ever 12" outing here backed by a shuffling Bonobo remix from way back in 2004, with artwork by celebrated designer Leif Podhajsky.
---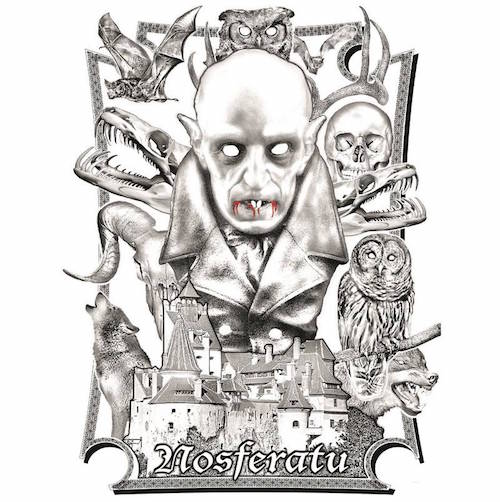 James Bernard
Nosferatu
(Music On Vinyl)
7-inch silver coloured vinyl, deluxe PVC sleeve, 3000 numbered
Hammer horror veteran James Bernard didn't initially write the score for F. W. Murnau's 1922 expressionist horror classic, but since Hans Erdmann's original was lost long ago, this reconstruction is about as good as we're ever likely to get. For some reason, the full score – released by Silva America on CD back in 1997 – isn't included here, but it is pressed to silver 7″ vinyl and presented in a PVC sleeve, so there's that.
---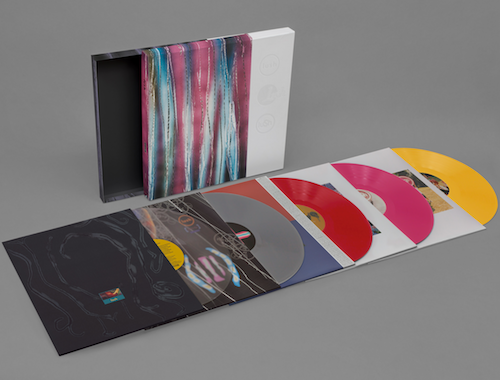 Lush
Origami
(4AD)
5-LP colour vinyl box set
To coincide with Lush's first tour and new material in 20 years, the '90s shoegazers have lined up this stunning career-spanning box set. Spread across five colour vinyl records, the release collects their previous albums and EPs. With all of those original items either out-of-print or never previously available on vinyl, we can confirm that this is an absolutely essential reissue.
---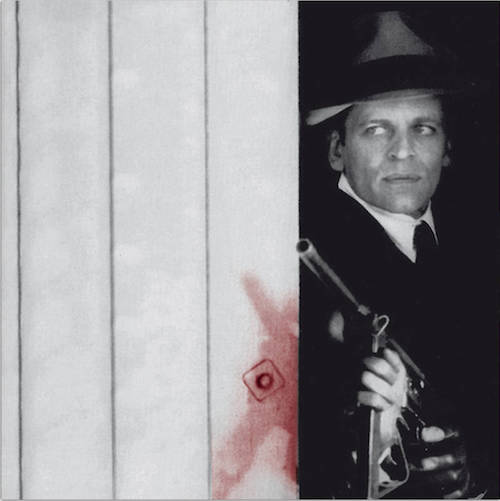 Piero Umiliani
La Legge Dei Gangsters
(Dagored)
2-LP blue and green vinyl
An Italian soundtrack composer and library musician consistently overshadowed by Morricone and Alessandroni, awareness of Piero Umiliani's genius is beginning to spread, not least on this brilliant soundtrack from Siro Marcellini's 1969 thriller La Legge Dei Gangsters, or Gangster's Law. The plaintive theme 'Crepusculo sul mare' and unsettling romance of 'Epilogo' are surely worth the queue alone.
---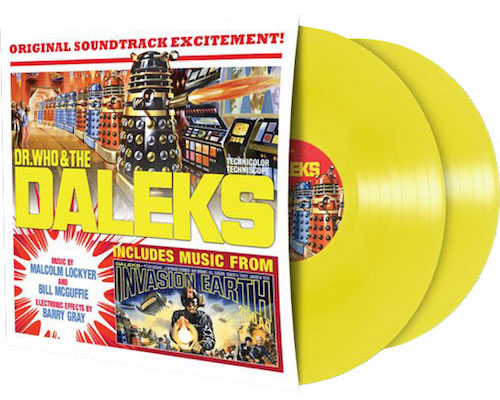 Various Artists
Doctor Who and The Daleks / Daleks' Invasion Earth: 2150 A.D.
(Silva Screen)
2-LP yellow vinyl, 750 numbered
Whether you're a Whovian or not, these restored soundtracks to the two maligned Doctor Who "movies" from the 1960s (featuring Peter Cushing as the time traveling Doctor) should be enough to pique your interest. They might not be as instantly appealing as the Radiophonic Workshop's finest output, but with a suite of sounds from Gerry Anderson collaborator Barry Gray, they're not to be sniffed at. Doctor Who fans should also look out for the vinyl issue of Genesis of the Daleks, inarguably one of the finest storylines in the series' long, checkered history.
---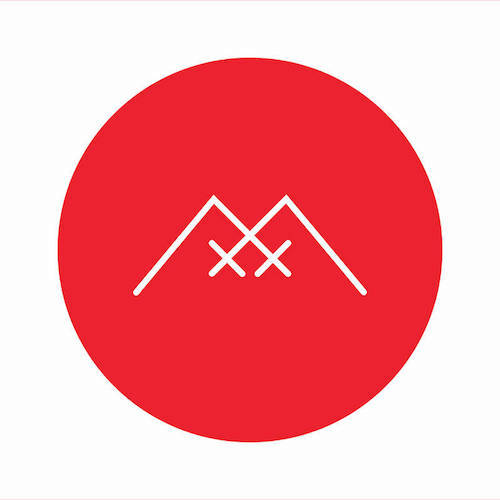 Xiu Xiu
Xiu Xiu Plays the Music of Twin Peaks
(Bella Union)
2-LP red and blue vinyl
Like the cult TV show, the music of Xiu Xiu is elusive, dark and dreamy. Perfect then that Jamie Stewart's outfit has interpreted Twin Peaks for a new work that feeds off the chaos and trepidation dormant in Angelo Badalamenti's original score. Commissioned by David Lynch himself, the reworking was performed first in Brisbane and then at St John's Sessions in London. If you missed it live, here's your chance to hear it on vinyl.
---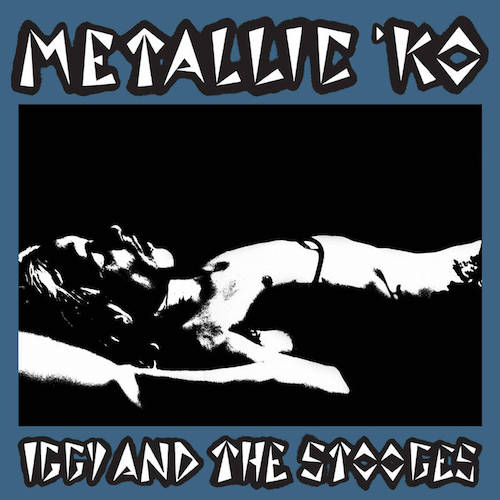 Iggy And The Stooges
Metallic KO
(Jungle)
Metallic vinyl
Metallic 'KO is a bug-eyed document of a band circling the plughole for the final time, at their final performance in 1974. Iggy is the captain of his sinking vessel, lacquered with sweat, spit, blood and egg yolk as he fends off missiles from the agitated, biker-heavy crowd, who end the show by pummelling him back to his dressing room. Ron and Scott Asheton's proto-punk pounding is bolstered by James Williamson's sleazy lead guitar and Scott Thurston pulling Jerry Lee Lewis moves on piano as the failing unit career through a foul-mouthed 'Louie Louie' and a transcendent 'Cock In My Pocket'; Iggy's bloodymindedness and contempt for the blockheaded crowd is palpable from the count-in: "One! Two! Fuck you pricks!"
---
The Worst
---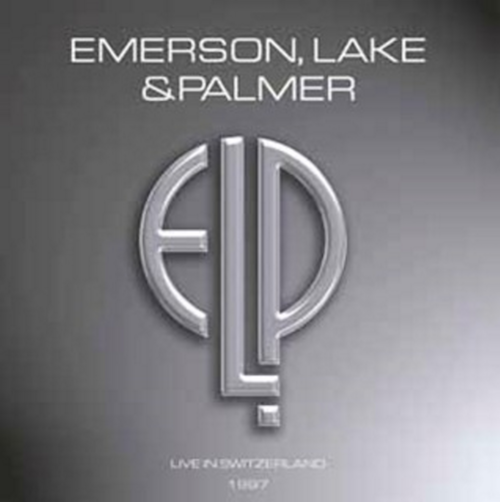 Emerson, Lake & Palmer
Live in Switzerland 1997
(Rock Classics)
180g vinyl
Don't misunderstand us here – this isn't a piss poor attempt at slagging off prog rock. We would never do that, and Tarkus is legendary, end of story. But Tarkus was released in 1971. Why anyone would want a wax document of a 1997 show that's so unremarkable there's almost no mention of it on Google, we have no idea.
---
Europe
The Final Countdown
(UDR)
Electric blue vinyl
Did you realize it's the 30th anniversary of Europe's overplayed bro-out 'The Final Countdown'? We didn't either, but thankfully there's a 12″ reminder on electric blue vinyl just for Record Store Day. An original copy will cost you a whopping two dollars on Discogs, and we feel it's pertinent to point out that it's already been pressed over 40 times.
---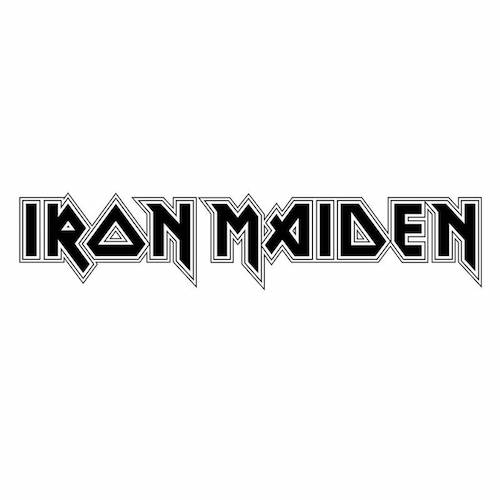 Iron Maiden
'Empire of the Clouds'
(Parlophone)
12″ picture disc & interview
Iron Maiden's The Book of Souls was something of a return to form for Bruce Dickinson and the lads. Not that its predecessors were bad or anything (Blaze Bayley is thankfully a distant memory), but The Book of Souls captured the essence of classic Maiden. Saying that, why we need 'Empire of the Clouds' pressed to picture disc with an interview and a gatefold sleeve is unclear. Tax loss, maybe?
---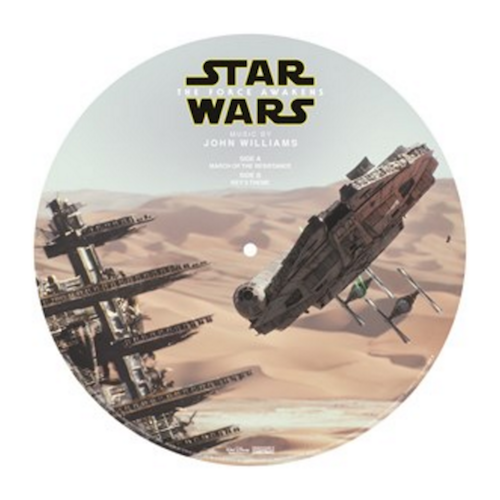 John Williams
Star Wars: The Force Awakens
(Disney)
10″ picture disc
There's something magical about a 10″. It's the size, really – the look of a 78 disc and with a sturdiness and quality you don't get from the humble 7″. Why, oh why, then, do we need two cues from last year's (actually quite good) Star Wars: The Force Awakens pressed to picture disc? We'll tell you why – because Disney is a merchandising machine, and knows full well that the Star Wars market is stronger than Rey's command of the force. Fans will buy this to put on a shelf, where it will no doubt gather dust until we're all deader than Uncle Owen and Aunt Beru. No turntable required.
---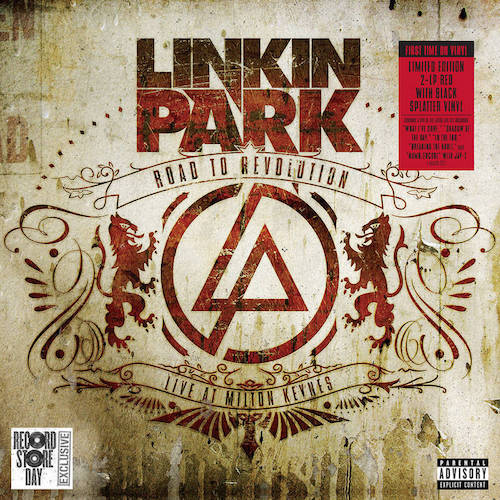 Linkin Park
Road to Revolution Live at Milton Keynes
(Warner Bros)
2-LP black red splatter vinyl
'Linkin Park' and 'Milton Keynes'. Two fictional places obviously perfect for each other in so many ways that the least Warner Bros could do is let us preserve the memory of the night of June 29th 2008, without being forced to confront the shattering reality of what really went on at the National Bowl. Some live shows are destined for posterity, others make a virtue of the ravishing march of time. Perhaps there was just something too ephemeral about the digital, CD and DVD releases this concert has already received.
---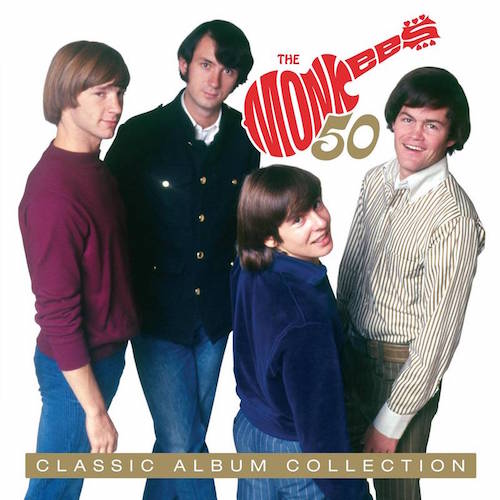 The Monkees
Classic Album Collection
Rhino
10-LP box set
What started as a zany '60s TV show about imaginary band The Monkees soon developed into an actual band. The manufactured, Beatles-wannabes released nine studio albums, many of which were fraught with music creation controversy. The Monkees' songbook is neither essential nor rare, so this ten-LP colour vinyl box set is just a terrible clog on pressing plants.
---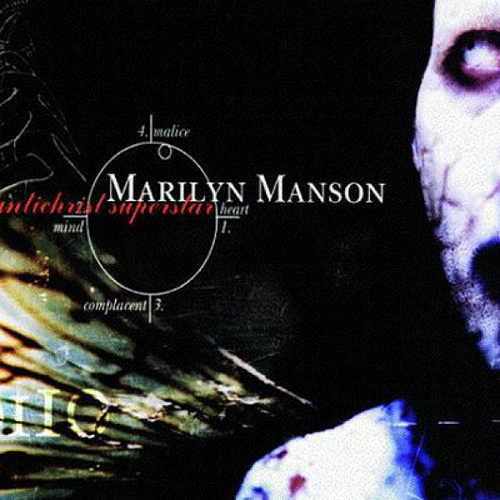 Marilyn Manson
Antichrist Superstar
(UMC)
Cassette
We're not here to slag off Marilyn Manson or his satanic second album but, seriously, this thing has been repressed and reissued to death. A quick scan of Discogs points to over 50 different releases on CD, cassette and vinyl, available for as little as 71p. People are practically throwing the discs out. The album's 20th anniversary was one temptation too far for UMC though, who couldn't resist rolling out yet another 'limited' cassette release.
---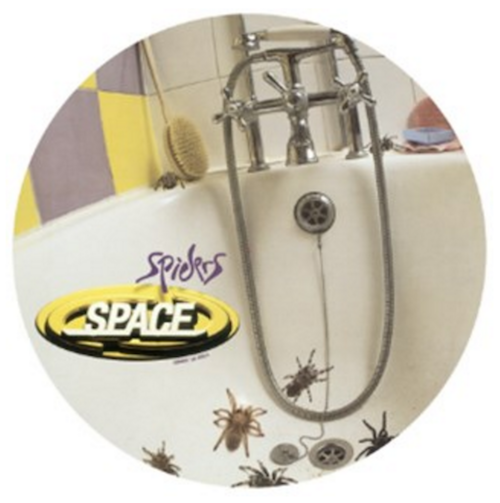 Space
Spiders
(Demon Records)
Exclusive 20th anniversary picture disc
Exactly 20 years has passed since Britpoppers Space released their debut album. And let's face it, the goofy humour on Spiders hasn't aged well. At all. What's the Record Store Day marketing solution for that again? Oh yeah, a picture disc. Hopefully it'll detract from the grooves because no one needs to hear this in 2016.
---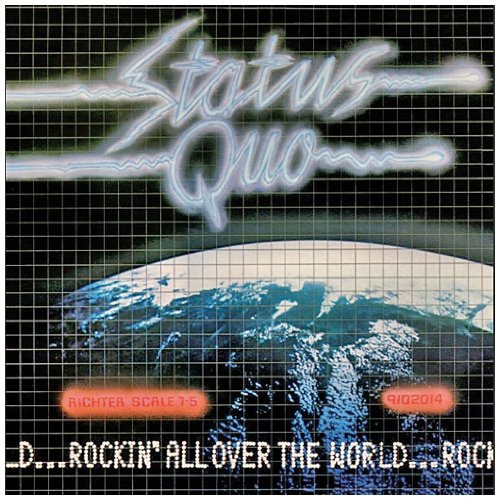 Status Quo
Rockin' All Over the World
(UMC)
2-LP John Eden mix on gatefold vinyl
Just because something's not been reissued on vinyl for thirty five years, doesn't make it difficult to get hold of. "One of THE hard rock anthems of all time" gesticulates the press material. Sure, but who on earth needs a double LP reissue of a record listed over 300 times on Discogs for between £2 and £5? 1977, the year of its release was a watershed. Anyone born before already owns a copy, anybody born after couldn't care less.
---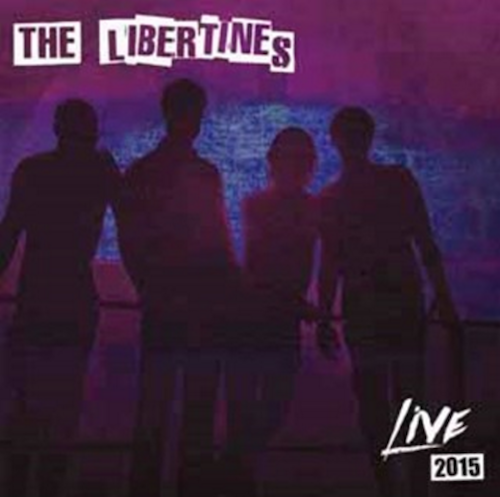 The Libertines
Live 2015
(Let Them Eat Vinyl)
2-LP
An addendum to Libertines' "comeback album" Anthems For Doomed Youth, already being milked on Record Store Day for a 7" vinyl box set, this is about as nondescript as they come. In all honesty, live albums rarely work on vinyl anyway, particularly when they're capturing a band who haven't troubled the zeitgeist in over a decade. File next to Emerson, Lake and Palmer in the un-Google-able black hole where the worst of RSD resides.