Published on
November 18, 2015
Category
News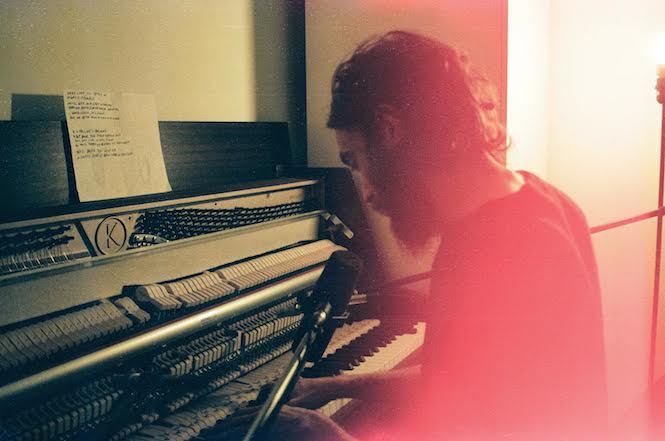 The latest VF show on Soho Radio is a Keaton Henson special.
With the London-based singer-songwriter releasing his electronic side-project Behaving on vinyl, we're delighted to premiere a unique Keaton Henson set as part of our monthly Soho Radio residency.
Listen back below as we play a couple of Dear and Romantic Works favourites, as well as the album version of new track 'Don't Dance'; before Keaton performs never-before-heard acoustic takes of 'Don't Dance', 'The River' and 'Preacher' – all from Behaving.
On the new album the tracks are built with drum programming and treated vocals, so this is a rare chance to hear those tracks recreated with a live, more piano-led arrangement.
Following the Keaton special, we have the usual eclectic mix of records to play from the VF label and beyond. Scroll down for a complete tracklist.
Tracklist
Keaton Henson – Elevator Sounds
Keaton Henson – Dear
Keaton Henson – Don't Dance
Keaton Henson – Don't Dance (Acoustic Version)
Keaton Henson – The River (Acoustic Version)
Keaton Henson – Preacher (Acoustic Version)
Ragnar Kjartansson – The Visitors
Kindness – With You (Ft. Kelela)
Cherry Garcia – Vine Of Souls
J.G. Wilkes – Jaxon (Barnt remix)
Metro Area – Atmosphrique
Wolfram- United 707 (Original Mix)
Christy Essien Igbokwe – Ku Saura Re Ni
Pharaohs – Ahumbo
Len Leise – Oh Caminho
Maalem Mahmoud Guinia & Floating Points – Mimoun Marhaba
NO ZU – Do Deep Dee (Nyc Late Night Jam)
Don Cherry – Brown Rice
Never – Nile Splash
Jacob F. Desvarieux – Sweet Florence
Stump Valley – Oceans refuse No River
Beatrice Dillon – Sonnier (Walk in the Light)
Dreaming – Sun Ra & The Arkestra