Published on
March 30, 2017
Category
News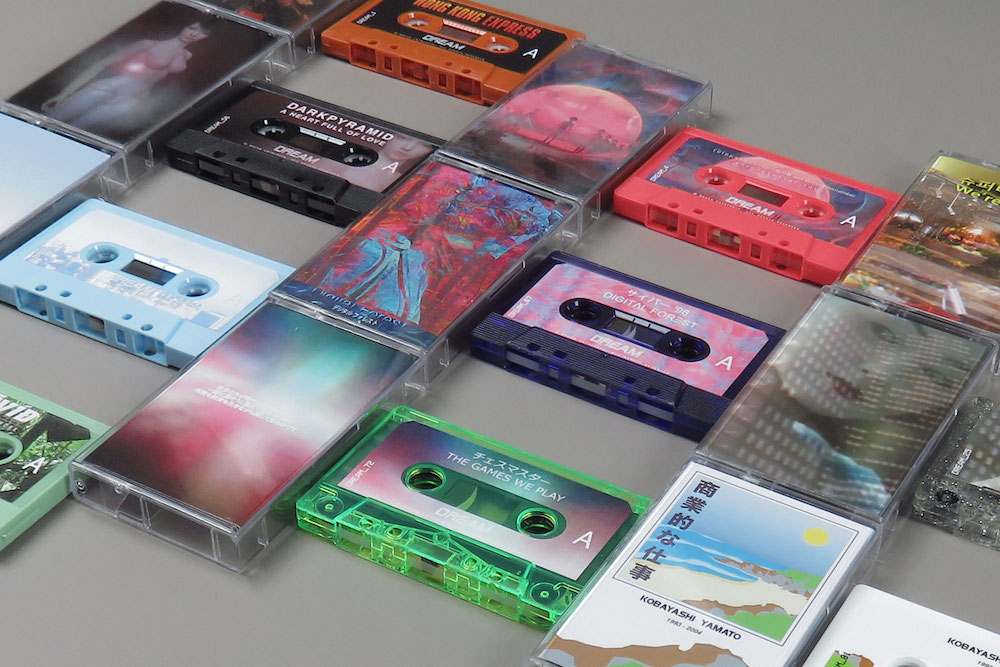 Vaporwave heaven.
Bandcamp label Dream Catalogue has unveiled its most sort-after release yet, an epic anthology titled DREAMBOX_1. The box set features the ten most requested albums on the label, each recorded onto a different colour cassette shell.
The release spans over 120 mind-altering excursions by artists including 2814's HKE & t e l e p a t h テレパシー能力者, Vincent Remember, 식료품groceries, 死夢Vanity, Pyravid, サイバー '98, チェスマスター, Kobayashi Yamato, 信仰 & DARKPYRAMID. Find the complete box set list below.
"Installing dreams into your brain est 2814", the DC catalogue is enormous and frankly daunting, which makes DREAMBOX_1 a fantastic entry point. It's also worth checking out 2814's Rain Temple, which was one of 2016's best releases.
Housed inside a specially designed box with foil print DREAM logo, see photos of the release in the gallery below andorder your copy here:
DREAMBOX_1 set list:
[DREAM_1] Hong Kong Express – 浪漫的夢想
[DREAM_4] t e l e p a t h テレパシー能力者 and Vincent Remember – Interstellar Love
[DREAM_5] 식료품groceries – 슈퍼마켓Yes! We're Open
[DREAM_25] 死夢VANITY – f a n t a s y 真夜中のアパート
[DREAM_51] Pyravid – Googleplex Bionetwork
[DREAM_56] DARKPYRAMID – A Heart Full Of Love
[DREAM_67] サイバー '98 – DIGITΛL FORΞST
[DREAM_72] チェスマスター – The Games We Play
[DREAM_74] 信仰 and 地球 – 新しいエデンジャングル
[DREAM_81] Kobayashi Yamato – 商業的な仕事 1993-2004