Published on
March 1, 2016
Category
News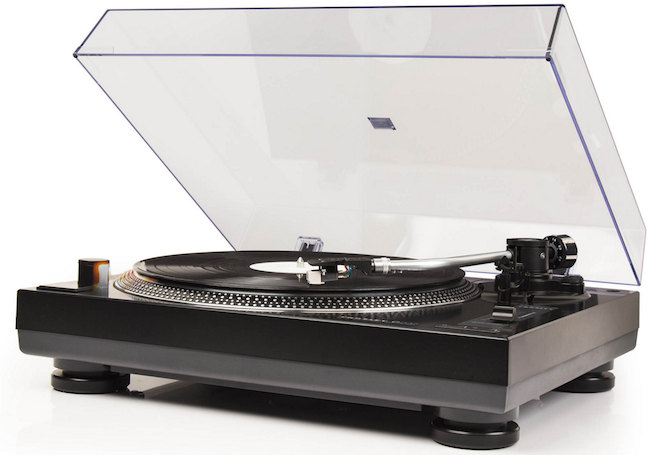 DJ Crosley?
Known best for its Urban Outfitter-friendly, audio-unfriendly, briefcase-clad turntables, Crosley debuted a higher quality range last year. Marketed at "true vinyl lovers", we examined whether you should buy the C-10 and C-100 models and the results were mixed.
Now Crosley has revealed the C-200, its first ever direct drive turntable, which supposedly fuses "Crosley's vintage-inspired, synth style with high tech, hi-end features."
Aimed at the DJ market, the deck is indebted to the classic Technics SL-1200 design with its S-shaped tonearm and adjustable counterweights. Equipped with an Audio-Technica magnetic cartridge and an in-built amp, the focus here is on seamlessly bringing records up to speed "to make the greatest mashup ever", as Crosley put it. The jury's still out on this one…
On sale for $279.00, see photos and specs below.
Specs
Direct Drive, High-Torque Motor
Start / Stop Control
Plays 2 Speeds – 33 1/3 And 45 RPM Records
Fully Manual Operation
Damped Die-Cast Aluminum Platter with Felt Slip Mat
1/2″ Mount Universal Headshell with Audio Technica Cartridge (Pre-Installed)
Balanced S-Shaped Tone Arm with Hydraulic Lift Control, Anti-Skate, Height Adjustment, and Lockable Rest
Built-In Switchable Phono Pre-Amplifier with Detachable RCA Output Cables