Published on
September 3, 2018
Category
News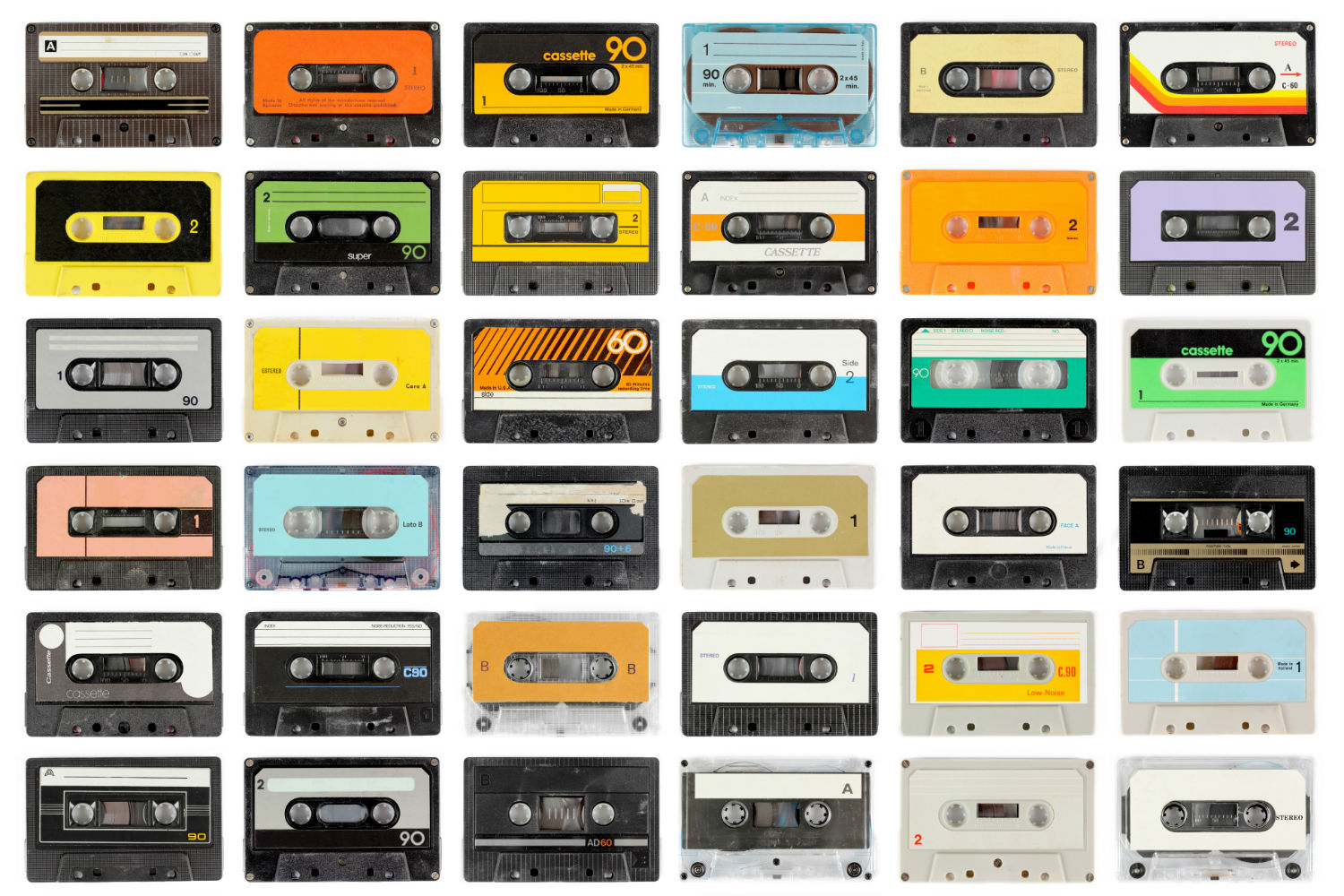 With 57 releases in the UK and over 100 in the US.
Cassette Store Day 2018 has revealed its full list of this year's exclusive releases.
Read more: UK cassette sales grew by 90% in first half of 2018
Returning for its sixth instalment on 13th October 2018, the CSD exclusives include tapes from Rough Trade, TimeSlave Recordings and more.
Initially founded in 2013 by UK indie labels Sexbeat, Suplex Cassettes and Kissability, CSD has since expanded internationally, with events taking place this year in the USA, Europe, Japan, China, Australia and New Zealand. Exclusive CSD releases will also be made available online for those who cannot attend.
Head here for more info, and check out the first-wave of 2017 tapes below.
CSD 2018 releases:
● Absinth3 – Retropolis (TimeSlave Recordings)
● Acid Tongue – Ordinary People (Freakout Records)
● Barfoot – A Thin Place Between Worlds (Canigou Records)
● Casper Heyzeus – Goblin Boy (Ice Cream For Crow)
● Der Petunienmann von Metaluna Vier – Magnetbandaufzeichnung (Bellerophon Records)
● Don Pierre – In Orbit (Obi Records)
● Don't Try – Jesus Was A F*cking Junkie (Buzzhowl Records)
● Emile's Telegraphic Transmission Device–  Lost In The Ether (I/O Records)
● Factory Acts – Are You the Singer? (AnalogueTrash)
● Family Selection – Box Confetti (Bingo Records)
● Fat Earthers – Three Chords and The Truth EP (Brutalist Records)
● Frank Kawaikapuokalani Hewett and Freddy Boy Paraz – Native Grooves "Groove With The Natives" (Modern Ancient Production/Island Roots On Wax)
● Futurecop! – Fairy Tales (TimeSlave Recordings)
● Giant Boys – Clap Your Hands EP (Better Looking Twin)
● Ghost Car/Los Bitchos – No Love For Me/Panther (Blak Hand Records)
● Goteki – Triptych (AnalogueTrash)
● Halcyon Dreams – Taschenbediener (Halcyon Dreams)
● Hexenkraft – The Abyssal Saga (TimeSlave Recordings)
● High/Low & Spun – Split EP (Instereo Records)
● Honey Hahs – Dear Someone, Happy Something (Rough Trade Records)
● J. Lynch – Extended Play (Armellodie)
● James Lloyd Smith – Wild (Kissability)
● Keshco – Never Eject (Keshcology)
● Krueger – An Age Of Riots (Lavender Sweep Records)
● Lola Disco – Summer Body (My Pet Flamingo)
● Max Blansjaar – Spit It Out! (Beanie Tapes)
● MJ Hibbett & The Validators – 20 Golden Grates (Artists Against Success)
● Metal Disco – Vade Mecum (Detonic Recordings)
● Mt. Doubt – This Must Mean Something Awful (Scottish Fiction)
● Ova – Godless (First Light)
● Pietro Roffi & Alessandro Stella – Tutto Tango (Continuo Records)
● Shukhov – Atavism (Spomenik Tapes)
● Shanghai Beach – Recontaminated (AnalogueTrash)
● She Makes War – Brace For Impact (My Big Sister Recordings)
● SIDCA – Jizz Crate (Sharted Jeggings)
● Spare Snare – Sounds (Chute Records)
● Spill Gold – Spill Gold (Beacon Sound)
● Sweat Threats – Sweet Treats EP (Wonky Karousel Records)
● Stefan Bachmeier – The Infernal Machine (Spun Out Of Control)
● Street Cleaner – Hardware|Heatwave (TimeSlave Recordings)
● Synchro//Start – See You! ファンタジーガール (My Pet Flamingo)
● Taurus 1984 – Lost in Time (Lavender Sweep Records)
● The Carbon Manual – The Carbon Manual (Lavender Sweep Records)
● The Elation – Clickbait (Top6)
● The Frixion – Magic (AnalogueTrash)
● The Go! Team – Thunder, Lightning, Strike (Memphis Industries)
● The Kennedy Soundtrack – A Tale of 2 Cities Lavender (Sweep Records)
● Timeshare '94 – Malibu Condos v2.0 (My Pet Flamingo)
● Various Artists – Continuous Play (Beanie Tapes)
● Various Artists Disintegrated Stem Cells (Disintegration State)
● Various Artists – The Finspång Sound Vol.1 (Genesis ('92-'94))
● Various Artists – Minimum Records Sampler (Minimum Records)
● Various Artists – Flamingo Funk Vol.1 (My Pet Flamingo)
● Various Artists – The Music Will Save Us Vol. 1 (Sad Club Records)
● Waterfront – Dining In Fall (My Pet Flamingo)
● Zombie – Picnic Rise Of A New Ideology (Bonus Tracks) (Golden Shred Records)