Published on
January 9, 2017
Category
News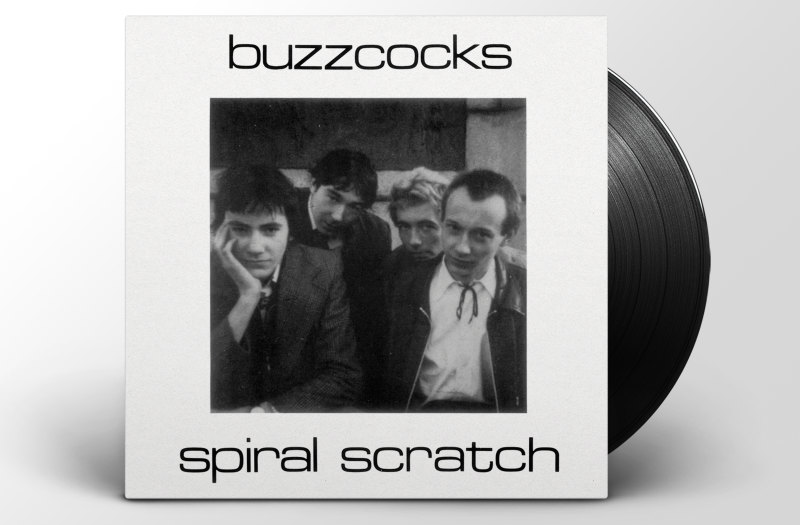 A landmark punk 7″.
Domino has announced a string of releases celebrating Buzzcocks, starting with a 40th anniversary reissue of the influential Bolton punk band's debut EP Spiral Scratch. The label will re-release Time's Up, a collection of 1976 demos and originally a bootleg.
Domino will present both titles as Buzzcocks MK.1 , a vinyl and CD box with reprinted ephemera including photographs, 1976 gig flyers and posters, pin badges, the Spiral Scratch story and a new re-imagined edition of Manchester fanzine Shy Talk with contributions from those who were there.
Produced by Factory Records legend Martin Hannett (then going under the pseudonym of Martin Zero), Spiral Scratch was a self-released EP, originally pressed up in a run of 1000 on 7″ and sold for £1 a copy. "Spiral Scratch is testament to the power of punk's possibilities and is an object lesson in how to debunk and demystify any hurdles presented by the establishment," says the label. "The impact of this incredible seven inches of vinyl that kick-started the whole D.I.Y. culture goes on, and on, and on, and on, and on…"
Spiral Scratch will be released on 27 January, followed by Time's Up and Buzzcocks MK.1 on 10 March.
Watch the band perform 'Breakdown' at Manchester's Lesser Free Trade Hall in 1976: