Published on
September 25, 2015
Category
News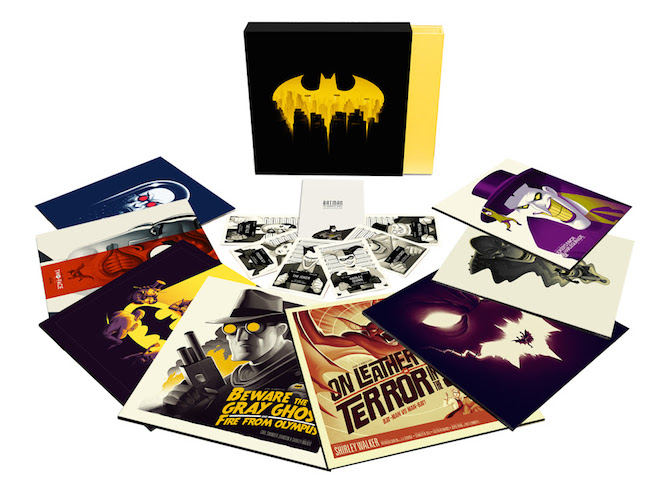 Holy Hi-fi Batman!
Coinciding with Batman Day tomorrow, Mondo has announced an eight-record boxset showcasing the soundtrack to Batman: The Animated Series.
Unlike previous runs, the boxset will include the full scores to 16 episodes, rather than opening and closing titles.
Episodes represented on the set include "Heart of Ice," "Deep Freeze," "Beware the Gray Ghost," "Joker's Favor," "Harlequinade," "Vendetta," "Two-Face," "On Leather Wings," "Terror in the Sky" and more.
Each record in the set will have unique sleeve art by Phantom City Creative spotlighting the episodes featured on each side – have a look below. [via IGN]
The release is scheduled for pre-order in November – plenty of time to start saving. Stay tuned via Twitter.