Published on
January 13, 2015
Category
News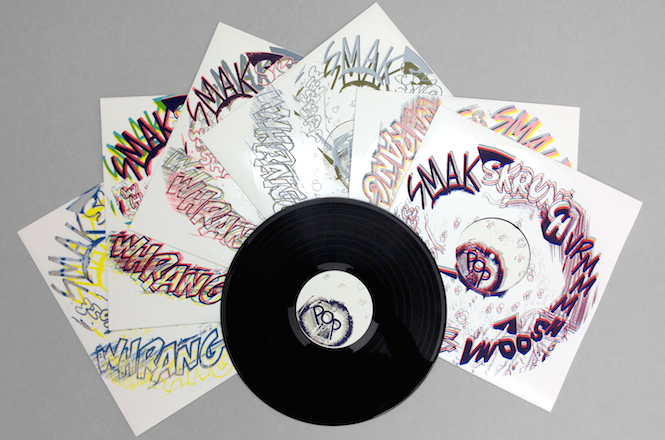 Designed by Christian Marclay, The VF Press is the first mobile vinyl factory of its kind.
The Vinyl Factory Press will be installed at White Cube and used to press live performances from multimedia artist Christian Marclay's major solo exhibition, which runs from January 28 to April 12.
Marclay has been experimenting, composing and performing with vinyl records and turntables since his student days in 1979. His early series 'Recycled Records' (1980-86) was a tapestry of fragmented and reassembled vinyl records that became hybrid objects that could be played, replete with leaps in tone and sound. Fast forward to the present day and his latest exhibition continues to explore the boundaries of sound and art through vinyl.
Comprised of a collection of paintings, works on paper and visual installations, the exhibition will be accompanied by a dynamic programme of live performances which will take place on weekend afternoons over the course of the exhibition. A number of high-profile contemporary composers and the London Sinfonietta will perform newly commissioned compositions and improvisation sessions in response to Marclay's encircling video installations.
The performances will be recorded direct-to-acetate and for the rest of the week, The Vinyl Factory Press will work away to print each performance in batches of 500 records. Fine-art printmakers Coriander Studio will complete the process on site, crafting unique silk-screen record sleeves to encase the records, which will be sold for £25 each.
The exhibition and all of the performances are free and open to the public, but arrive early because admission is on a first-come-first-served basis. The show runs from January 28 until Sunday April 12 at White Cube, 144-152 Bermondsey Street.