Published on
November 15, 2022
Category
News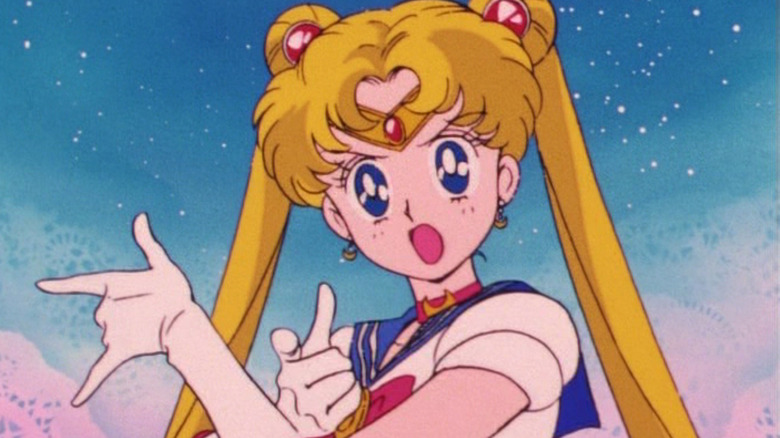 In the name of the moon, I'll buy this record!
To celebrate 30 years since the serialization of iconic shoujo anime Sailor Moon, Kind Records is releasing a double LP with music from the show.
The two-disc set includes the opening and ending songs from the 90s anime, from Sailor Moon R, S and SuperS and music from the films.
The release comes as part of a set of 2 pink LPs and a gatefold jacket with illustrations from Sailor Moon Eternal.
Pre-order it ahead of its March 2023 release.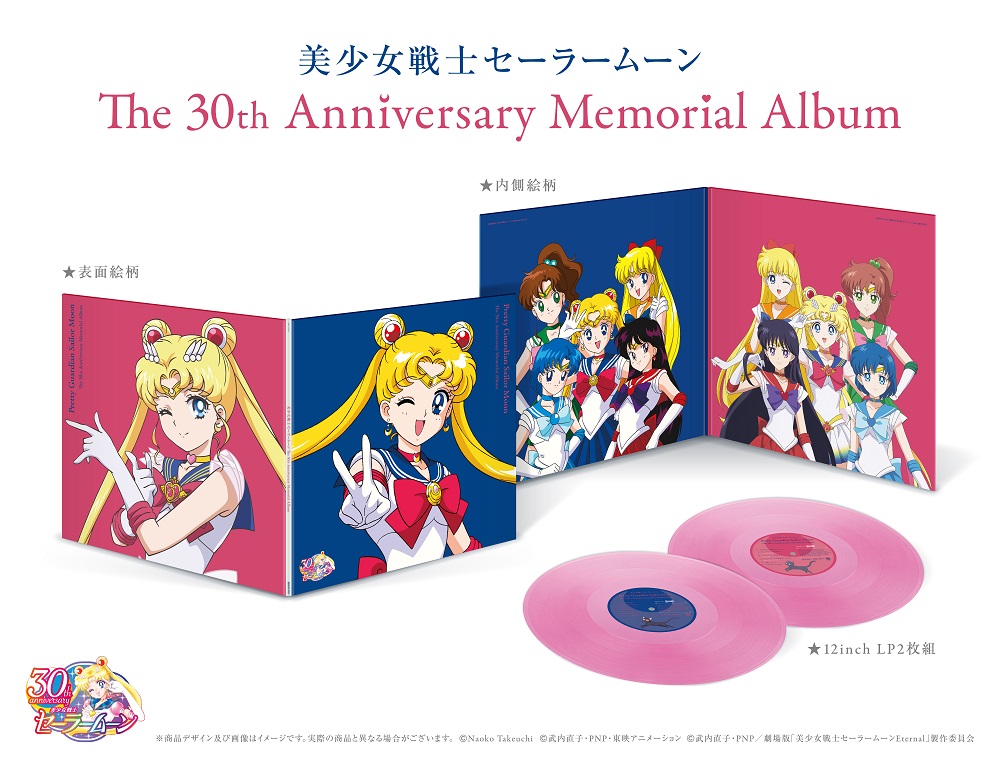 Tracklist:
Side A:
"Moonlight Densetsu" by DALI
"HEART MOVING" by Misae Takamatsu
"Princess Moon" by Ushio Hashimoto and Apple Pie
"Otome no Policy" by Yoko Ishida
"Tuxedo Mirage" by Kotono Mitsuishi, Michie Tomizawa, Aya Hisakawa, Emi Shinohara, and Rika Fukami
"Watashi-tachi ni Naritakute" by Miwako Fujitani
" 'Rashiku' Ikimasho" by Meu
Side B:
"Sailor Star Song" by Kae Hanazawa
"Kaze mo Sora mo Kitto…" by Alisa Mizuki
"Moon Revenge" by Kotono Mitsuishi, Michie Tomizawa, Aya Hisakawa, Emi Shinohara, and Rika Fukami
"Moonlight Destiny" by Hiroko Asakawa
"Morning Moon de Aimashou" by Pretty Cast
Side C:
"MOON PRIDE -ZZ ver.-" by Momoiro Clover Z
"New Moon ni Koishite" by Etsuko Yakushimaru
"New Moon ni Koishite" by Mitsuko Horie
"New Moon ni Koishite -ZZ ver.-" by Momoiro Clover Z
"Gekkou -ZZ ver.-" by Momoiro Clover Z
"eternity eternity" by Sailor Uranus (CV: Junko Minagawa) and Sailor Neptune (CV: Sayaka Ohara)
Side D:
"Otome no Susume" by Chibi Usa (CV: Misato Fukuen)
"Eien Daka ga Futari o Kakeru" by Tuxedo Mask (CV: Kenji Nojima)
"Tsukiiro Chainon" by Momoiro Clover Z with Sailor 5 Senshi
"Watashi-tachi ni Naritakute" by Yoko Ishida
" 'Rashiku' Ikimasho" by ANZA
"Moon Effect" by Eternal Sailor Moon (CV: Kotono Mitsuishi), Eternal Sailor Chibi Moon (CV: Misato Fukuen), Eternal Sailor Mercury (CV: Hisako Kanemoto), Eternal Sailor Mars (CV: Rina Satō), Eternal Sailor Jupiter (CV: Ami Koshimizu), Eternal Sailor Venus (CV: Shizuka Ito), Eternal Sailor Uranus (CV: Junko Minagawa), Eternal Sailor Neptune (CV: Sayaka Ohara), Eternal Sailor Pluto (CV: Ai Maeda), and Eternal Sailor Saturn (CV: Yukiyo Fujii)