Published on
November 14, 2022
Category
News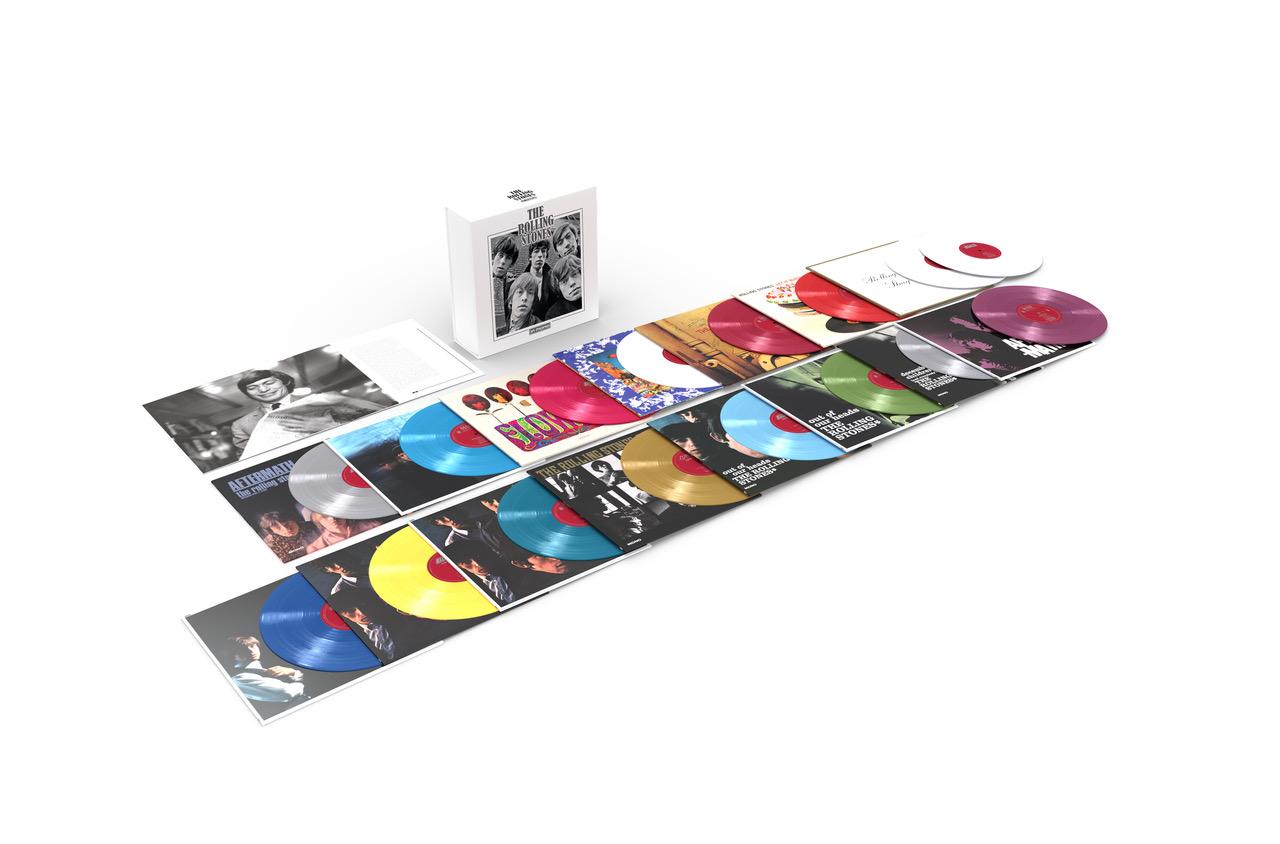 The collection was mastered by Bob Ludwig at Gateway Mastering.
ABKCO Records have shared plans to release The Rolling Stones in Mono boxset on coloured vinyl next January.
Originally issued on black vinyl in 2016, the new version contains The Rolling Stones' entire recorded output from the 1960s, in a range of vinyl colours–selected to match the original cover art of the releases.
The boxset features 16 LPs, including Aftermath and Beggars Banquet, and a 4-colour deluxe 48-page lie-flat book with rare photos by photographer Terry O'Neill and an essay by Rolling Stone senior editor David Fricke. See the full list of LPs included below.
You can pre-order The Rolling Stones in Mono now, ahead of its January 20 release date.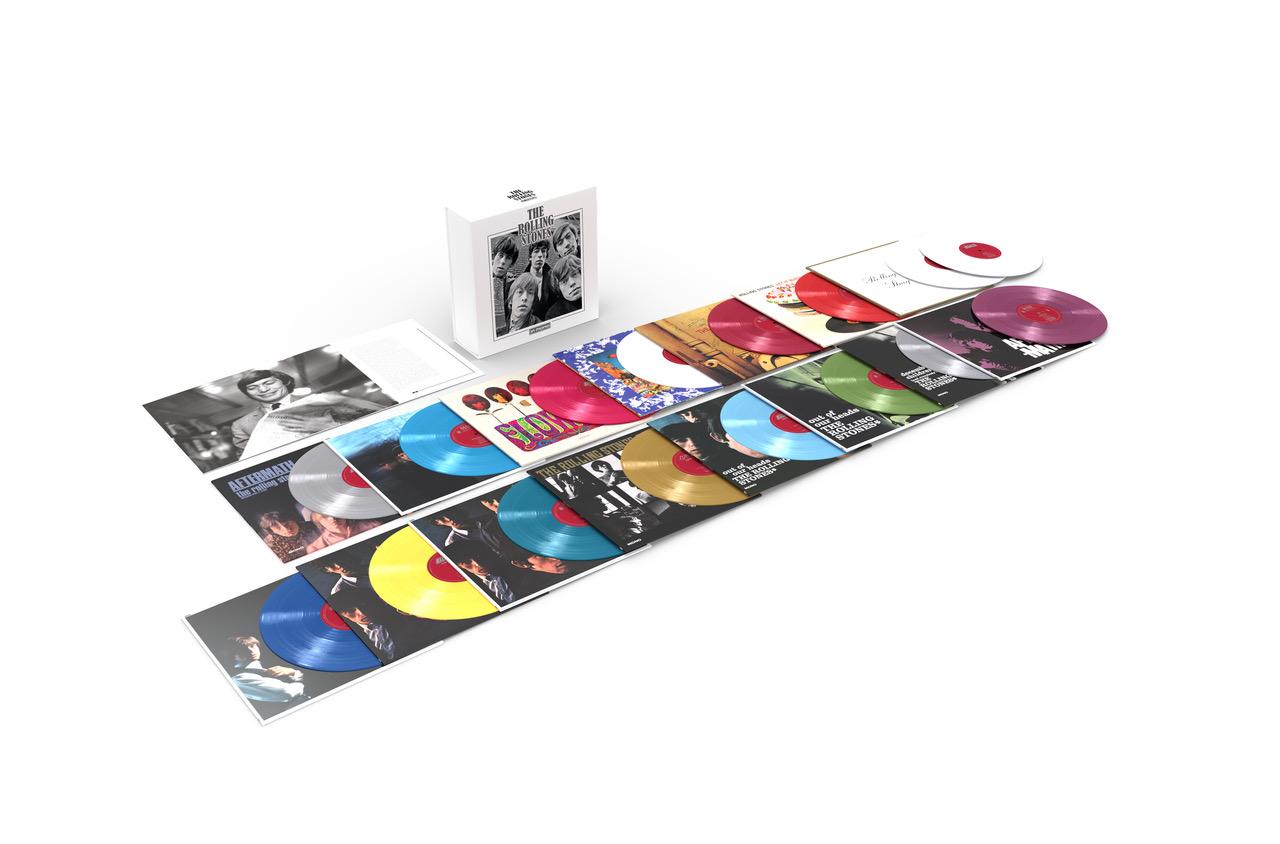 The Rolling Stones In Mono (Limited Color Edition) 16-LP vinyl box set
1. The Rolling Stones (UK, 1964)—Cobalt Blue vinyl
2.  12 X 5 (1964)—Yellow vinyl
3. The Rolling Stones No. 2 (UK, 1965)—Steel Blue vinyl
4. The Rolling Stones Now! (1965)—Gold vinyl
5. Out of Our Heads (US, 1965)—Sky Blue vinyl
6. Out of Our Heads (UK, 1965)—Green vinyl
7. December's Children (And Everybody's) (1965)—Silver vinyl
8. Aftermath (UK, 1966)—Purple vinyl
9. Aftermath (US, 1966)—Grey vinyl
10. Between the Buttons (UK, 1967)—Azure Blue vinyl
11. Flowers (1967)–Pink vinyl
12. Their Satanic Majesties Request (1967)–White vinyl
13. Beggars Banquet (1968)–Maroon vinyl
14. Let It Bleed (1969)—Red vinyl
15. Stray Cats (2-LP collection of single A & B sides plus E.P. tracks)—White vinyl