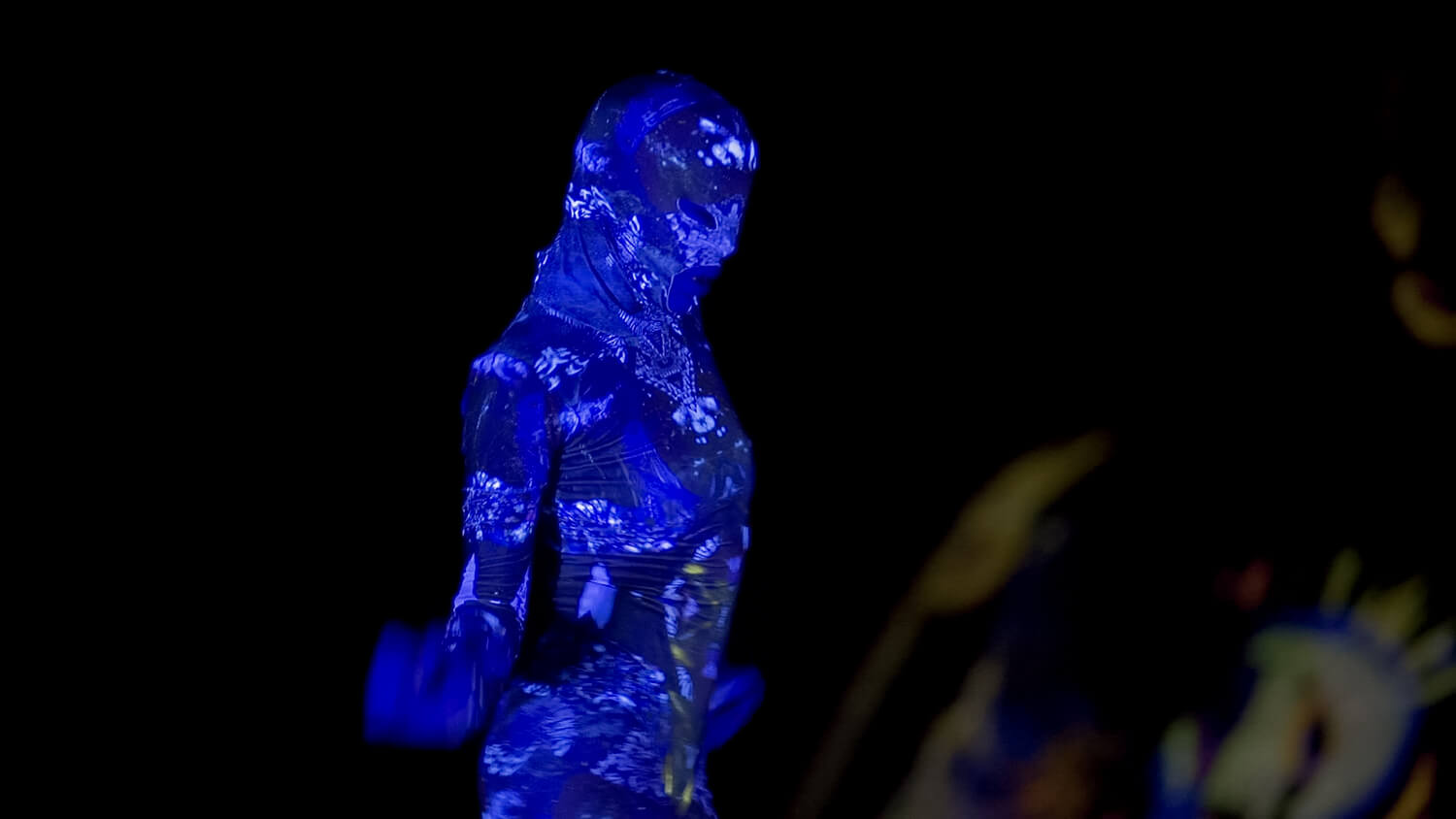 Published on
February 8, 2017
Category
Collaborations
Ryoji Ikeda, Cecilia Bengolea, Douglas Gordon and Michaël Borremans bring the hills to life.
Nestled in the near-mythical mountain town of Gstaad in the heart of the Swiss Alps, Elevation 1049 opened this weekend to the sound of French grime, data patterns and howling wolves.
A selection of the world's most exciting visual artists unveiled site-specific installations in the town and surrounding hills, most of which will remain on view for the next six weeks.
Among them are Ryoji Ikeda, whose pulse-pounding test pattern installation launched new release Code Name: A to Z with The Vinyl Factory and Cecilia Bengolea, who returned from training in Thai boxing to create an immersive dance piece projected onto the frozen hillside.
Inspired by myths, wolves and smoke signals, Douglas Gordon and Morgane Tschiember ignited a ring of fire only accessible by gondola, while Michaël Borremans premiered his new band TC Boring in the former chalet of Swiss playboy Gunter Sachs.
Touched by the sublime and the surreal, we've cut together highlights from the festival's opening weekend in one 60 second adventure, which you can watch above.