Published on
May 29, 2015
Category
Features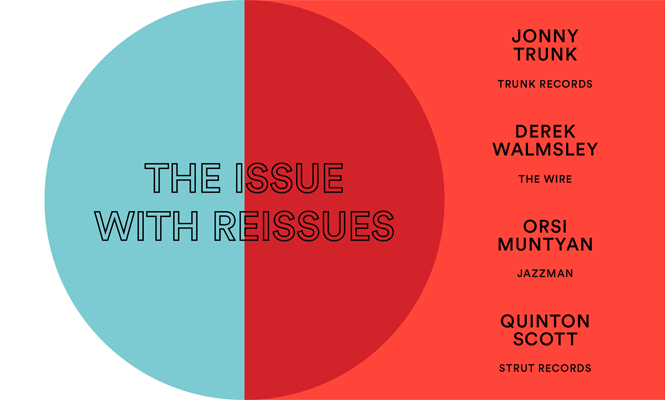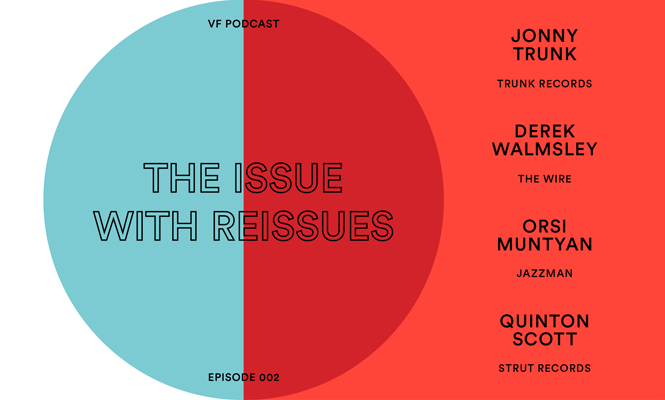 This is the second episode in a four part series exploring the state of vinyl today.
Having asked whether the internet has ruined the joy of record collecting in our first podcast, we invited four industry experts to explore the increasing role of reissues in 2015. Discussing The issue with reissues are Jonny Trunk of reissue label Trunk Records, Quinton Scott, the man behind Strut Records, Orsi Muntyan of Jazzman Records and deputy editor of The Wire, Derek Walmsley.
The podcast is split into three parts, the first tackling the divisive question of Record Store Day and the flood of major label reissues it facilitates, as well as the question of 'audiophile' pressings, heavyweight vinyl and what this actually means for the consumer. The second will take a look at the proliferation of reissues and compilations charting scenes from around the world and the ethical questions that arise from this, while the third will round things off by looking at archival reissues and what this means for music being made and released on vinyl today.
Want to contribute to the debate? Comment below:
Tune in next time for episode three: Pressing Matters, where we'll be getting into questions surrounding supply and demand in the vinyl industry.
Produced by The Vinyl Factory, this podcast was recorded at award winning radio production company Folded Wing's studios in Clerkenwell. Find out more about Folded Wing here.
---
Podcast music: "FVBG" by Romaal Kultan & Cypriano