Published on
March 17, 2016
Category
Features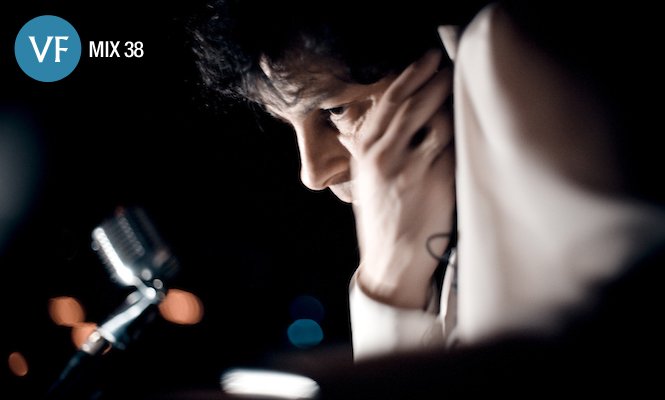 Italian polymath Nicola Conte raids the rare Brazilian vaults for VF Mix 38.
Brazilian boogie, bossa jazz and psychedelic samba may be more present than ever in the record bags and syncopated rhythms of today's DJs and producers, but that wasn't always the case.
Responsible for injecting a bossa lilt into the acid jazz scene, popularising the Italian soundtrack long before Morricone teamed up with Tarantino, and a direct ancestor of the digger-friendly sound of Gilles Peterson, Floating Points, Four Tet's more eclectic sets, Conte is something of a living legend, a suave and suited Italian who doesn't often get the shine he deserves.
A DJ, producer, guitarist and jazz bandleader, Conte has an enviable discography behind him, having released a string of albums, perhaps most famous for 2004's Other Directions, curated compilations of modal jazz from the Universal, Blue Note and Prestige archives, and presided over the ever-popular Viagem series of comps on Far Out Recordings over the last few years.
To mark the release of his new album Natural with Stefania Dipierro also on Far Out, Conte has raided his copious record collection for fifty minutes of the sweetest Brazilian jazz, soul, boogie and bossa that's had us smiling all morning.
While there's no tracklist, expect to find rare tracks by Joyce, Flora Purim, Trio Ternura, Leny Andrade, Thelma, Neyde Alexandra and Claudia among others, all sourced from original LP and 7″ pressings (Conte's classy like that). Listen in below: