Published on
September 25, 2017
Category
Features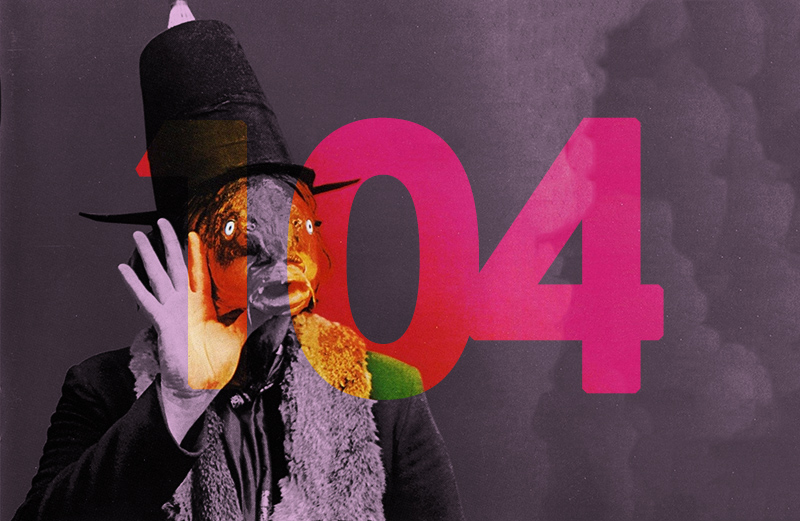 "Mentioning that you like Beefheart is akin to admitting to therapy…"
When we asked Matthew Bourne to contribute a mixtape to the VF series, it's safe to say Beefheart wasn't what we were expecting. A pianist and composer whose work reveals itself in details, Bourne's slow-release sonics are about as far from the kitchen sink power-punch of Captain Beefheart's off-the-wall blues as you can get.
Turned on to Beefheart as a teenager by some of his most formative influences – collaborator Glenn Armstrong, and Richard Jeffries, father of a school friend who was responsible for feeding a young Bourne all sorts of curious musical tonics – Bourne describes his relationship with Beefheart as "a slow, unfolding discovery."
"I return again and again to learn about recordings I've not heard, or simply to indulge in my old favourites only to hear them differently, to discover new detail, and hear things in the music I've not heard before. Mentioning that one likes Beefheart is akin to admitting to therapy: no one really mentions it until you do – and then you discover that almost everyone close to you has been touched by his genius at some stage or other."
---
Tracklist:
01. 'Golden Birdies' from Clear Spot
02. 'Clear Spot' from Clear Spot
03. 'The Dust Blows Forward And The Dust Blows Back' from Trout Mask Replica
04. 'Pena' from Trout Mask Replica
05. 'Crazy Little Thing' from Clear Spot
06. 'Old Fart At Play' from Trout Mask Replica
07. 'Hair Pie: Bake 1 (end)' from Trout Mask Replica
08. 'Moonlight on Vermont' from Trout Mask Replica
09. 'Lick My Decals Off, Baby' from Lick My Decals Off, Baby
10. 'Blabber 'n Smoke' from The Spotlight Kid
11. 'Fallin' Ditch (intro)' from Trout Mask Replica
12. 'Well' from Trout Mask Replica
---
Matthew Bourne's new album Isotach is out now via The Leaf Label. Get yours here.