Published on
July 9, 2013
Category
Features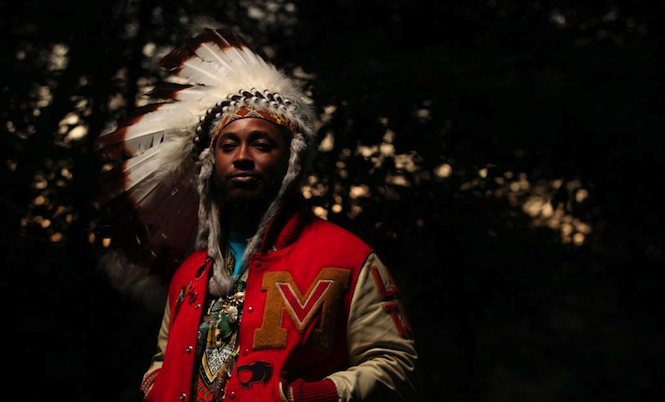 Astral bassist and Flying Lotus cohort Thundercat makes sense of the "complete and utter confusion" that is his record collection and picks the 5 albums that influenced his latest release Apocalypse.
It takes a particularly head-strong cat – in the jazz sense of the word – to compare the Mortal Kombat soundtrack to Chick Corea's Elektric Band. The thing is, Stephen "Thundercat" Bruner exists so far outside the contemporary jazz establishment it's not a sentiment that even crosses his mind. A modern virtuoso who ducked out of school to tour with fusion bassist Stanley Clarke and hardcore veterans Suicidal Tendencies, Thundercat's natural inclination is to stray from the path (while playing in Snoop Dogg's band he was once asked "Can you make your bass sound like more of a bass?").
Surrounded by a family of musicians – both father and brother are acclaimed drummers – Bruner's childhood was split between stringent bass workouts and downtime on the Sega Genesis; a formative influence on his music that will have tech-phobic parents around the world squirming. Hooking up with Flying Lotus and the Brainfeeder crew for extended sonic/Sonic sessions, Thundercat landed on his feet on the wildly ambitious free jazz/astral pop record Cosmogramma, spawning a collaboration that has seen the LA artist and nephew of Alice Coltrane produce both of Thundercat's solo records; 2011's The Golden Age of Apocalypse, and now, simply Apocalypse.
Immersing himself with like-minded artists from the new wave of Afro-futurists – Erykah Badu, Sa-Ra Creative Partnership, Georgia Anne Muldrow – Thundercat now has his place in the contemporary scene, but, by his own admission has yet to really scratch the surface of the grander scheme into which he fits; "My collection of music just started going into the 80's now so I'm still way behind trying to figure stuff out" he says, speaking on the phone from Ninja Tune HQ in the middle of his hectic European tour.
Asked whether he's reached this point by moving forwards or backwards through the 20th century, he jokes that he's "starting in the 70's and moving outwards in a complete and utter confusion", picking up "Slipknot's album and then Inner Urge by Joe Henderson and then maybe Chaka Khan and then I'll try and find Street Fighter." It may be a free-for-all but Bruner connects the dots with something deeper than just an era or genre. "I feel like they're all on the same wavelength – is this a certain mindedness I guess. It feels like the proper word would be jazz-minded."
While Apocalypse is an album that captures this restless curiosity, it's also one made under the very real strain of loss following the untimely death of close friend and keyboardist Austin Peralta whose memory drifts in and out of focus over all twelve tracks. Breaking down a record so thick in personal and musical experience, Thundercat talks us through five records that were big for him during the making of Apocalypse.
---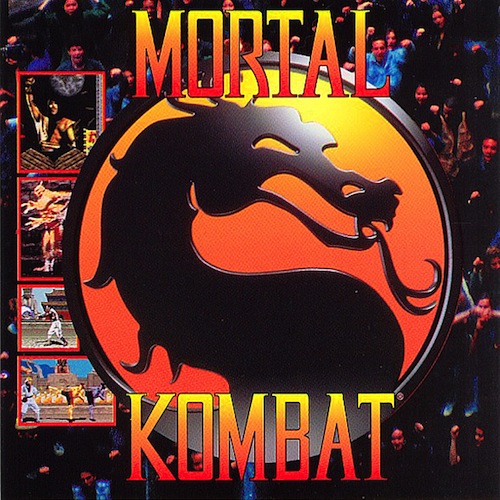 Mortal Kombat soundtrack
(Sega Genesis)
Virgin Records, 1994
It's kinda hard to say this is an album because it's also a video game soundtrack. The Mortal Kombat soundtrack was one of the soundtracks I was listening to while I was recording, and it's kind of funny because some of the Mortal Kombat music is actually pretty advanced. It almost sounds like the Chick Corea Elektric Band.
I've also been listening to Sonic The Hedgehog from one of my favourite composers Masato Nakamura. I don't know how to describe it man, I guess some of the video game music when I was younger just stood out to me. Sometimes you never know what someone's paying attention to until it translates into something. Video game music would be one of those things for me.
I remember on a few occasions I would start the game just to listen to the music and if I liked the music from the level I would hope that I could get back to that level because you couldn't save the video game back then, you just had to play straight through and get as far as you can get. I still listen to it now and I'm probably always going to listen to it because it's just so melodic.
Listen HERE.
---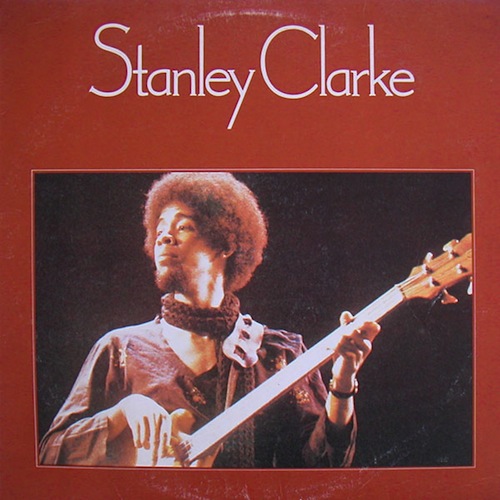 Stanley Clarke
Stanley Clarke
Nemperor Records, 1974
I was also listening to Stanley Clark's first album – the self-titled one with "Vulcan Princess" and "Yesterday's Princess". I look at Stanley Clark as a sort of predecessor and I wouldn't exist if I didn't know about Stanley Clark like that. I look at him also like an uncle and I'm always around him now too. I remember playing my first album for him and he was like "this isn't just a bass player's album" and he reminded me of how Quincy Jones used to do albums where it's like you couldn't tell where things were coming from. I just appreciated him not saying it was terrible – like "This album sucks, man you should kill yourself" – I'm pretty happy he didn't say that!
Listen HERE.
---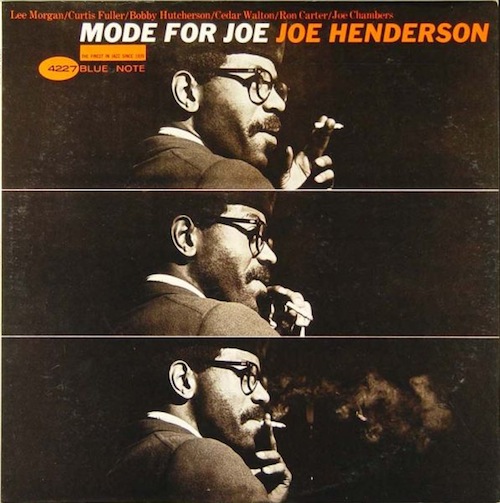 Joe Henderson
Mode for Joe / Power To The People
Blue Note, 1966 / Milestone, 1969
Oh man, Joe Henderson's Mode for Joe and as well as that Power to the People, they're two of my favourite albums. To be honest with you jazz is such a free state, especially when it's not being held back by any type of stigma or what it's supposed to be. It's one of those things that if you can just leave that open, you don't blockade yourself from going somewhere and that's kinda felt like what I was trying to do with this last album.
I also enjoy not being able to pinpoint where we're going to go on stage, it's just nice to know that the cats that are there are with me. It changes all the time and I appreciate that more than anything.
Listen HERE.
---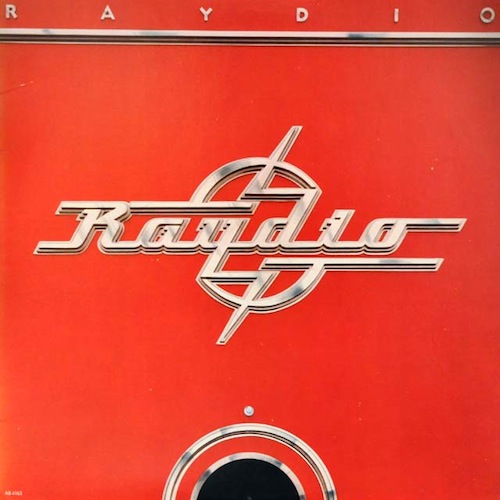 Ray Parker & Raydio
Raydio
Arista, 1978
I also want to say Ray Parker and Raydio. I started listening to Ray Parker a little while ago and I remember picking up the Raydio stuff while hanging around with Erykah [Badu] and with Rashad 'Tumblin Dice' Smith and you know Rashad would hit me the records, he'd always be trying to play me something real quick and he'd cut it off and I'd be like "what was that?". He kinda hit me with Ray Parker's music, more than I already had an understanding of and just kinda fell in love with Ray Parker's music, he does really really great stuff.
Listen HERE.
---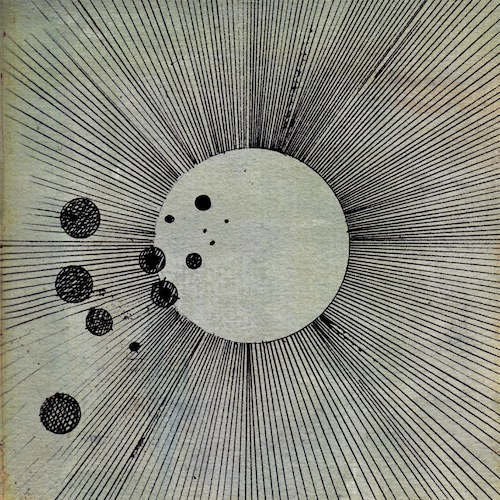 Flying Lotus
Cosmogramma
Warp Records, 2010
Another album would be of course by my good buddy Flying Lotus. I'm always listening to him. It's kind of like a consistent backdrop. I'd be listening to Reset EP, I'd be listening to Cosmogramma, looking back a little bit you know. Cosmogramma was such an interesting experience and for me, it's just about trying to remember the sights and sounds and things that were going on when that was building. Hearing Cosmogramma and hearing "Mmhmmm" and hearing "Dance of the Pseudo Nymph" – the processing behind that was almost the same as for this album. This album is actually a little harder for me to listen to because of the things that have been attached to it, but every once in a while I try to sit down and listen through.
It's an interesting process, all the things that took place. Every time I hear it [Apocalypse] it's like a big mental picture book for me. It was very painful, and still is. There's not a lot I can really say about it. It's just one of those things that you kinda grow from you know.
Listen HERE.
---
Thundercat will be performing live at XOYO on Wednesday 10th July (the show previously scheduled for York Hall on the 13th) where he'll be supported by Throwing Snow and Brainfeeder buddy Lapalux. Click here for more info.
Apocalypse is out now on Brainfeeder and is available fromNinja Tune.