Published on
July 9, 2013
Category
News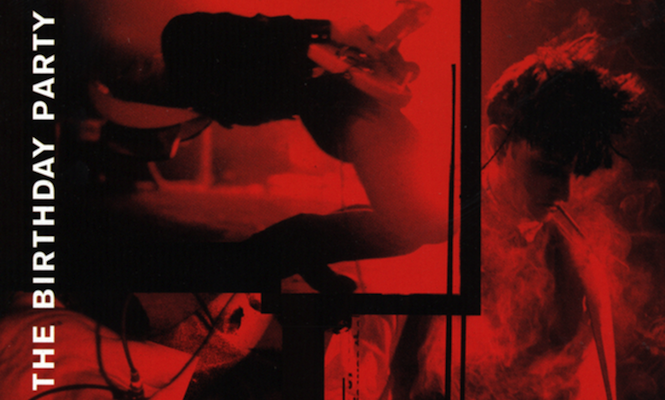 Live release collects material recorded at three shows from the end of the band's turbulent career.
First released in 1999 almost twenty years after it was recorded, The Birthday Party's Live 81-82 remains the only full-length document of the seminal post-punk band's live presence. Moving from their native Australia, The Birthday Party were championed by John Peel in the UK, before diving head-first into West Berlin's post-Bowie punk and industrial scene led by Blixa Bargeld's Einstürzende Neubauten, where they eventually broke up in 1983.
Launching the careers of lead singer Nick Cave, multi-instrumentalist Mick Harvey, and guitarist Rowland S. Howard, the journey is charted on Live 81-82 which collects shows from London in '81, Bremen in '82 and a version of the Stooges' 'Funhouse' with Jim Thirwell aka. Foetus on sax from a date in Athens. Released on the 29th August, Live 81-82 will be available as a gatefold vinyl and CD, with the tracklisting holding true to the original cut. Visit 4ad.com for more info.
Watch The Birthday Party perform "Junkyard" live on German TV below:
SIDE ONE
A1. Junkyard
A2. A Dead Song
A3. The Dim Locator
A4. Zoo-Music-Girl
A5. Nick The Stripper
SIDE TWO
B1. Blast Off!
B2. Release The Bats
B3. Bully Bones
B4. King Ink
B5. (Sometimes) Pleasure Heads Must Burn
SIDE THREE
C1. Big-Jesus-Trash-Can
C2. Dead Joe
C3. The Friend Catcher
C4. 6″ Gold Blade
C5. Hamlet (Pow, Pow, Pow)
SIDE FOUR
D1. She's Hit
D2. Funhouse