Published on
March 10, 2018
Category
Features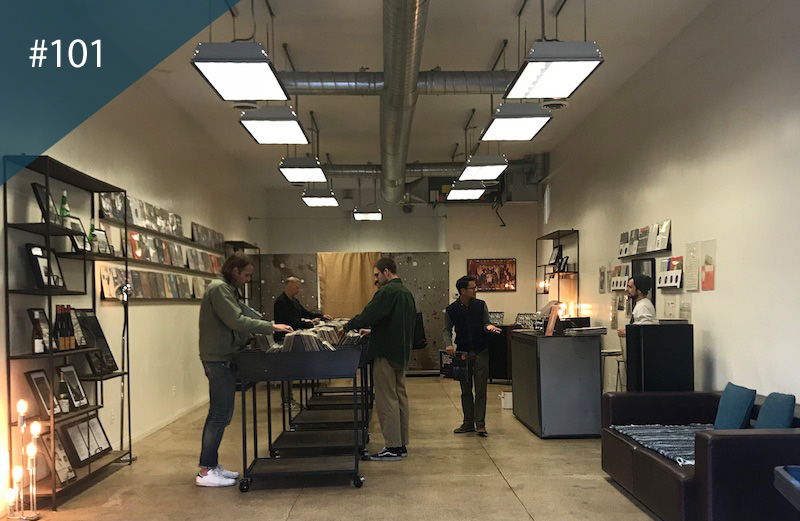 The West Coast hip-hop haven.
Every week, we pick out one must-visit spot from a different city around the world with photos and a little bit of history. Think of it as a kind of 1000 places to see before you die for record shops.
The first locale of the second century on our record shop journey sees us back in LA at the home of Now-Again Records and Madlib Invazion. A worldwide HQ for the crate digging royalty, Rappcats is more than 'just' a record shop.
---
Rappcats
Location: 2537, 5638 York Blvd, Los Angeles, CA 90042
Go for: Tropical gems, and hip-hop's foundational sounds.
What's the story? The Rappcats store and label encapsulates Los Angeles' musical universe. More than just a record shop, Rappcats exists as a sort of a hip-hop anthology, brimming with expertly curated gems from across the world.
Opened in 2005 for the launch of Quasimoto's Rappcats video, it remains fronted by Egon and Madlib as custodians of Madlib Invazion, Now-Again Records and associates.
A spiritual home for the West Coast alternative hip-hop scene, the shop itself is unassuming, standing on a lone corner along York Boulevard. Inside, the fare is minimal – an all killer no filler approach to crate digging that trades stacks of dust covered records for unmissable selections.
More than that, Rappcats hosts the local and worldwide crate digger cognoscenti with pop-up events, like that of Mr Bongo, who launched its recent Arthur Verocai reissue at the store.