Published on
July 8, 2016
Category
Features
A compact guide to the new releases you need from the last six months.
Having surveyed the best of the many vinyl reissues to be given a new lease of life so far in 216, we turn our attention to new music and twenty albums released in the last six months that deserve to be revisited.
And what a tumultuous year it's been so far. Camped in the VF nerve centre late last night a thread that connected many of this year's shortlist was emerging, summed up perhaps most concisely by a line from Radiohead's 'Burn the Witch'. For the artists that have concerned themselves more overtly with "bigger themes" – Anohni, Radiohead, David Bowie, Susanna, Babyfather, Savages and more – that sense of an unfolding "low flying panic attack" is palpable.
While we've sought to strike a balance across the music we cover on VF, the most pertinent records so far this year have either attempted to confront, or become a product of the age. Given the breadth of material out there, we've limited ourselves to full-length albums released on vinyl up to (and including) today, that we believe represent the best and most urgent music of 2016. After all, what's a record collection if not a continually evolving diary of our time?
---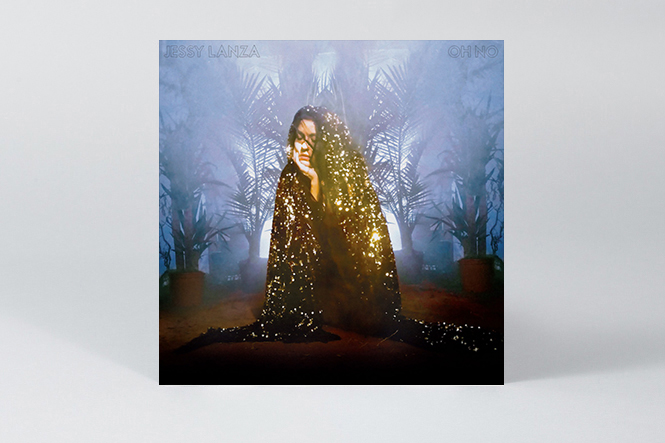 Jessy Lanza
Oh No
(Hyperdub)
Lanza's Yellow Magic Orchestra-inspired Oh Nobrings a refined focus and splashes of colour to her skewed sense of R&B. Borrowing cascading arpeggios, crispy drum machines and breezy songwriting from Japan's electronic golden age, it's replete with crisp vocal production courtesy of Junior Boys' Jeremy Greenspan. It might not shout as loudly but this one's up there with the year's biggest hitting albums. Certainly one of our favourites, and a record that reveals more with every listen.
---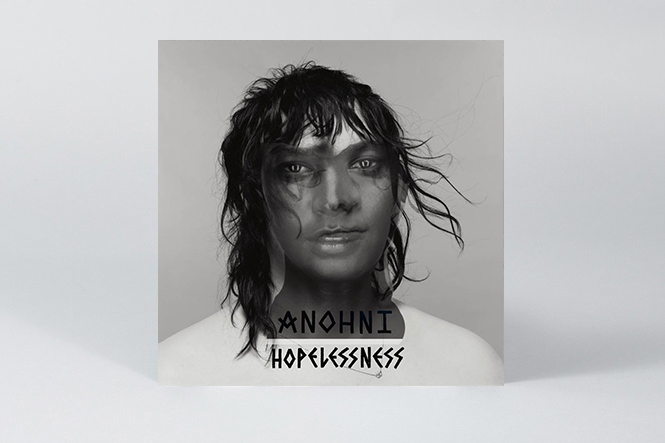 Anohni
Hopelessness
(Secretly Canadian/ Rough Trade)
A protest record in the current times is a prospect that's often shied away from – with legacy, oversimplification and didactic holier-than-thous considered. But Hopelessness is an altogether different beast and one of very few records in recent memory that has avoided the pitfalls and managed to distil the malaise into a vivid and affecting work of art. In a change from Anohni's previously acoustic oriented arrangements, here Hudson Mohawke and Oneohtrix Point Never provide a foundation of slickly produced electronica for her to build these songs of drone warfare, ecocide and surveillance culture around. Flitting between voices, from Afghan child, to devils advocate, to the accuser, to the complicit, all in the midst of some addictive song structures, it makes for a complex, at times difficult listen.
---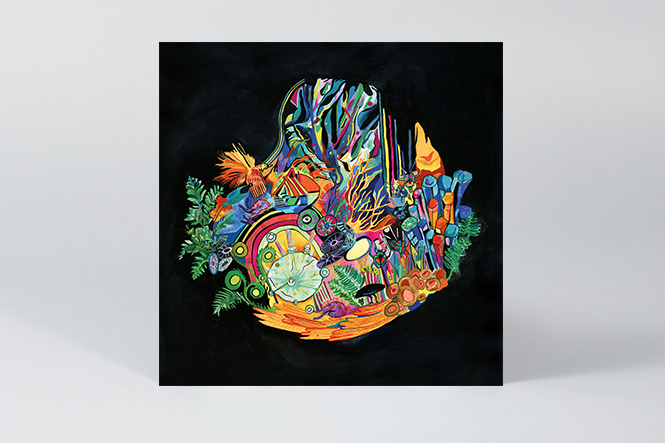 Kaitlyn Aurelia Smith
EARS
(Western Vinyl)
Kaitlyn Aurelia Smith's new LP EARS is a dizzying exposition of virtuoso synthesis with a cinematic vision. Capable of forging the most organic sonic structures from her equipment, EARS blossoms from the off, 'First Flight' reaching upwards with waves of effervescent arpeggios that bloom and resolve as fully formed florets as the track reaches its highest point. While the album isn't always as maximal as this, it is relentlessly imaginative and brims with childlike curiosity, the smallest melodic movements inspected and examined like wild flora. Listen to the record as a whole and it becomes clear those small details reflect the album's larger structures, ducking and weaving between soundscape and song to create a sympathetic vision of the natural world.
---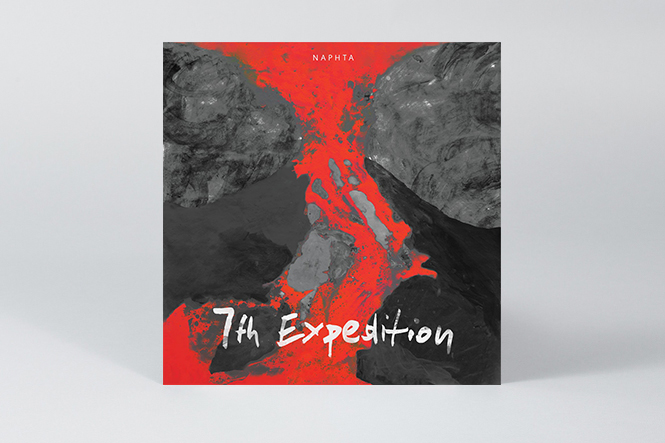 Naphta
7th Expedition
(Transatlantyk)
Polish producer Naphta has produced on of the year's biggest surprises. Much like Ptaki's Prezlot LP on the imprint last year, 7th Expedition is an ear pleasing collection of lithe instrumentation, seductive rhythms and well sourced samples which shifts effortlessly between the sound system and the stereo. But where Ptaki took inspiration from the coastal beauty of the Adriatic to create a set of groovy Balearica, Naphta recycles jazz and afrobeat to arrive at a sound more in keeping with the vibrant Peckham scene.
---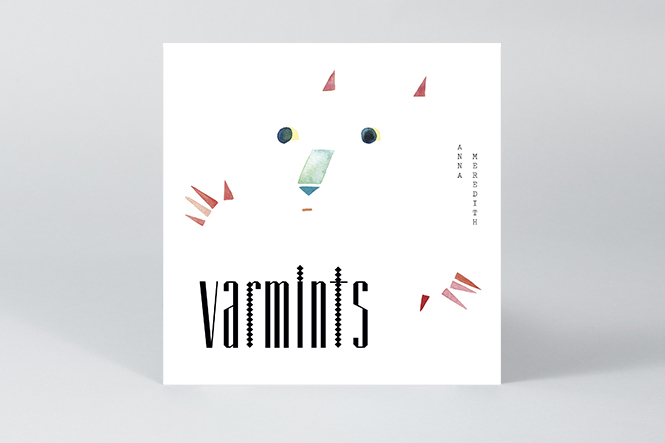 Anna Meredith
Varmints
(Moshi Moshi)
Anna Meredith followed up a brace of EPs released on The Vinyl Factory with a treat of a full-length debut earlier this year. The maximalist fanfare of 'Nautilus' first heard on Black Prince Fury sets the tone for a bold, striking sound, that although grounded in classical and minimalist composition and instrumentation has been released from those stuffy corridors and instead bounds free like some mythical beast gorging itself on the sweet airs of freedom. Defying the kind of categorisation that would end up throwing James Blake, Steve Reich, speed metal, Vangelis, marching bands, Mahavishnu Orchestra and Oneohtrix Point Never into the same unfathomable pot, it suffices to say that Varmints is a singular listening experience, one moment an exhilarating video game soundtrack, another rapt in the deft and reflective string arrangements, finding space to slot in a couple of stomping pop songs along the way.
---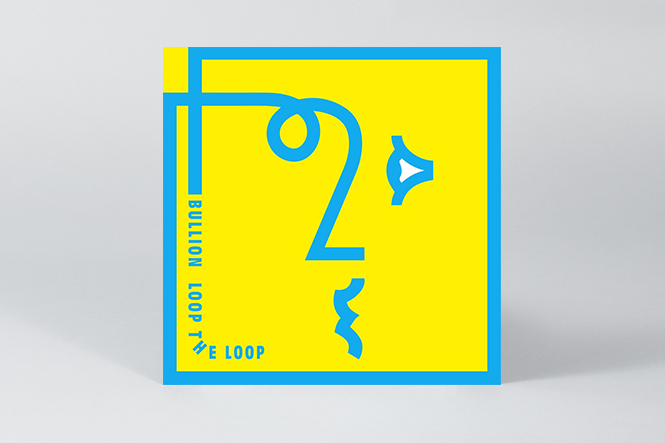 Bullion
Loop The Loop
(DEEK Recordings)
If many albums on this list have grappled with universal themes Nathan Jenkins' debut LP reveals itself in the details. The thirteen tracks collected here shimmer in their own peculiar light, gathering refractions of '80s pop hooks, soaring saxophones, soft-padded percussion and astute observations that are as playful as they are melancholy. Life-affirming miniatures of a parallel universe, 'My Lar', 'Never Is The Change' and 'Speed' exemplify just how varied an album Loop The Loop is, where each piece is guided by a seductive internal logic. The artwork on the gatefold release is similarly on point, and a shining example of an idea executed with unerring clarity.
---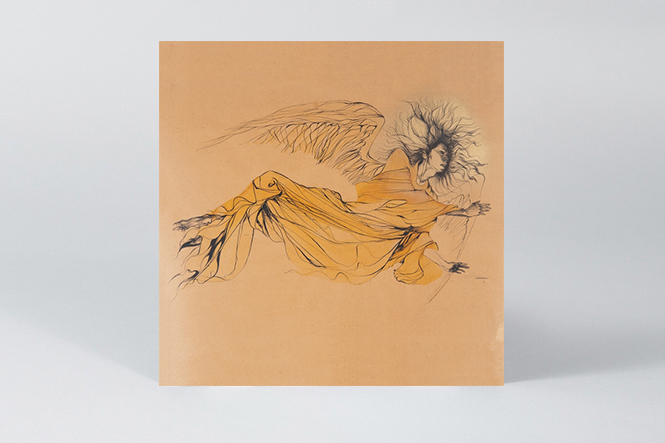 Susanna
Triangle
(Susanna Sonata)
Introducing her recent mix for The Vinyl Factory, Susanna writes that she's "fascinated by the hybrid of the acoustic and electronic world, how acoustic and traditional instruments can be transformed in sound via electronics and how electronic made sounds can have an acoustic quality, rich and with texture." It's an interplay interrogated from all sides (22 sides to be exact) on her new albumTriangle, which hears the Norwegian singer and producer build cathedrals of sound to protect mortal observations on love, loss, and the self. An intensely imaginative, rich and, at times overwhelming experience, Triangle is an opus of sorts (if sometimes a chaotic one), where secular ballads like 'Burning Sea' can coexists with rip-roaring pop tracks like 'Hole'. Although Susanna's use of electronics is inventive and at times powerful, it comes dangerously close to obscuring the transcendent power of her voice, which soars highest when it is untreated.
---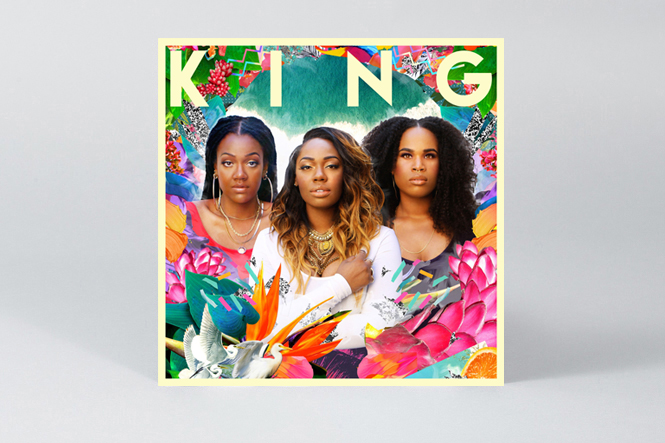 KING
We Are KING
(WEAREKING)
It feels like an age since RnB trio KING first caught out attention on an Erykah Badu mix. Five years later the close harmonies and complex arrangements of The Story are as impressive, proving just how far ahead of the curve these girls were in 2011. Thankfully, 'The Story', 'Supernatural' and 'Hey' are reprised on We Are KING in extended form and remain among the album's strongest moments. Future soul music which has listened to the Thundercats, Badus and Sades out there and come back with something like a compelling utopian vision. And Prince loved it. We dare you not to.
---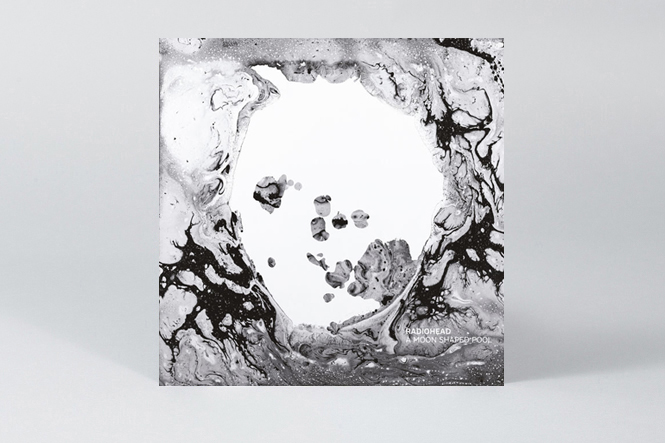 Radiohead
A Moon Shaped Pool
(XL Recordings)
The release of a Radiohead album is always an event, but having explored digital distribution options in the past, Thom Yorke opted to take fans back to the source – the record shops. With that in mind, it's very much an album to own on vinyl, with treats for collectors and fans. Similarly, while the music plays to the band's strengths, doing everything a Radiohead album should, there are enough moments of grandeur (not least on the stunning, ominous 'Burn The Witch') that show Jonny Greenwood's arranging skills have been put to good use. While it may struggle to win over the sceptics, it's remarkable that, over twenty years on, Radiohead are still making albums that add to rather than detract from their peerless catalogue.
---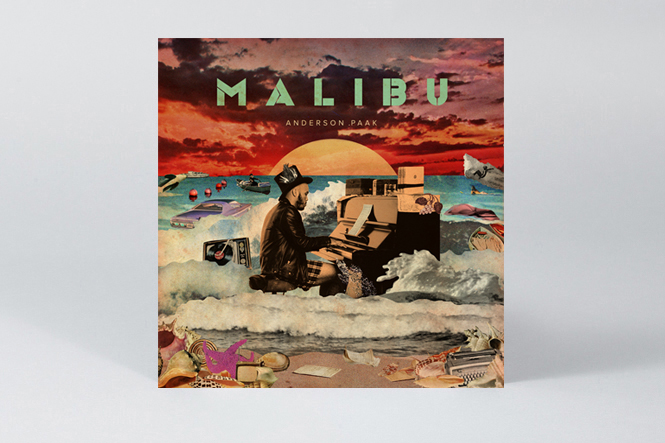 Anderson .Paak
Malibu
(Steel Wool Records / Empire)
It's not all doom and gloom! Anderson .Paak's second LP received an anticipated vinyl release earlier this year, bucking the unfortunate trend that has left the likes of Kanye and Beyoncé off wax. Having collaborated with Kendrick among others, Malibu gives the LA vocalist a deserved moment in the sun, helped out by production from Madlib and Kaytranada (whose own 99.9% narrowly missed out on this list). Tracks like 'Am I Wrong' are up there with the funkiest Outkast recordings, dipping into soulful house, disco and RnB for an album that might just trick you into thinking everything's going to be alright.
---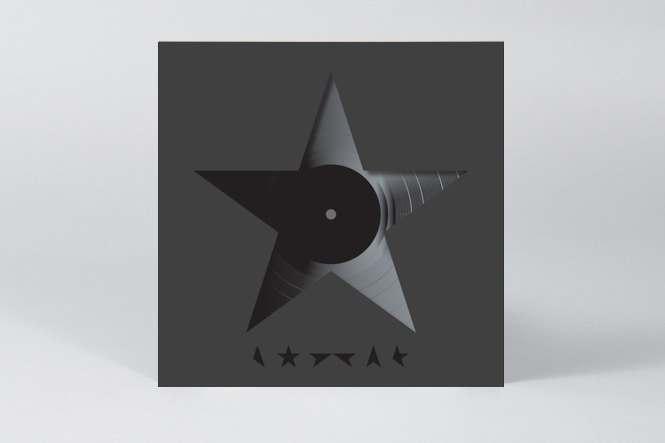 David Bowie
Blackstar
(ISO Records)
Crammed with hidden messages and mysteries, >em>Blackstar was a parting gift from a man standing at the cliff-edge of mortality. As his longtime producer Tony Visconti so acutely put it, Bowie's death "was no different from his life – a work of Art." And whilst it's impossible to separate Blackstar from his death, that this album draws on weird jazz, Kendrick Lamar and Boards of Cananda, should convince you it is one of his most adventurous: an enigmatic and experimental conclusion to a career of otherworldly, gender-bending alter-egos and esoteric symbolism.
---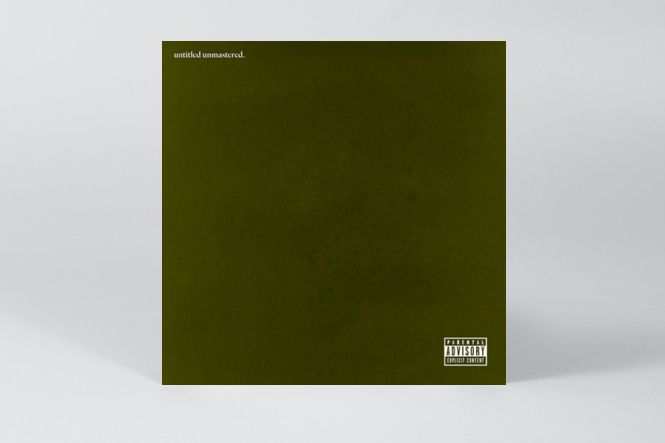 Kendrick Lamar
untitled unmastered.
(Top Dawg Entertainment)
Whilst the concept of a B-Sides or outtakes compilation is hardly novel — Nirvana's Incesticide, The Smiths's Louder Than Bombs, etc – Lamar's appendix to To Pimp A Butterly orbits on another level. As important as the original script, only Kendrick could leave such intentional and aesthetically powerful sketches on the cutting room floor. And where Kanye's Life Of Pablo was endlessly tinkered with on the public noticeboard, Kendrick quietly bundled these extras and surprise-released in March without mastering, artwork or even song titles. Once again contending for hip-hop album of the year, the only disappointing thing about untitled unmastered might be Kendrick's signature on the vinyl.
---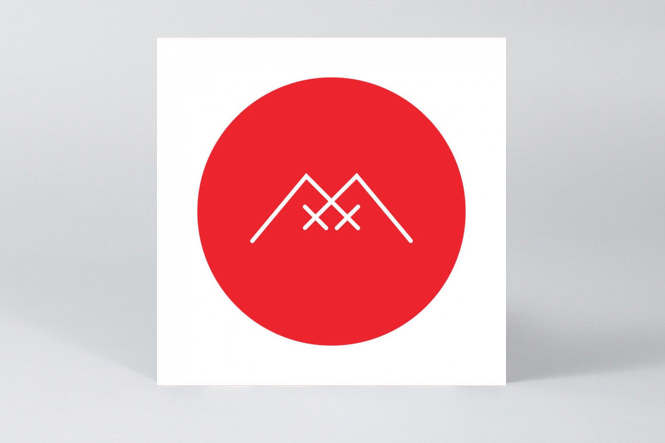 Xiu Xiu
Plays The Music of Twins Peaks
(Polyvinyl / Bella Union)
Like the cult TV show, the music of Xiu Xiu is elusive, dark and dreamy. Perfect then that Jamie Stewart's experimental pop outfit has interpreted Twin Peaks for a new work that feeds off the chaos and trepidation dormant in Angelo Badalamenti's original score. Commissioned by David Lynch himself, the reworking was performed first in Brisbane and then at St John's Sessions in London. If you missed it live, this LP (originally released on Record Store Day '16 but due as a regular release this August) is your chance to hear the band's strongest works in years. Now where are those original Twin Peaks soundtrack reissues we were promised…
---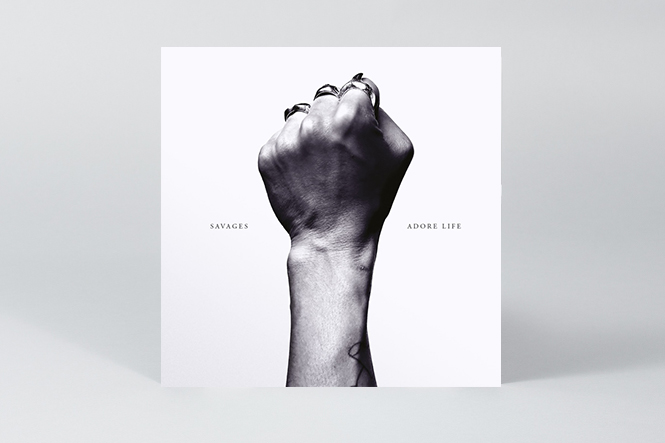 Savages
Adore Life
(Matador)
Savages life-affirming second album is a full throttle assault on the conventional love song – riffling through the complex, destructive but deeply addictive emotion, heightened in every sense by Jehnny Beth's uncompromising delivery. There are murder ballads, reverb-heavy noise tracks and theatrical post-punk that, as with 2013's Silence Yourself, bristle with intensity and rhythmical clarity. If Silence Yourself was a shot in the arm, Adore Life adds a more complex kick. Pure and revitalising.
---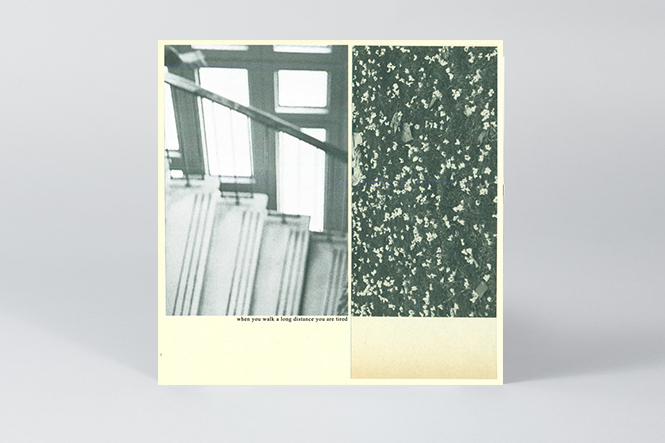 Mothers
When You Walk a Long Distance You Are Tired
(Grand Jury/ Wichita)
This indie-folk-rock four piece from Athens, GA have created a front-to-back gorgeous debut record of howling strings, plumbed piano chords, solemn guitar riffs and one of the year's most unflinching vocal performance from Kristine Leschpe. Her haunting Angel Olsen-ish cries explore the big life questions within an elegant space and covering a staggering amount of emotional ground in just eight tracks. One of the most promising new bands this year, we weren't surprised to see the "coke bottle clear" vinyl LP sell out on Bandcamp as quickly as it appeared.
---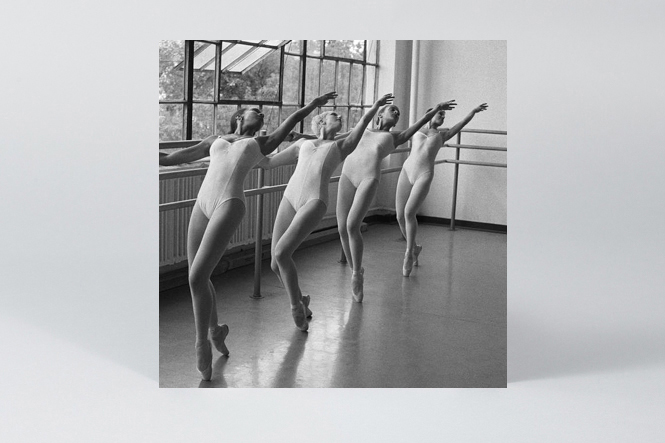 Andy Stott
Too Many Voices
(Modern Love)
Where his previous long player Faith In Strangers revelled in noisy distortion, Stott's fourth album Too Many Voices takes a more tender turn. Operatic vocalist Alison Skidmore once again appears in spectral fits; the growing and sometimes sinister light in Stott's splintered depth charges. Inspired by both the fourth world pop of Yellow Magic Orchestra and grime as well as referencing This Mortal Coil and Dead Can Dance in its melodic makeup, Too Many Voices promised "a vision of the future as was once imagined" and we reckon it delivers.
---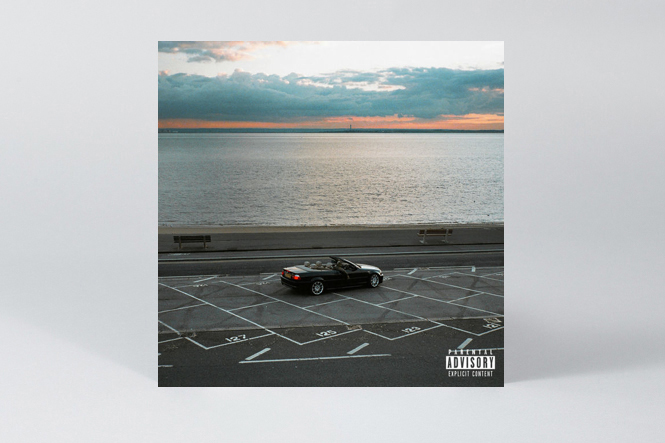 Steven Julien aka Funkineven
Fallen
(Apron Records)
Since 2009, Funkineven has been keeping us entertained with a steady slew of deranged funk and distorted drum trax on 12" for Eglo as well as his own Apron Records. This year, the West-London producer has emerged with his debut full-length and the first release under his name, resulting in a deeply personal expression of the diverse musical strands which make up the man. Taking heaven and hell as his inspiration, Julien packs the first half of the LP with celestial sonics, uplifting house and dexterous jazz fusion before plunging us into the claustrophobic techno of the more sinister second half. Conceptual without being obtuse and deep without losing sight of the dancefloor, Fallen is a giant leap forward for the London producer.
---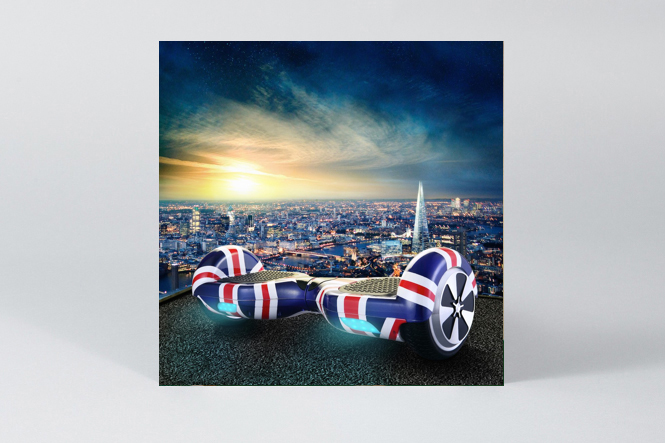 Babyfather
"BBF" Hosted by DJ Escrow
(Hyperdub)
So, besides Dean Blunt, we don't know what the Babyfather lineup actually is (chances are, it's probably just Blunt) and whilst Mica Levi and Arca appear, these tracks are strangely the most uninteresting on the record. Announced on April Fool's Day, it's typical Blunt: there are moments of brilliance, red herrings, audibly painful stretches and several occasions where you wonder if the whole thing is a some kind of obscure prank – notably the line "This makes me proud to be British", which appears on three tracks and is repeated over and over again, and also features on the press release testimonial by Idris Elba. 23 tracks in 50 minutes, BBF might just be the most curious record of the year.
---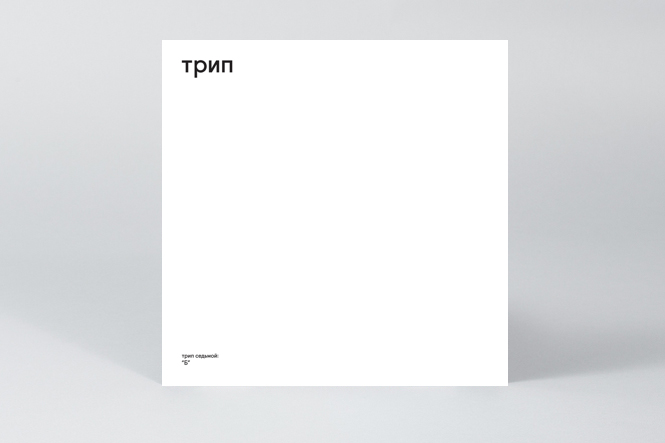 Bjarki
"Б"
(трип)
The first of a triptych of LPs that the the young Icelandic producer will drop on Nina Kraviz's Trip label, Bjarki's "Б" – like many techno long players – feels more like a compilation than a narrative album. But the quality and range found here is exceptional – from murky, big room bangers to the squelchy hypnotic music we've come to expect from Kraviz herself; often powerful, sometimes cinematic and always with a story to tell. We're excited to hear what else is gathering dust on his hard drive.
---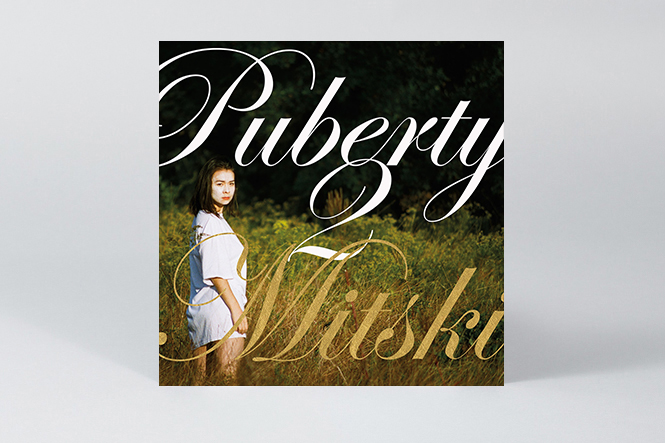 Mitski
Puberty 2
(Dead Oceans)
On her fourth LP, Mitski has created some of the catchiest music we've heard all year; anthemic yet oddball indie rock with discordance and swoon-some songcraft in equal measures. A dissonant album of sharp and confident songs for fans of Angel Olsen and Waxahatchee but way more wild and wonderful than that suggests. It's complicated music that somehow sounds simple and satisfying in the interim.