Published on
December 7, 2015
Category
Features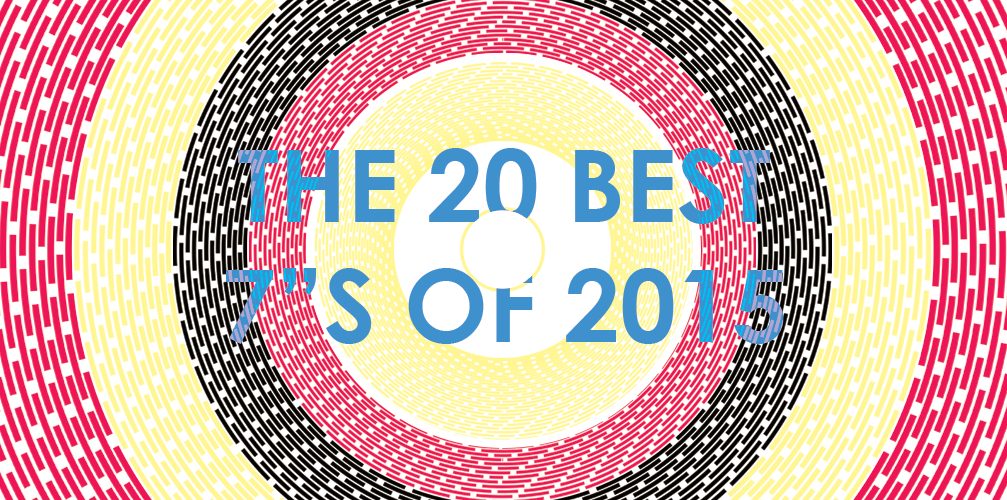 Having rounded up the year's top reissues, record sleeves and collectable items, we turn our attention to new releases on 7".
Rather than bundle new releases of every stripe into one mega top 100 (as in previous years), we've decided this year to give the three predominant vinyl formats their own awards. With record sales continually breaking records, there's sufficient material out there to warrant a list for each. And ultimately 7"s, 12"s and LPs fill different holes.
In the past, where every major single was pressed to 7″, a list of the year's best 45s would have been tantamount to the year's best singles. But with very few of 2015's chart hits making it to 7″, this list has become more about variety. As The Official Vinyl Singles Chart is predictably dominated by reissues, we've opened this up to include the full spectrum – house, techno, disco, dub, folk, classical, experimental, punk and even jungle find a place in this list – to pay homage to the enduring appeal of the 7″.
"With a 7" you know where you stand," wrote Greg Wilson in his recent tribute to vinyl's most portable format. Usually two tracks – the prominent A-side and the oft surprising flip – there's a beautiful symmetry and simplicity to a 45. What follows are the 20 strongest 7″ releases of 2015.
Some housekeeping before we start. Only new music is eligible; vinyl re-releases go in the reissue list. What makes the cut then is judged on a combination of the music itself and the aspects that make a virtue of the 7" format, which include artwork, design and to some extent rarity. With 10"s out in the wild, we've also made space for the odd one here amongst the 7"s. And not limiting ourselves to just two tracks, the 7″ EP is also in.
---
Catch up on all our end of year lists:
The 50 best vinyl LPs of 2015
The 30 best vinyl reissues of 2015
The 20 best 12″s of 2015
The 20 best record sleeves of 2015
The 10 most collectable records of 2015
The year in vinyl tech
The 10 best vinyl soundtracks of 2015
---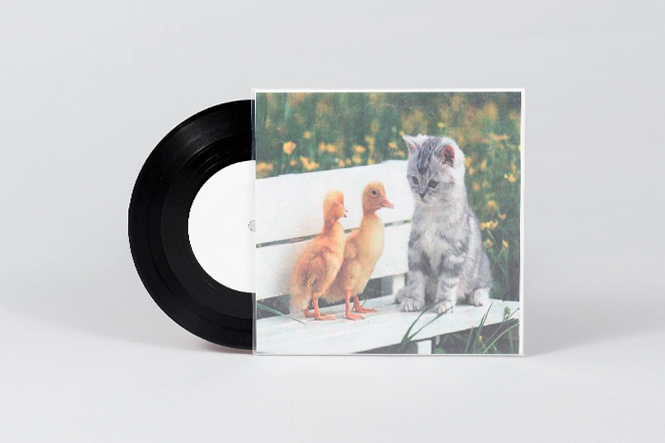 20. Unknown Artist
Disco Duck
(Not on label)
Being as DJs are, generally speaking, an uncoordinated bunch, it's probably a good thing that you don't see many house cuts pressed on the rather diminutive 7" format. The combination of rickety decks, low lighting, excessive intoxication and a pocket sized platter tends to result in train-wrecked mixing and ropey sound quality. It follows then, that any release which manages to overcome these prejudices must be totally brilliant, and the 'Disco Duck' is just that. Two raw and unrelenting disco grooves find themselves filtered and freaked into the psychedelic fringes of the house universe on one of this year's essential DJ weapons. NB: It may be a white label edit rather than a new track per se, but this one was too good to sanction.
---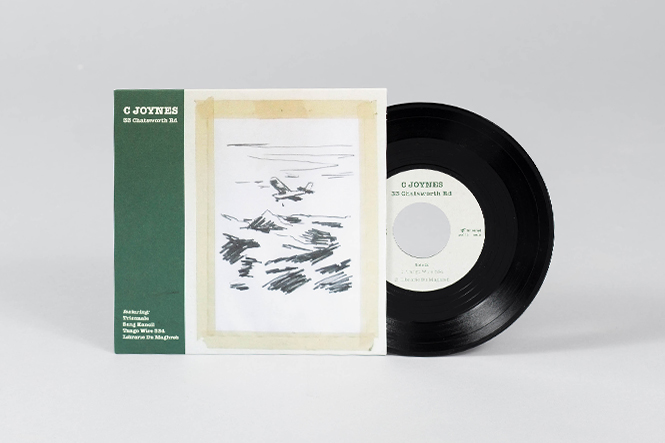 19. C. Joynes
33 Chatsworth Road
(alt.vinyl)
There's been several top-notch alt.vinyl releases this year, from LPs to archival box sets, to 7"s (both flexidisc and regular), and this one from C. Joynes is an under-heard gem. 33 Chatsworth Road or 'The Dentist' has been host to many a fine evening of music, and here it gives title and recording location to one of its main stays. Melding varying acoustic guitar stylings over recent years – from American primitive to Davey Graham-esque folk, here these four tunes flourish out of field recording instrumentals from Africa and South East Asia.
---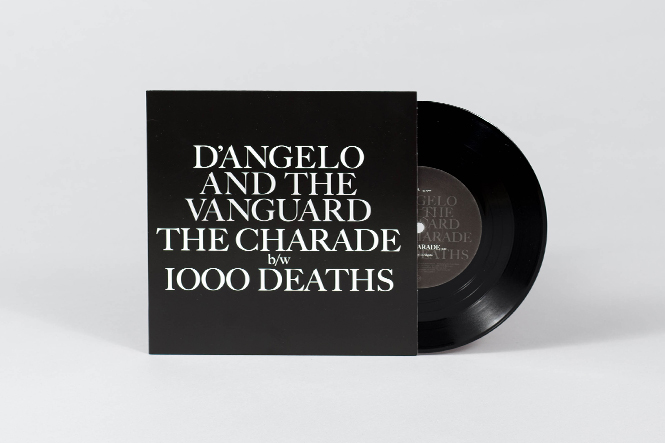 18. D'Angelo
The Charade / 1000 Deaths
(RCA)
Black Messiah may have been released just the wrong side of January for the albums list, but with both the vinyl edition and this 7" dropping in the spring, D scrapes under the wire. Released for Record Store Day, 'The Charade' and '1000 Deaths' bring both the political and musical statements made on the LP into unison. As a protest against police brutality directed at the black community in the United States they are outspoken, and in drawing on the restrained, reverb heavy funk of Stand!-era Sly and the Family Stone for their sonic inspiration, they immediately evoke a period where Civil Rights where much higher on the social agenda.
A release provoked by the murder of Michael Brown In Ferguson in 2014, events of 2015 have kept the message of both 'The Charade' and '1000 Deaths' warm. It's just a shame its message may have been diluted in the Record Store Day rush. Back in Sly's day, a 7" like this would have found a place on every turntable.
---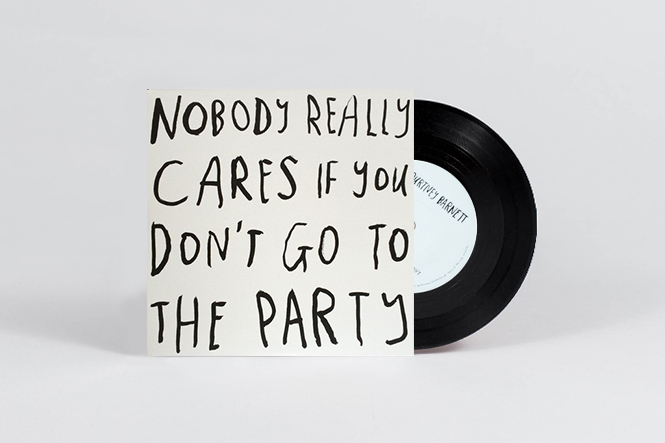 17. Courtney Barnett
Nobody Really Cares If You Don't Go To The Party
(Marathon Artists)
There's no denying 2015 has been Courtney Barnett's year as her Sometime I Sit and Think.. LP seemed to grow and grow simply by word of mouth. It's full to the brim with some of the most on point songs around and this one is no exception. It's got that slacker grunge groove that she does so well with melody and hooks aplenty. Single sided etched 7″ too.
---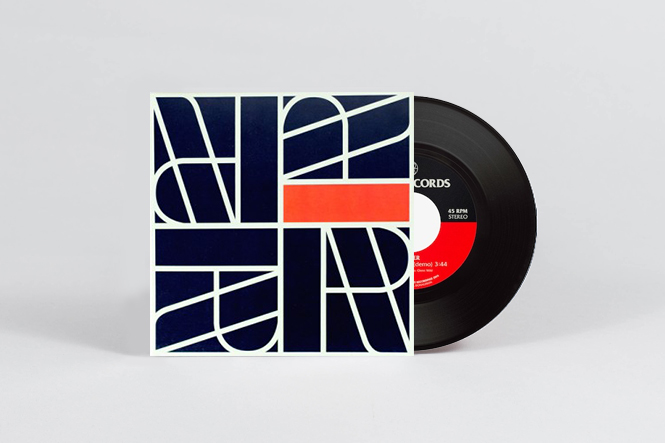 16. Skinny Girl Diet / Puffer / Niqab / Jet Black
RAFT 001
(RAFT Records)
This is what releasing on 7" is all about. The inaugural release for Horrors' frontman Faris and his brother Tarik Badwan's new label RAFT took things back to basics – a four track sampler of London's scuzzy, underground scene featuring four young artists tearing it up in basement clubs around the capital.
Fearless girl band Skinny Girl Diet lead the way here with proper punk attitude on 'Nadine Hurley', while a psych nugget from Niqab, Puffer's dark and deadly 'Life's A Cake' and the mysterious Jet Black complete the varied set.
Presented on double 7" in a lovely little gatefold sleeve, RAFT 001 looks great and sounds utterly uncompromising. We were chuffed to be involved.
---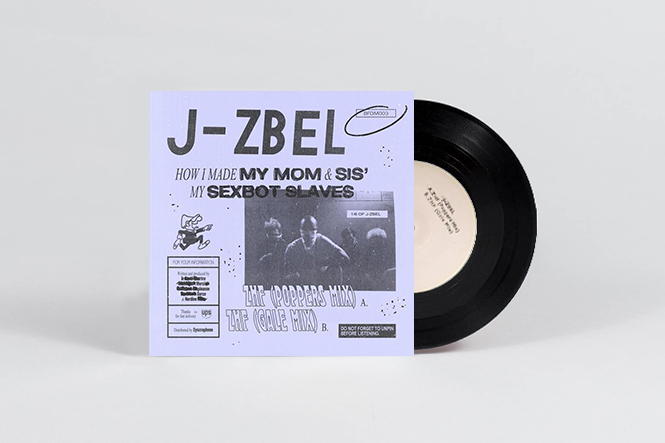 15. J-ZBEL
How I Made My Mom & Sis' My Sexbot Slaves
(Brothers From Different Mothers)
Obviously the title is thoroughly disturbing but this one's freaky from all angles. Who the hell is J-ZBEL? The masked face heads back to '91 for a double dose of acid and poppers. Referencing jungle, techno and breakbeat, rave on 7-inch is practically unheard of especially in 2015. Might explain why it's completely sold out and commanding £40-odd on Discogs. A little birdie tells us a repress is on the way…
---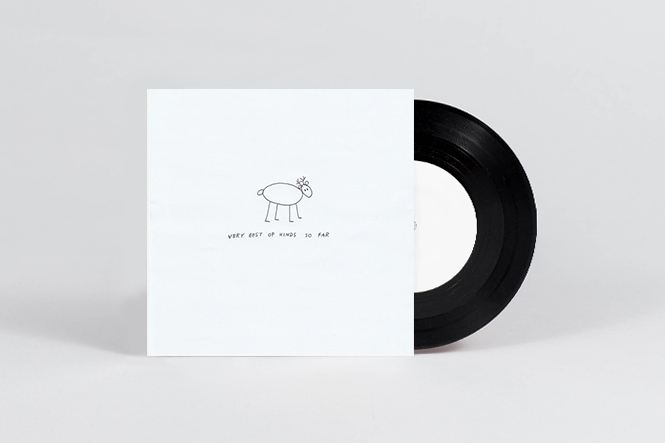 14. Hinds
The Very Best Of Hinds So Far
This all girl outfit straight out of Madrid have been making a noise for some time now for those in the know and this limited 10″ EP brought their three previous sold out singles onto one essential release. Some call it bubblegum pop, some call it garage fuzz but I like to think they sit somewhere in the middle of that and make some of the best god damn music around in 2015. It seems so simple and that's why it works.
---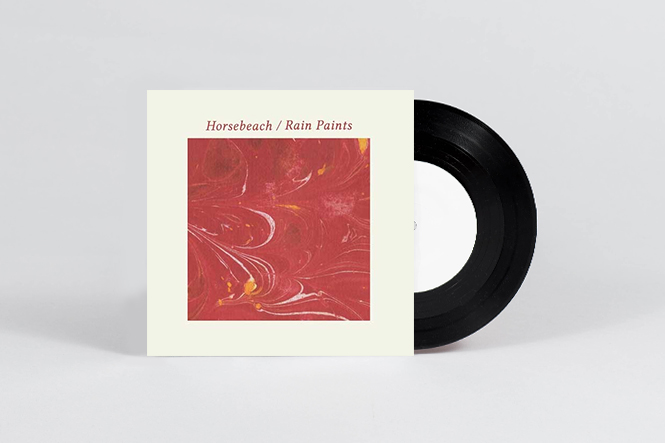 13. Horsebeach / Red Paints
Broken Light / Kill Me With Your Smile
(Alone Together / Bikini Lounge)
This cross-continental collaboration between Britain and Japan's finest indie janglers blossomed and disappeared with the beauty and brevity of the Mayfly this summer, selling out before it had chance to hit the shelves. The unlikely kinship came about when Rain Paints' Yasushi Matsuo contacted Horsebeach maestro Ryan Kennedy in search of a copy of his debut LP and the two began to bond over a mutual love of C86, seminal Japanese indie comp Birth Of The True and Japan's brilliant Miles Apart Records. As bright, breezy and hazy as the beautiful marbled cover, these two drifting dreampop lullabies should soundtrack many a summer to come.
---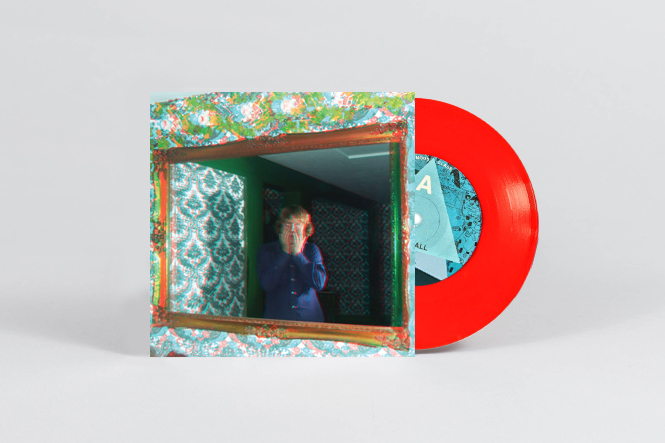 12. Ty Segall
Mr Face EP
(Famous Class)
Dare I say it seems Mr Segall took a bit of a breather this year with only four releases but they were still all totally essential. 'Mr Face' came in the shape of a double 7″ of which one was red and one was blue and if you were extra lucky, a pair of 3d glasses to make the artwork jiggle. It's also got four of his best songs in ages, especially the drum crazy 'Circles' and the wonderfully titled 'Drug Mugger'.
---
11. Fumaça Preta
La Trampa
(Soundway Records)
Alongside their stellar reissues, Soundway have always run a fine trade in global new music, their 7"s often the best way to feel the heat of the punk cumbia and garage rumba destroying dance floors from Medellin to Manchester.
Fumaca Preta's new 7" leads the charge with a demented romp and Venezuean slang opera 'La Trampa', while the flip sees the outfit coast down into third gear to rework a Paolo Begunca track with voodoo rock verve, wielding reverb like machetes, swiping in every direction.
Limited to 150 copies, the 7" is pressed onto marbled vinyl and only dropped a few weeks ago, so be fast and you might still be able to snag a copy.
---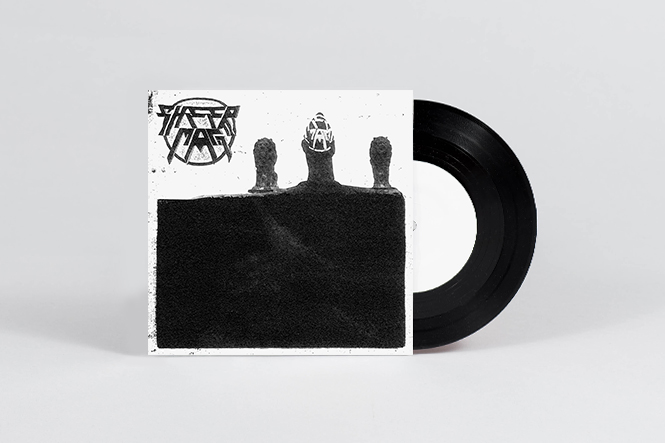 10. Sheer Mag
Sheer Mag II
(Static Shock Records)
Sheer Mag follow up 2014's self-titled EP with another that rocks even harder, pulling apart classic rock motifs with a gnarled, raw power that is resonating way beyond Philly.
In Christina Halladay they have the most awesome front woman, at her best on 'Button Up', which bristles with static soul and reconditions stereotypes with real bite. Attacks on gentrification, gender expectations, and urban injustice run through all four tracks, that fight the good fight at every turn, the scuzzy Motown flair of 'Fan the Flames' rubbing shoulders with a DIY punk aesthetic in compelling fashion.
As we said at the time: "The tunes are simple, the riffs big and the hooks even bigger… The coolest band around no question."
---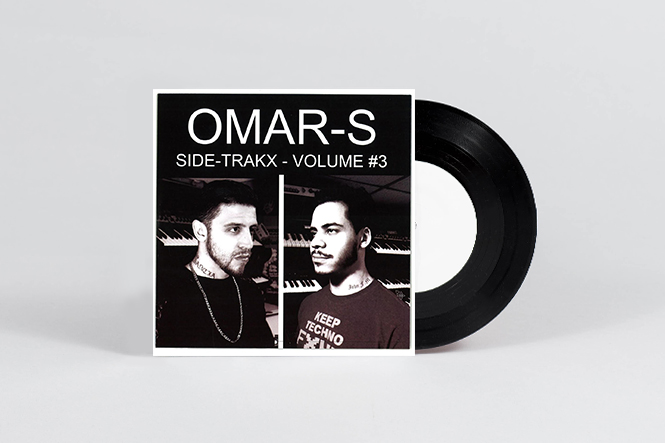 9. Omar S
Side-Trakx Volume #3
(FXHE)
We love an Omar S curveball. And this one's super snaky as the maverick eschews deep house for a blast of ear-worming R&B, Detroit-style, with crunchy and dense hip-hop beats layered over James Garcia's infatuated musings. The 7-inch naughtiness spills over to the B; a slab of intergalactic grooving, back to house, but still a detour with fogged-out vocals and a thinly sliced rhythm section.
---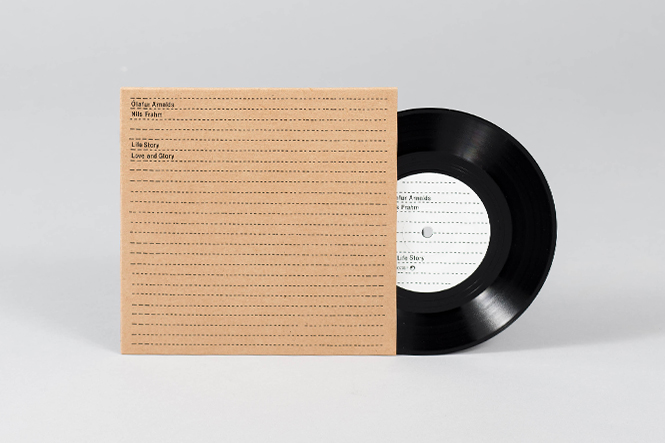 8. Ólafur Arnalds & Nils Frahm
Life Story / Love And Glory
(Erased Tapes Records)
A natural coming together of two of Erased Tapes' most prominent and prolific artists, Ólafur Arnalds and Nils Frahm released a number of collaborative singles this year, but while 'Loon' and 'Stare' have their own charms, we've gone for 'Life Story' / 'Love Glory' as quintessential of the pair's work.
Splitting their time between Reykjavik and Berlin, this two tracker was recorded live on two pianos in the most improvised fashion. Incidental sounds picked up at the start of 'Life Story' are kept in, creating a sense of nostalgia that drifts dreamily across both pieces, like the score to a piece of independent German cinema, all duffel coats, autumn streets and heartbreak.
Pressed on limited 7", a curious and attractive format in itself for a piece of modern classical improvisation, Erased Tapes have seen to it that their flagship acts are well looked after.
---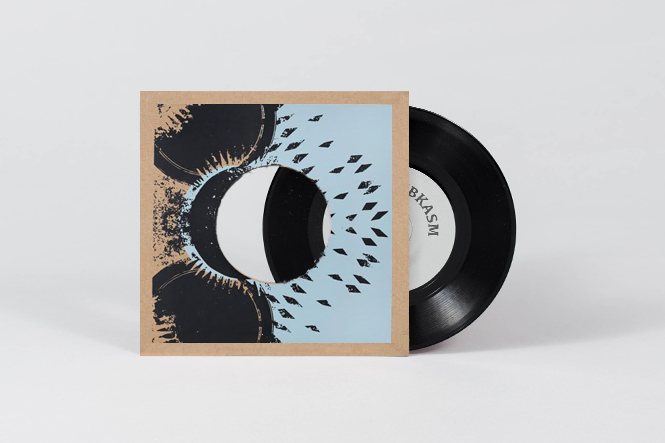 7. Dubkasm
My Music / Crowned In Dub
(ZamZam Sounds)
Reggae's most faithful sound carrier, this list would be incomplete without a dub 45. A-Side 'My Music (Version)' rocks hard with a fully-charged riddim and heavy piano riffs. But the real weapon is tucked away on the flip with 'Crowned In Dub', a stripped back version of 2014's 'Never Let I Down'. It's straight fiyah with unforgettable alloy rim shots and a knockout baseline that rolls out in cavernous roots space. Limited to 700 copies, no digital, no repress, and unusually strong artwork, this might just be dub 7" of the year.
---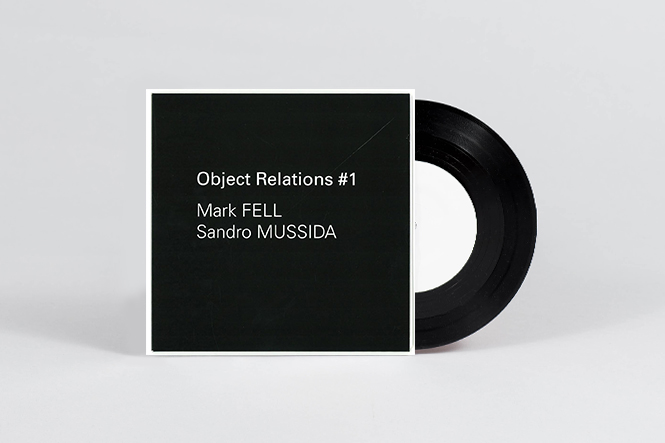 6. Mark Fell & Sandro Mussida
Object Relations #1
(Object Relations)
Arriving right at the opening of the year Object Relations #1 is a worthy electro-acoustic oddity for any 7" collection, and a fine way to start this series from label curator/ Linn drum mastermind Mark Fell. Aiming to bring artists of seemingly disparate practices together for collaboration, here Fell got the series' conceptual ball well and truly rolling with cellist Sandro Mussida, as shifting time signatures and delay matrixes propel and collide with dissonant bowing and extended technique. Roll on #2.
---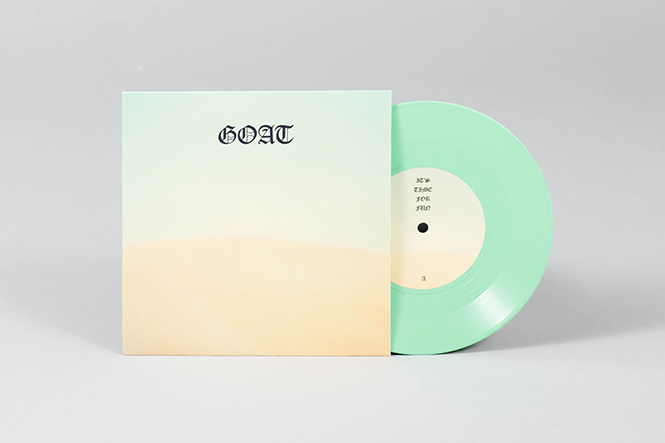 5. Goat
It's Time For Fun
(Rocket Recordings)
If Fela Kuti hooked up with Can for an ayahuasca ritual in Swedish hinterland, the shamanic initiation ceremony would surely be lead by masked minstrels Goat. Following 2014's outernational Commune, the band sneaked out this limited 7" in autumn this year. It might be compact but it does the psychonautic job in little over eight minutes flat. Raw as ever, the A-side shares some of that downtown grit, a restrained, hypnotic groove for covering yourself in glitter and feathers and wigging out in a field. 'Relax' as the dreamy, Saharan antidote on the flip.
---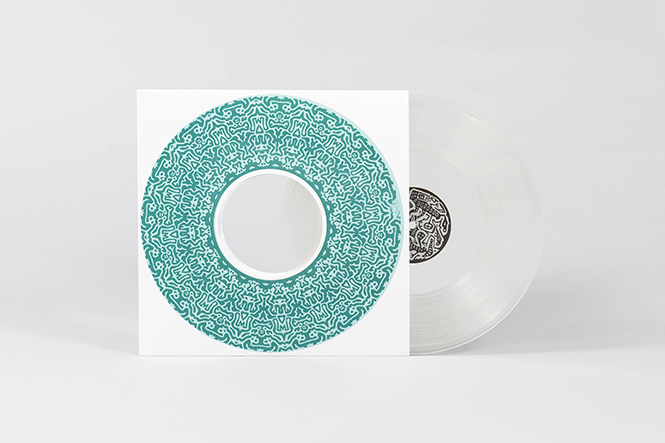 4. LNRDCROY
Unthank 8
(Unthank)
Dovetailing parent Firecracker, the Unthank galaxy shoots out intricately designed 10" emissions. Sole 2015 release, 008, is especially irresistible, with a limited 30 copy only edition featuring screen-printed inner sleeves, 78rpm style labels and two colour metallic outers. The grooves are fine also with LNRDCROY rolling out a triplet of thick, atmospheric and rhythmic orbits for his first ever solo EP. Strong ties between LNRDCROY and House Of Traps – with Firecracker also bringing his Much Less Normal album on to vinyl for the first time earlier this year.
---
3. Sound Voyage
Super Molam / Golden Garuda
(Free Soul Inc.)
One of those under the radar gems that could so easily go unnoticed, this is one of the freshest 7"s we've heard all year, and an example of the global reissue boom filtering through to inform some really exciting new music. Sound Voyage are Niko Schabel and Tom Wieland, a future jazz project with a Kraut-ish sensibility that draws on Thai Molam for inspiration, while nodding to the pioneering '60s world jazz of German Joachim-Ernst Berendt to recast traditional rhythms in a modern context.
'Golden Garuda' is the one to track down, a heady instrumental that finds its own spot somewhere between Jon Hassell, Manuel Göttsching, Kraftwerk and Henrik Schwarz. A hand-stamped, limited 7" to boot. Hard to categorise, easy to love. Essential.
---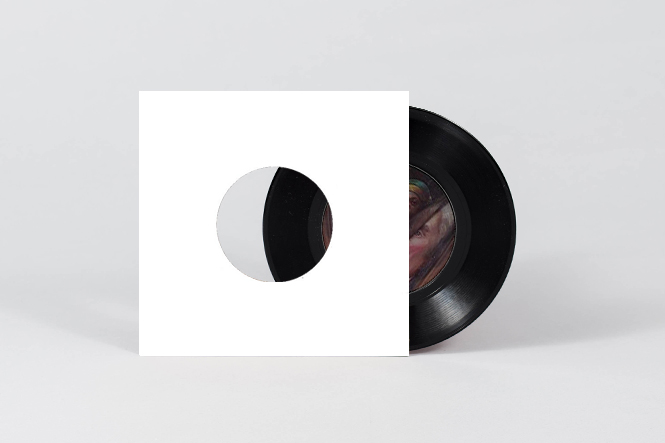 2. Kai Alcé
Amerika / Black Rhapsody
(Sounds Familiar)
A seriously sought after 7" from NDATL Muzik boss Kai Alcé that sold out everywhere in a blink, this is about as deep as it gets. We first heard it nestled within GE-OLOGY's vinyl mix earlier this year and have attempted to track it down ever since.
'Amerika' is the one here, a potent, soulful house cut that bubbles with social satire, the refrain 'the land of the free, the America' playing over a nervous, fidgety riff, that could explode at any moment.
On the flip, 'Black Rhapsody' is a reclamation of afro-American identity in the Theo Parrish tradition. An intelligent, powerful 7″.
---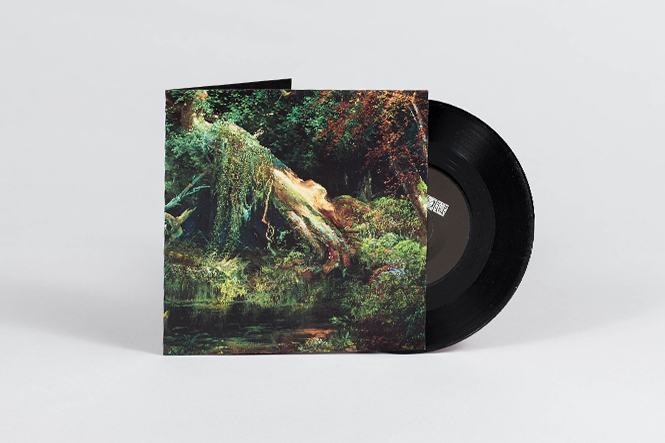 1. Elysia Crampton
Moth / Lake
(Boomkat Editions)
It's been a vintage year for Virginian newcomer Elysia Crampton. Following 2014's thoroughly mind-bending The Light That You Gave Me To See You, the artist formerly known as E+E released her debut album American Drift on FaltyDL's Blueberry Records along with a string of stunning 7"s.
Much of her work gorges on the overwhelming infobesity of the digital age; using fragments of pop, rich textures, chopped-up R&B and sound effects to build cacophonous, intertextual collages that leave you feeling a bit like your Outlook's just been bombed with spam.
But there are no Lil Jon snippets or violent SFX samples here, as the artist breaks from her highly influential style to record two entirely original compositions on 45. Painting with a vaporous sound palette, 'Moth' wraps hallucinatory synths around Money Allah's hypnotic spoken word; while 'Lake' is awash with synthetic rainforest timbre, drawing on the Bolivian Saya – a dance style with roots back to the early days of slavery in South America.
Marking the first chapter of her Shenandoah series, "a concept work that explores Virginian American history and brownness beyond culture, as geology – as mud, dirt, and mineral,", file this single next to TCF and The Haxan Cloak. 300 copies only and wrap-around artwork, it's a magnificent release that makes virtue of all seven inches. And if you're itching for more, Total Statis dropped a triplet of her previously digital-only triumphs across another 7" this year.
---
Illustration by Hector Plimmer
Photography by Michael Wilkin