Published on
December 9, 2015
Category
Features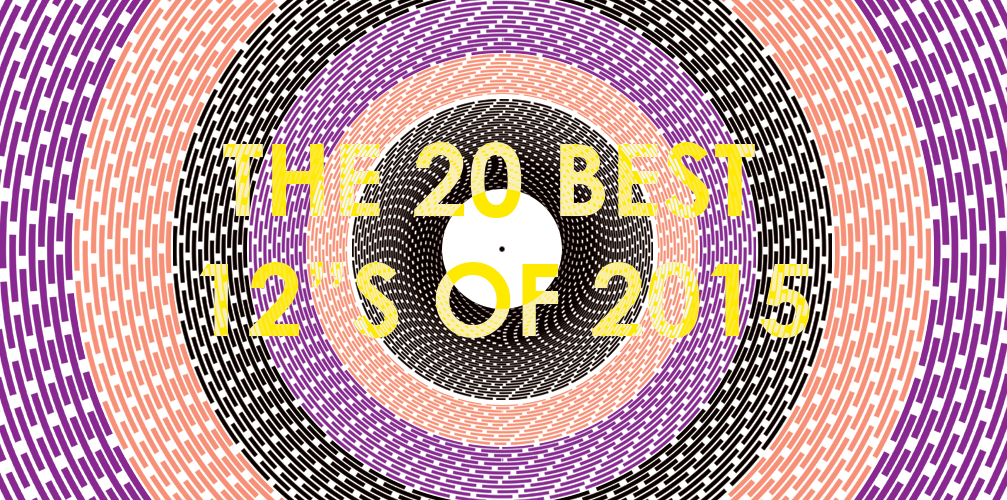 Following the modest 7-inch, it's time to see what big little brother 12" has to offer.
Being the all-devouring record fiends that we are, our end of year review covers vinyl from every angle: reissues, collectables, artwork and new releases. In the past we've evaluated all types of new music within one grand list, but with vinyl sales continually peaking, it makes increasing sense to judge and celebrate new material by format – because ultimately, 7"s, 12"s and LPs are different beasts.
The dawn of 12" back in the '70s heralded a new era for DJs, previously constrained by short run times on 7-inch. With its wider groove space, engineers could cut louder levels on the disc, in turning offering wider dynamic range especially in the lethal bass regions. It quickly become the format of choice, as popular with dancehall DJs playing Jamaican sound systems as it was with Larry Levan spinning Tom Moulton mixes at the temple of Paradise Garage. It's no wonder that many DJs refused to give up on the 12-inch even during vinyl's darkest days.
Today, the 12-inch market is stronger than ever, and while this list is inevitably dominated by dance music, we've opened up the format to all genres. Alongside techno, balearic, IDM and grime, we've found homes for folk, modern soul, R&B, and even jazz records in this list – proof of the format's timeless appeal.
A few ground rules: only new releases count (re-releases go in the reissues list) and, not limiting ourselves to singles, full EPs get a look in too.
---
Catch up on all our end of year lists:
The 50 best vinyl LPs of 2015
The 30 best vinyl reissues of 2015
The 20 best 7″s of 2015
The 20 best record sleeves of 2015
The 10 most collectable records of 2015
The Year in vinyl tech
The 10 best vinyl soundtracks of 2015
---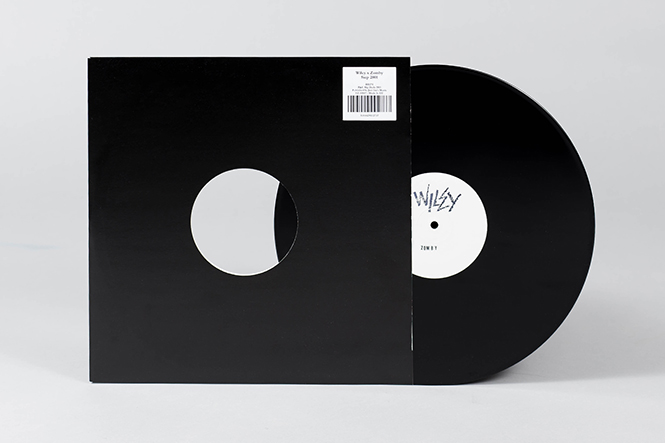 20. Wiley x Zomby
Step 2001
(Big Dada)
Two generations of eski, one single-sided slab of 12". It's perhaps surprising that the pair haven't linked on a release prior to 2015. Zomby grew up listening to Wiley's eski beats, which use the Korg Triton's gliding squares preset and EMU percussion clicks to create a hollow and bouncy ice-cold sound (hence the name).
Fitting then that he gives Wiley's much-loved lyrical avalanche 'Step 20' an update with a biting sharp OG grime beat that steps the template up a pace or two. Given that the white label 12" was grime's greatest currency back in the '00s, this release harks back to those days without sliding into pastiche.
---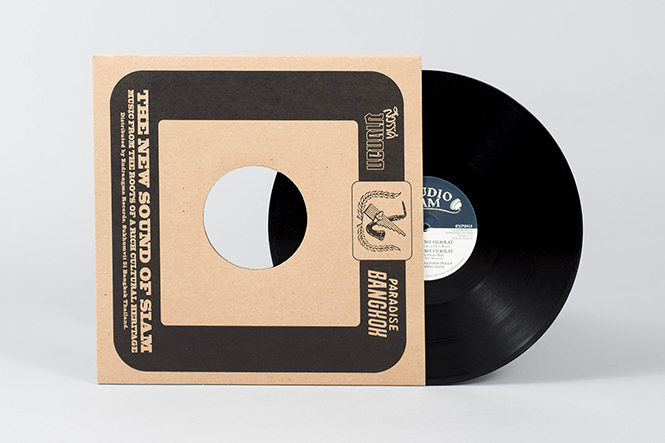 19. The Paradise Bangkok Molam International Band
The New Sound Of Siam (Rabih Beaini & Manasseh remixes)
(Paradise Bangkok)
Like Soundway, who we featured in our 7"s list, Paradise Bangkok have built their reputation on reissues, and like Soundway, they are now beginning to bring their knowledge of South Asian music to bare to craft new and unique international sounds. The New Sound Of Siam is representative both of where the label is right now and how our expanded knowledge of intricate musical sub-cultures from around the world is now front and centre on our dance floors.
With their house band The Paradise Bangkok Molam International laying the ground work, Nick Manasseh reworks 'Kwang Noi Cholay' into a Dinosaur-L-goes-dub disco banger on the a-side before Rabih Beaini (Morphosis) pulls 'Sao Sakit Mae' into a shimmering, atmospheric house track that builds with subtle force, awash with trance-like Thai violins and lush Balearic percussion.
More reissues doesn't have to mean less new music. It can only enrich our experience, as it has done so brilliantly here.
---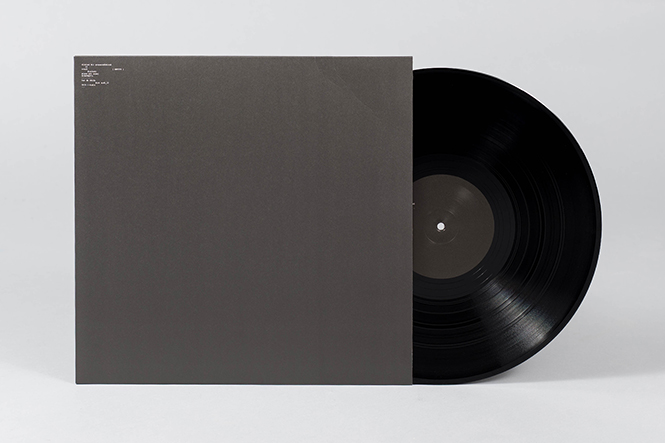 18. Aphex Twin
Computer Controlled Acoustic Instruments pt 2
(Warp Records)
Given that last year's Syro was cited as only a fifth of the unreleased works Aphex Twin has recorded over the past 10 years, it didn't come as too much of a surprise that only a few months later at the start of 2015 this EP showed up.
Dipping into Richard D. James vast pool of ideas, it was of no similar surprise, that it's an altogether different beast to Syro – here James' computers are controlling all manner of acoustic instruments and robotics for some tracks that are much more mechanical and dissonant than most contemporary ideas of computer control would have it.
That's not to say there's a nice piano etude or drum break to be found, flitting from one idea to another under the conceptual banner, there's a lot of ground covered in this one.
---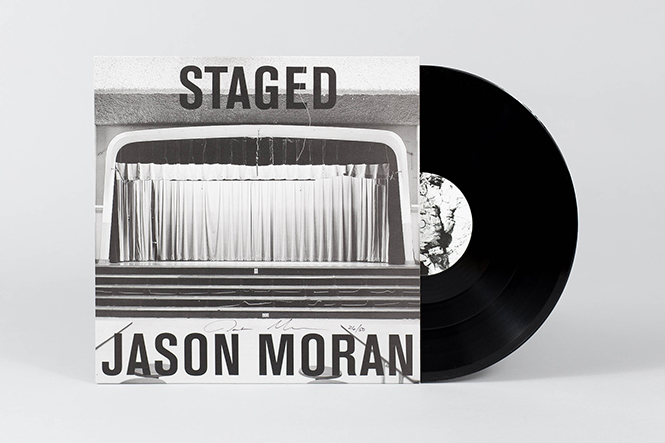 17. Jason Moran
Staged
(The Vinyl Factory)
Jazz is a genre that, as far as vinyl is concerned, revels in its past. The hip hop/electronic crossover of Robert Glasper or Kamasi Washington aside, not much challenging contemporary jazz ever makes it to vinyl, let alone as a 12" single. As such, despite our involvement in the project, Moran's Staged was impossible to ignore.
Draw a line through the genre's great pianists, from Duke Ellington to Monk to Herbie Hancock and you will eventually arrive at Jason Moran. Exploring the social and political resonance of New York's great jazz clubs and the genre's roots in the work songs of the blues, the pianist and artist exhibited Staged at the Venice Biennale this year, releasing a three track 12" of solo piano compositions in the process.
While each track adds integral brush strokes to the expressive picture, the flagship composition is 'He Cares', which swells towards denouement from amid the chopped samples of chain gang cries, before resolving in a gospel blues refrain. On the flip, 'Sharp Works' is a study in intensity before the EP concludes with 'All Hammers And Chains', Moran working the piano aggressively to evoke the salve tools of its title.
---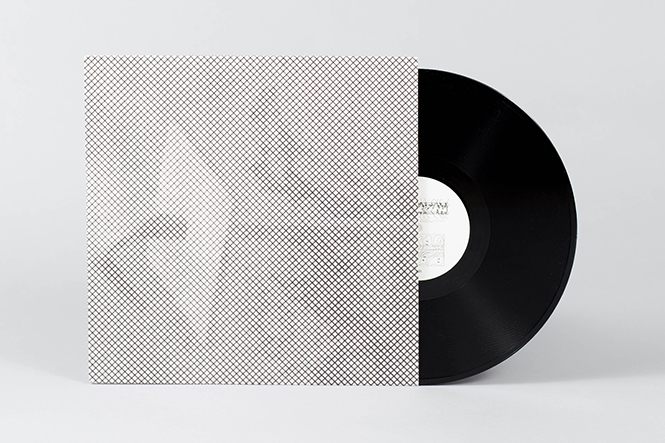 16. Don't DJ
Hexentrix
(Berceuse Heroique)
What has been a choppy year for the label on social media has been trumped by real consistency in the record shops, with Don't DJ's Hexentrix leading from the front as one of the deepest, weirdest, most compelling techno 12"s we heard this year.
A transcendental twelve minute trip of dance floor minimalism, Florian Meyer dips away from the label's technoise fare, favouring a full frequency fusion of Reich-in-Africa rhythms and surging bass that is perfect for dreaming or dancing. Jordan (GCZ) takes things in to even more primitive territory with a keen remix on the flip, rounding off a complete, concise 12" with stunningly detailed artwork to boot.
---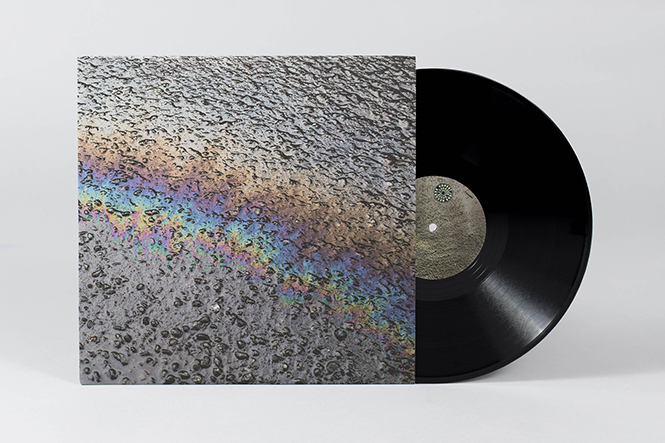 15. Laurel Halo
In Situ
(Honest Jon's)
On the cusp between EP and LP, the eight tracks of Laurel Halo's 'In Situ' were impossible to ignore. A sophisticated series of techno experiments and warped dance floor machinations, Halo manipulates afro-influenced rhythms and swells of synthetic emotion that nod to Honest Jon's last great techno album, Actress' Splazsh.
There's so much going on here, you'd be forgiven for not reducing 'In Situ' to simply techno, drawing on free jazz, the sensibility (if not the acoustics) of field recordings and improvised, cosmic psychedelia. What a strong year for a label that this is the lower of its two entries into this list.
---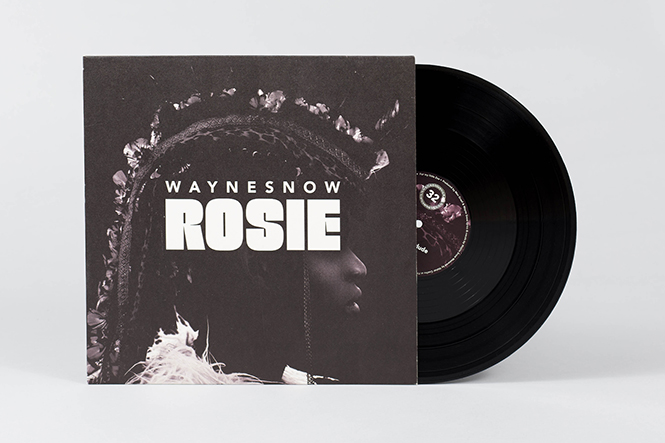 14. Wayne Snow
Rosie
(Tartelet Records)
If virtuosic, off-kilter electronic music is your thing, get to know Tartelet Records. Having introduced the world to Brandt Brauer Frick, Kenton Slash Demon and Max Graef, the Danish label continues to catch our ears in 2015. Glenn Astro's debut album deserves a mention, as does Nu Guinea's 'World' EP too, but the one for us is Wayne Snow's sophomore EP.
With wonky, warbling Max Graef production, Snow's falsetto vocals tread a careful tightrope between soulful and rugged, resulting in three tracks that sound like Barry White, D'Angelo and Theo Parrish just jumped in the studio. Remixes of 'Rosie' by Nu Guinea and Hubert Daviz on the flip, this package is a genre-hopping bomb!
---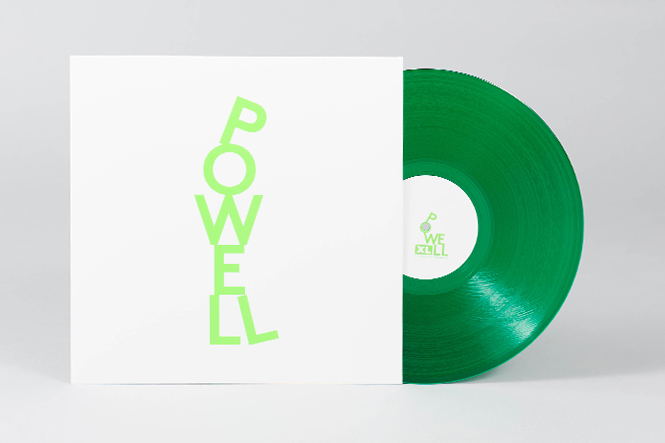 13. Powell
Insomniac
(XL Recordings)
Did any track this year get as much coverage as Powell's 'Insomniac'? From the original letter to Albini to his response via that billboard and the amazing fit-inducing video this got everyone talking. It's almost like the track got forgotten which just by itself is a monster. With it's buzz saw bass and see saw rhythm it was total Powell and should just how unique and special his music making is.
---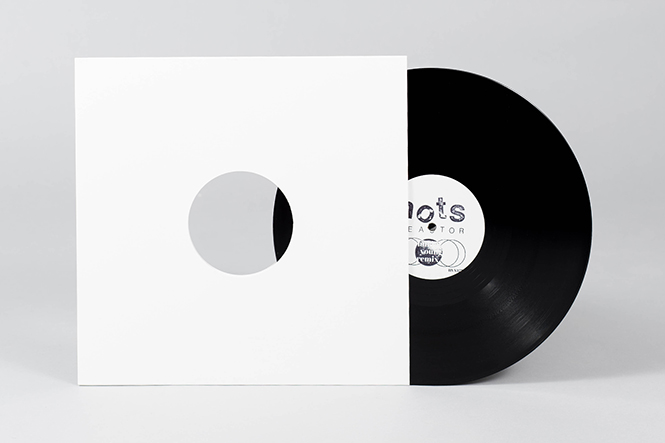 12. Nots
Reactor (Mikey Young remix)
(Heavenly Recordings)
After licensing this all-girl post punk's debut from Goner Records, Heavenly created a match made in heaven by getting Total Control's Mikey Young to turn the track 'Reactor' into something quite different altogether.
By slowing it all down, building an instrumental track that wouldn't have been out of place on The Beastie Boys' Ill Communication and laying the girl's vocals back over the top the finished product came on like a modern day Slits. Amazing mix. Pretty limited too.
---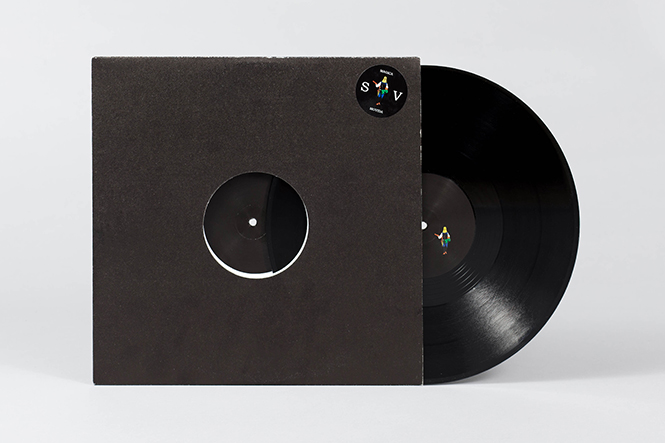 11. Stump Valley
Magica Movida
(No 'Label')
After a trio of essential releases for Off Minor, Uzuria and Rush Hour, Stump Valley returned to the Dutch imprint with this essential double pack tribute to under appreciated cosmic pioneer DJ Peppe.
Harnessing the percussive, psychedelic style of the understated Italian, S.V. fired up the hardware and unleashed a sublime six tracker, incorporating wall shaking proto-house, head-spinning tribal drum tracks, future primitive funk and slanked out, wrong speed madness, complete with new wave drums and detuned sax.
Enhanced by an analogue mix from Nu Guinea, this EP expertly married both the retro and futuristic into a unique hit of tripped out magic for the new school freaks.
---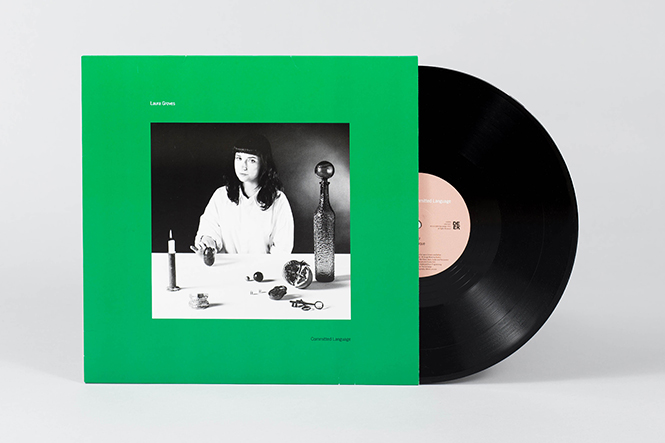 10. Laura Groves
Committed Language
(Deek Recordings)
It's 'pop not slop'; so says Bullion of his label Deek recordings, which, through a carefully selected handful of impeccable 12"s (check out Thool's debut too) this year continued its quiet rise to being one of the most exciting young labels around.
Last year we charted Nautic's Navy Blue in our end of year list in large part due to the tactile interplay between Laura Groves' Kate Bush-meets-Linda Thompson vocals and Bullion's sumptuous production. It's a relationship which has flowered on 'Committed Language'.
As we said in our mid-term review: Another flawless four-track of balearic-inclined pop music, 'Committed Language' has an addictive, chimerical quality where every track helps to induce a kind of soft-centred dream-state. The EP ends with the gorgeous, revelatory 'Mystique', where Groves' cushioned harmonies seem to evaporate completely.
Laura Groves may be a debut album away from being on everyone's radar, but until then, we recommend you enjoy this EP as your own little secret.
---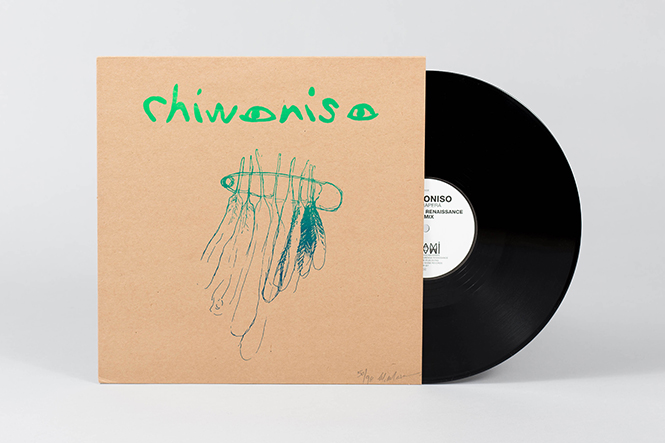 9. Chiwoniso
Zvichapera
(Nyami Nyami)
Passing away whilst at the peak of her career, Chiwoniso Maraire's truly inspired and unique voice for the mbira is much missed, and this 12" presented us with her final recording- a stripped-down and moving version of Thomas Mapfumo's Zvichapera.
Clearly a labor of love in its production and as the inaugural release for French imprint Nyami Nyami, the 350 copies flew out the gates (see our most collectable records of 2015 list as well). From the lead track to the silk screened artwork, and B-side remix from her brother Tendai Marare (one half of Shabazz Palaces), everything about this one makes for a fitting and beautiful testament to Maraire's legacy, and one of this year's most memorable 12" releases.
---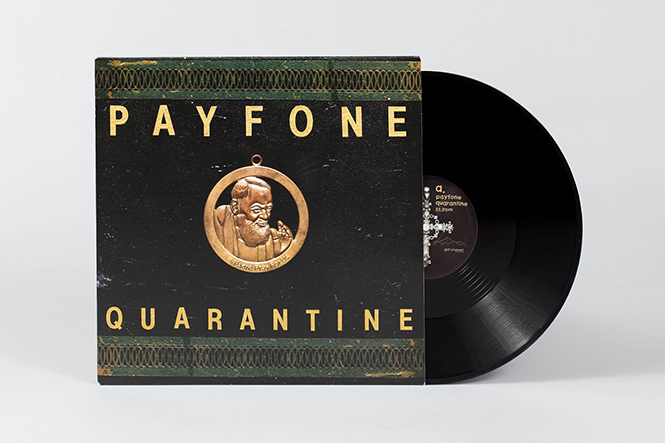 8. Payfone
Quarantine
(Golf Channel Recordings)
Yet another peerless year of 12"s from NYC imprint Golf Channel. From the bossa nova-infused sounds of Cherry Garcia to The Loose Control's industrial thrash to the ancestral boogie of Africaine 808, if you picked up any one of their ten releases in 2015 you've done your DJ sets a favour.
Cream of the the crop is this absolutely lethal Payfone record. Side A continues the line of thought that 2014's 'Paradise' sketched out with powerhouse vocalist Louis Howard Jones delivering a knock-out blow, right between your eyes. On the flip it's a completely different story – a wild afro-cuban tribute to Passera's (one half of Payfone) Italian father.
---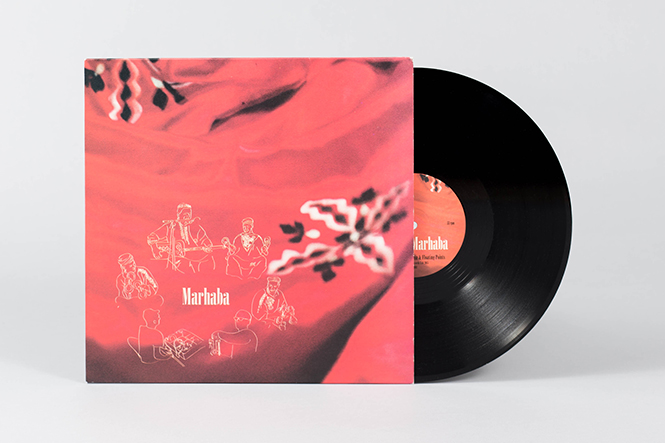 7. Maalem Mahmoud Guinia / Floating Points / James Holden
Marhaba
(Eglo Records)
Earlier this year Sam Shepherd and James Holden were invited to Morocco to collaborate with Mahmoud Guinia, a Gnawa musician, singer and guembri player, traditionally regarded as a Maâllem (translation: master) of the North African sound.
Communicating via translators, the musicians spent a week in residency toying with the intersection between ancestral rhythm and contemporary electronica. The finished product is simply stunning, one collaboration on each side of 12", packaged with a 20-page photo essay by Camille Blak which beautifully documents the unique cultural exchange.
One month after the release, Guinia sadly passed away – which makes this already singular 12" extra unique.
---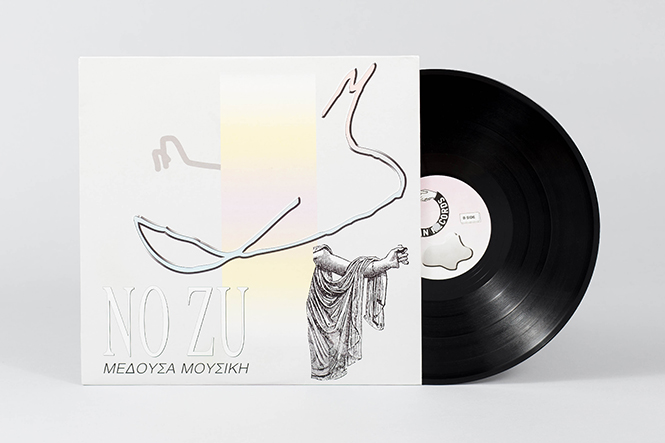 6. NO ZU
Medusa Music
(Home Loan Records)
Earlier this year Melbourne's freakiest multi-limbed ensemble hit up top label down-under Home Loan Records with a vibrant EP packed with the rattle of percussion and shimmer of heat haze. Over the course of five body moving cuts, the crew channel the disco-not-disco spirit of ESG and Was (Not Was), the house energy of the mid '80s Chicago dancefloor and plenty of antipodean charm, resulting in a truly ecstatic listening experience.
Their new 'High Gloss' EP which dropped just last month also deserves a shout out. Another four tracks of wild x-rated boogie and percussive lunacy, including a dubby collaboration with Sal Principato of pioneering post-punk outfit Liquid Liquid, we'd highly recommend adding some NO ZU to your collection.
---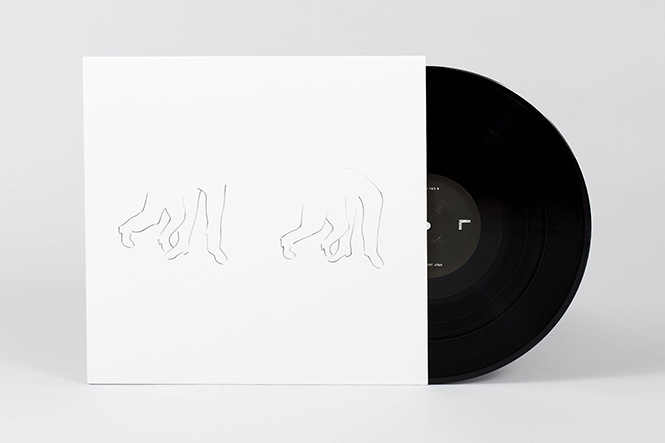 5. Beatrice Dillon
Face A/B
(Where To Now?)
Setting the bar high in terms of debut releases and fresh approaches with last year's 'Blues Dances' and her acclaimed Conrad Shawcross collab, this second 12" from Beatrice Dillon is even more reason to pay attention.
Throwing saxophone noodles into a heady mix of pulsing dance-floor electronics is a bold move, or a recipe for disaster depending on your outlook, but the results are fantastic on Face A and testament to Dillon's ability to fearlessly experiment with these dubbed-out songforms.
---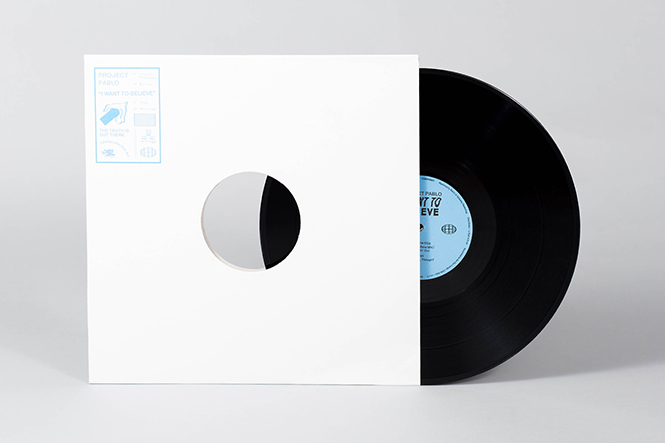 4. Project Pablo
I Want To Believe
(1080p)
Vancouver's prolific cassette peddlers took their first step into the vinyl world this year with a sublime four tracker cherry picked from fellow Canadian Project Pablo's tape and digital LP I Want To Believe. Slotting neatly into the same smooth, synthetic and soulful deep house bracket as those deservedly hyped Mood Hut releases, 'I Want To Believe' served up vaped out pads, sophisticated sax licks and live sounding rhythm sections, leading you into the stoned haze of the heart of the contemporary dance floor.
A worthy vinyl debut from the label who gave us the original cassette releases of modern classics from Khotin and Moon B, 'I Want To Believe' retained a little of that raw, tapey charm, while filling out the frequencies for peak time club play.
---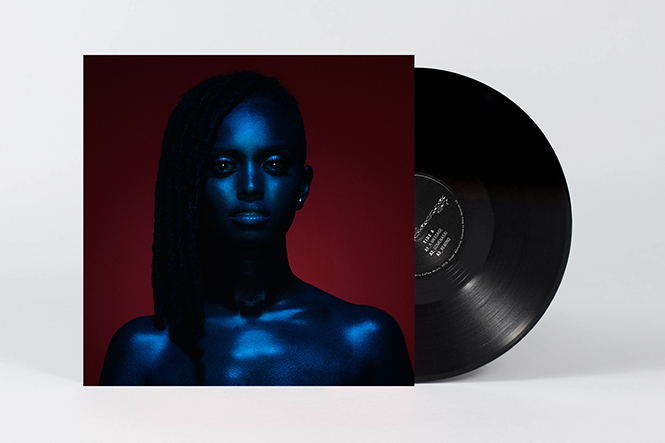 3. Kelela
Hallucinogen
(Warp Records)
"I would like to do Brandy but weirder," Kelela told FACT in 2013, just before her Cut 4 Me debut recast R&B. Two years later, she's back with a deluxe vinyl reissue of that mixtape, a Warp deal, her follow-up EP and talk of a new album. Jam City and Girl Unit might have been on the last one, but Arca and Kingdom unite on 'Hallucingogen'.
Exploring cycles of love and carnal proclivities across six tracks, the EP refines the electronic sound of R&B whilst maintaining tight lyricism and storytelling. Alongside FKA Twigs, Frank Ocean and Abra, Kelela is further proof that the future of R&B looks bright…
---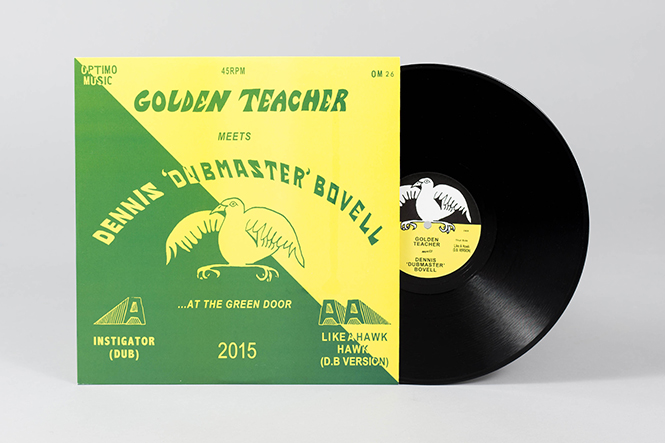 2. Golden Teacher
Golden Teacher Meets Dennis Bovell At The Green Door
(Optimo Music)
Everything coming out form behind Glasgow's Green Door studio is pure fire right now, and what better way to celebrate their most inventive residents than with the year's most potent collaboration.
But first a schooling in Golden Teacher. The Glaswegian six piece primitive afro punk outfit have had some year, self-releasing their Souchiehall Enthrall 12" and contibuting to Optimo's ace Youth Stand Up comp (also check out GT member Cassie Ojay's wicked LAPS (Ladies As Pimps) side-project). Not to mention that their first six singles now collected as a de facto debut album.
What a brainwave this was from Optimo, nabbing the legendary dub producer Denis Bovell for a day to retool the Teacher. The man behind some of the '80s finest dub, disco and post-punk (think Linton Kwesi Johnson, The Slits and Orange Juice), Bovell winds such thick mire of low end and echo around these two tracks (one an unreleased belter and one a hit from the back catalogue now collected in the LP) that it almost subsumes the trenchant vocals and driving percussion native to GT.
Delirious, heady, guttural stuff, packed up with ace artwork and wholly representative of one of the UK's most exciting acts pushing things forwards.
---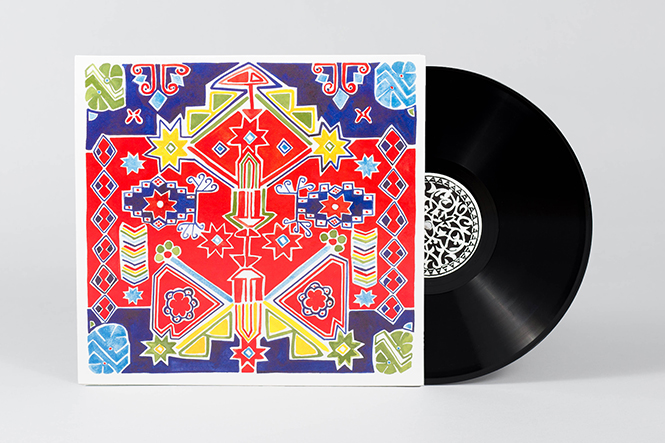 1. Insanlar / Ricardo Villalobos
Kime Ne
(Honest Jon's)
Helmed by a much-loved record shop in Notting Hill, that can count Mo'Wax boss James Lavelle and vibes player Roger Beaujolais within its alumni, Honest Jon's may be veteran but 2015 will go down as a banner year for the label. Everything released this year, whether archival or cutting-edge, demonstrates the importance of curation in a world increasingly dictated by streaming and direct-to-fan sales.
Long-players from DJ Sotofett and Moritz Von Oswald Trio, 12"s by Laurel Halo, Tapes and Dresvn, and a rather good gospel roots compilation, all deserve mention. The highlight by some stretch though arrives all the way from Turkey with late night stopovers in Chile, Berlin and Ibiza.
Scoring points alone for the way it embraces the 12-inch format; three compositions, averaging 20-minutes, stretch across a full side of vinyl each, leaving one side of the double pack free for a striking Katherina Immekus etching. In fact the quality of packaging throughout – from the labels to the insert to the art on the front – makes this a hugely collectible item, even before we get into the grooves.
Leading the charge is Insansalar's 'Kime Ne', a snaking 24-minute Moog-infused groover from Istanbul that takes its roots in traditional Turkish mysticism, and delivery in a mesmerizing tangle of improvisation and electronic manipulation. The baglama is the instrument at the forefront here, with its staccato runs and inflections merging within the acidic pulse that propels this into something for both the dancefloor and curious ear alike.
That track was originally released on Istanbul imprint Aboov Plak back in 2013 (and has attracted three digit sums on Discogs) but Honest Jon's brought it to these shores with two syncopated Ricardo Villalobos rides through haunting Anataloian folklore. The original is worth your money alone, but with an hour of incessantly pulsing, deep desert trance in total, this is one hell of a package. Haydar Haydar…
---
Illustration by Hector Plimmer
Photography by Michael Wilkin