Published on
December 9, 2015
Category
Features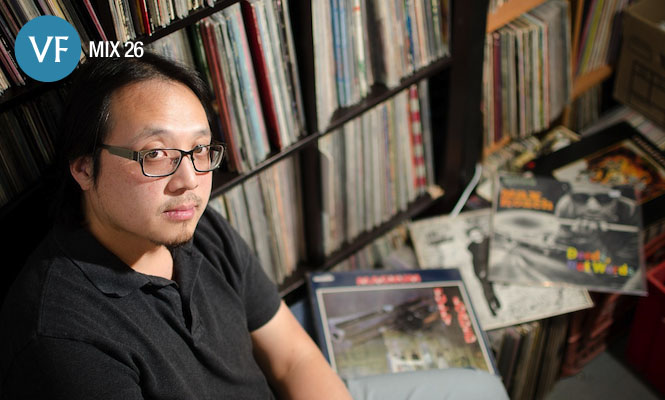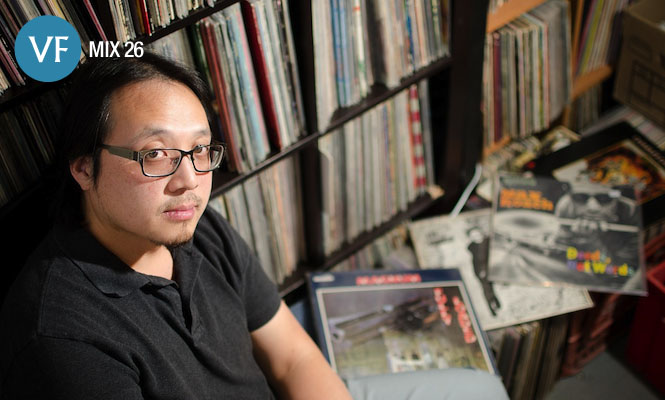 Stuart Li aka Basic Soul Unit embraces his crate digging roots for our latest vinyl-only throw down.
For us there's nothing better than a producer who's done his time behind the counter of a record shop. If this mix is anything to go, the most formative of Stuart Li's ten years in the Toronto underground music scene came when he worked at Cosmos Records (who just opened a branch in London), dealing with rare jazz, funk, soul, disco and latin music on a daily basis.
Having supplied the heads, Li has taken that knowledge into his own productions which are versatile enough to accommodate elegant house textures and more confrontational warehouse-ready techno cuts.
With the latter on display in his new LP Under The Same Sky, released on Dekmentel in November, we were surprised (and delighted) to receive a mix that hints at Li's sweeter tooth. Touching on the latin fusion of Eddie Palmieri, Elis Regina's samba flair and the sophisticated disco arrangements of Norman Connors, this is about as direct a journey through the crate digger's bible of breaks, melodies and floor-fillers as you'll get.
One for the jazz dancers, you can read Li's in depth mix liner notes while you listen below.
---
Words: Basic Soul Unit
---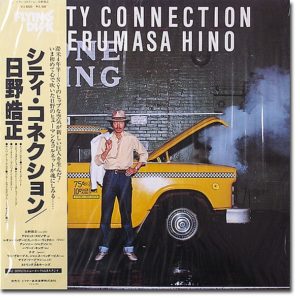 Terumasa Hino
'Send Me Your Feelings' from City Connection
(Flying Disk)
I'm a sucker for sweet melodies. This one by Japanese Trumpeter Terumasa Hino has sweet vocals on a soul jazz tip at disco tempo. I first heard this around the time I started digging into jazz and soul in the mid '90s. I was buying reissues and compilations at the start and it was on a Mastercuts Classic jazz funk compilation which featured all Japanese artists (Ryo Kawasaki's 'Trinkets and Things' was another favourite on there). This was written by Harry Whitaker who was a part of Roy Ayers Ubiquity. The original is not hard to find or expensive, just a personal favourite that I used to drop at intimate gigs.
---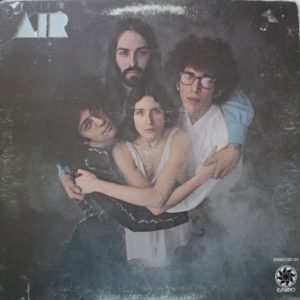 Air
'Baby, I Don't Know Where Love' from Air
(Embryo)
I was introduced to this American jazz rock album by Toronto DJ, friend & mentor Jason Palma. I can't remember for sure but I think I got my copy from Cosmos Records where I used to work (great spot for digging but at collector's prices). I hung out many Wednesday nights at Jason's infamous Higher Ground Sessions at the Octapus Lounge (late '90s) as well as his radio show of the same name. He also worked at one of Toronto's main dance music stores, Play De Record (which he now owns) and sorted me out with all the essentials every week.
Eventually we started a jazz/soul/funk night along w another friend Jon Sikich (later replaced by General Eclectic) called Footprints which stills runs to this day though I'm no longer involved. This song was in regular rotation at the Octapus and it's an example of the freedom of music heard there. It was a tiny spot which you could probably sardine about 50-70 people and everything from house, jazz, soul, funk, afrobeat, reggae, disco, broken beat and drum n bass was heard. It wasn't a chill and listen session either, the dance floor was on fire.
---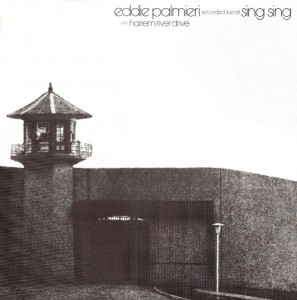 Eddie Palmieri with Harlem River Drive
'Acuzar (part 2)' from Recorded Lived At Sing Sing
(Tico)
Eddie Palmieri is known both for jamming out in a descarga but also going deeper into Jazz on some explorative pieces. In this instance he brought the funk. This jam session was recorded during a performance at Sing Sing prison in New York. I can only imagine the intensity during a show like this but you can get a sense of it in this piece.
As an aside, I got to see him perform live at London's Jazz Cafe back around the late '90s which is still one of my highlights for musical experiences. Also of note José Claussell, brother of famous NYC DJ Joe Claussell was on Timbales. Maybe it's weird to say coming from a North American city but we were very much influenced by the UK Jazz Dance and funk scene at that time and by selectors like Gilles Peterson, Patrick Forge, Russ Dewberry, Keb Darge and the like. Going to Jazz Cafe, seeing Eddie play and seeing the Jazz Dancers do their thing was a bit of a 'mecca' experience for me.
---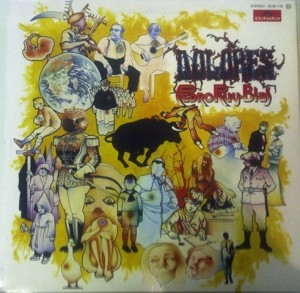 Pedro Ruy Blas
'El Jaleo' from Dolores
(Polydor)
Fusion jazz can get a bit noodly and cheesy, but this one had a nice latin jazz feel and was an intense dance floor workout during the nu-jazz, broken beat and jazz revival era (late '90s – mid '00s). Pedro Ruy Blas is a Spanish artist who started his career in various pop and rock groups. He later turned his attention to jazz and this song was on the album Dolores (1976) which was also the name of his backing band. I remember when UFO (a Japanese Jazz DJ trio) dropped this to open their set in Toronto in 2000. Just imagine a crowd of 1000+ going nuts to jazz. This record was on everyone's want list then and still goes for about $200 today. I got mine on Ebay luckily for much cheaper.
---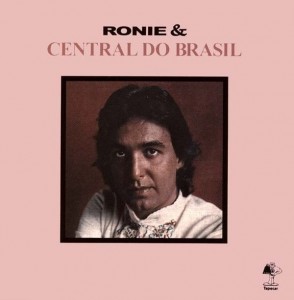 Ronie & Central Do Brasil
'Atoa Atoa' from Ronie & Central Do Brasil
(Tapecar)
A favourite at the Movement parties run by my friends in Toronto back in the late '90s. This was one of the many Brazilian anthems played at the night. The party was going on monthly at the club Roxy Blu and drew about 1500 people every month dancing to an eclectic selection of soulful and funky global sounds past and future. Again I'm a sucker for melodic and soulful pieces and this coupled with the Brazilian rhythms was right up my alley (Octavio Burnier of Burnier & Cartier had partial writing credit).
I got my copy at one of my favourite stores in the world which is Disk Union in Shibuya. Disk Union is a large chain music retailer but they don't just sell mainstream music. They have sections and store departments catering to collectors of all stripes and genres. The location in Shibuya has multi levels and each level specializes in a different sound (Dance Music is on the 4th floor and besides new arrivals has a great stock of used House and Techno). The basement is where you can find soul, rare grooves, jazz, reggae, Brazilian and afro-funk. Even though I don't have the budget these days to be buying at collector's prices, I inevitably find myself walking out of there with a record or 2 under my arm. This was one of those instances.
---

Full tracklist:
Stanley Cowell – Travelin Man' (Strata East)
Dexter Wansel – The Sweetest Pain (Philadelphia International)
The Natural Four – This Is What Is Happening Now (Curtom)
Brainstorm – Journey To The Light (Tabu)
Terumasa Hino – Send Me Your Feelings (Flying Disk)
Air – Baby, I Don't Know Where Love (Embryo)
Norman Connors – Mother Of The Future (Buddah)
Eddie Palmieri with Harlem River Drive – Acuzar (part 2) (Tico)
Eddie Cano – Ican (GNP Crescendo)
Jordi Sabatés – Ocells Del Més Enllà (Zeleste)
Pedro Ruy Blas – El Jaleo (Polydor)
Manfredo Fest – Jungle Kitten (Tabu)
John Thomas & Lifeforce – Like A Samba (Nabel Jazz)
Ronie & Central Do Brasil – Atoa Atoa (Tapecar)
Elis Regina – Ye Mele (Philips)
Louis Armstrong – The Creator Has A Masterplan (with Leon Thomas) (Polydor)
Terry Callier – Occasional Rain (Cadet)