Published on
March 2, 2015
Category
Features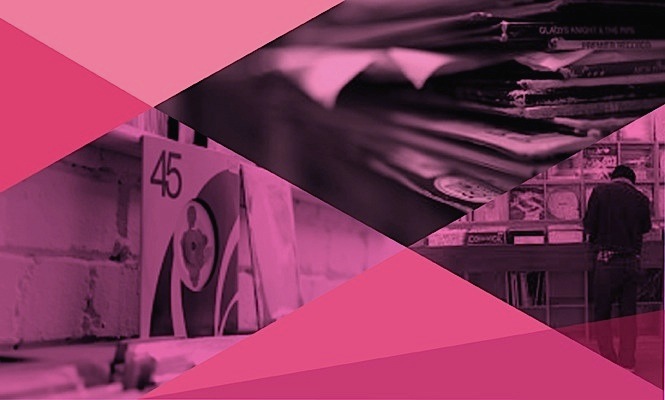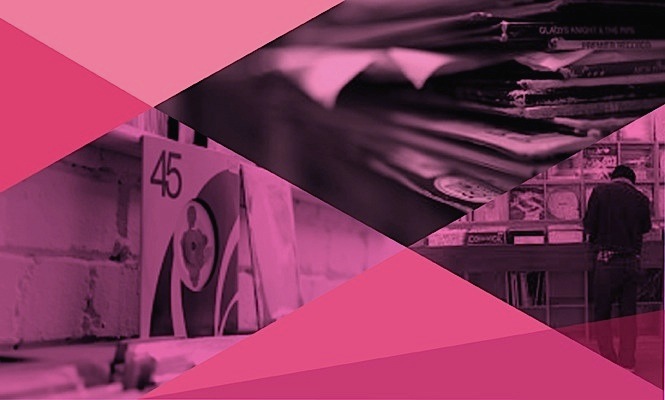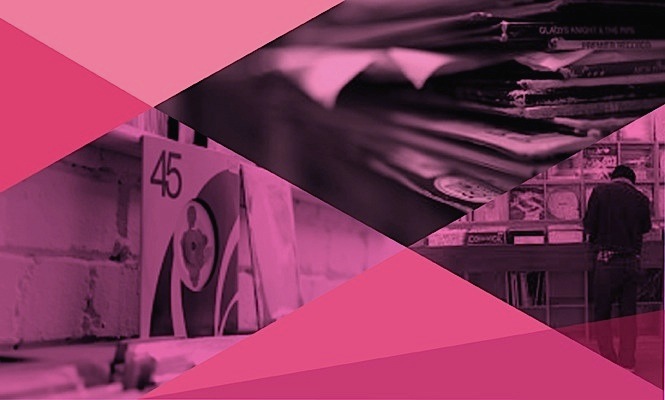 We select the 10 most essential vinyl releases of the last 7 days.
Ten stellar records for your collection this week, including an impossibly rare Afro-psych reissue, some left-field '90s Ghanaian highlife-disco that will make you lose your shit and a mad 12″ split of Haitian dubbed-out disco and hypnotic mantras, not to mention top new material from Mini Mansions and Kassem Mosse.
Scroll down for our definitive across-the-board rundown of the week's new vinyl releases as selected by The Vinyl Factory's Chris Summers, Patrick Ryder, James Hammond and Theo Leanse. 5 singles and 5 LP's every 7 days that are unmissable additions to any collection.
---
Singles
---
Various Artists
Red Laser EP 7
(Red Laser Records)
For the seventh instalment of their various artists EP series, the label at the heart of the burgeoning Manctalo scene keeps things strictly hometown with a trio of synth heavy productions from deep in the Manchester underground. Metrodome takes care of the A-side with the mindblowing sounds of 'Mondo', an acid fuelled bubbler which had R&S very interested when the demo appeared on the youngster's Soundcloud a few months back. On the flip, label favourite Kid Machine serves up a tough and regimented slice of cinematic Italo, while debutantes Si Fi Systems blur the lines between slo-mo techno and acid squelch with 'Explore Your Mind'.
---
Joey Anderson
1974
(Dekmantel)
The title track here follows last year's 'After Forever' long player in reaching new territories for Joey Anderson's particular strand of loose and idiosyncratic house music. All insistent and richly textured arpeggios with a restraint on the beats, it again makes for a winning formula. The flipside is none too shabby either with Backdraft being the most beat laden and dancefloor ready – factors that have a deep bearing on such works with Anderson being a semi-professional house dancer himself.
---
Jeancy / Astarius
U Turn Me On / Ancient Times
(Invisible City Editions)
Continuing to sleuth through music's deleted history, ICE present their most out-there reissue to date with a seemingly mad 12" split. Side A is reserved for 'You Turn Me On', an 808 driven Haitian-Canadian dubbed out disco jam from '83 that'll rock any dancefloor. Flip the record and things take a strange dervish-like twist with the Hawaiian mystic Astarius chanting his way through hypnotic mantras soaked in reverb and twisted in pitch. Utterly oddball, highly recommended.
---
Mini Mansions
Freakout!
(Capitol)
Mini Mansions is the band Michael Shuman's in when he's not playing bass for Queens Of The Stone Age. Here with his two pals and hailing straight out of Los Angeles, 'Freakout!' is one of three very limited 7″ releases all kind of out at the same time. It's straight up sun soaked pop but not too sugary sweet, leaving just enough room for some of that Californian darkness to poke through. Super limited and super good.
---
Kassem Mosse / Simone White
Flowers In May: Three Versions
(Honest Jon's)
Simone White's Silver Silver is the fourth album from the Hawaiian singer-songwriter, recorded in 2012 for Honest Jon's. Kassem Mosse, the Leipzig-based near-genius of refined and reserved rhythm tracks, has been roped into her discography by the label, and he provides remixes of tracks from the album in the proper sense, kneading the material, leaving it reshaped gently but pervasively, and letting new relationships bibble and develop between parts.
---
LPs
---
Ata Kak
Obaa Sima
(Awesome Tapes From Africa)
Brian Shimkovitz' Awesome Tapes From Africa imprint has rapidly gained momentum over the last couple of years thanks to essential reissues of lost gems from Hailu Mergia, Penny Penny and Aby Ngana Diop. For his latest release, Shimkovitz goes back to his roots with Ata Kak's Obaa Sima, the cassette which spawned his interest in African tape culture. Originally released in Ghana and Canada in 1994, the album is a unique hybrid of lo-fi disco grooves, synthetic highlife, proto-house and machine gun rap, all rattled off at a breathless pace thanks to a high speed dubbing mix up when the tape was bootlegged just after its initial release. Along with the remastered vinyl, ATFA have included a download of the pitched down 'original' version for all the sonic archivists out there.
---
Clarence Clarity
No Now
(Bella Union)
If you haven't come across Clarence Clarity yet then you are in for a treat. This mysterious man from London throws out exploding bursts of psychedelic cut n' paste funk washed up in melody straight from Clinton's mothership. There's Animal Collective in there, a bit of Daft Punk, Timbaland, Outkast, Parliament and definitely Prince. This could possibly be Bella Union's most out there album so far but something's telling me Clarence can take this even further out.
---
Lotic
Heterocetera
(Tri Angle)
Last year Lotic sent the world wild with 'Damsel In Distress', a disorientating, nightmarish and totally brilliant mixtape of original material and mind warping edits of everything from Beyoncé to Björk. Now the 22 year old Berlin-based Texan producer and Janus resident presents his official debut outing on vinyl with Heterocetera, an experimental and otherworldly mini LP. Freakish, Arca-like sonics probe and challenge, ignoring convention, redrawing meter and space, to present a terrifyingly beautiful re-envisioning of dance music.
---
Aine O'Dwyer
Music For Church Cleaners Vol 1 and 2
(MIE)
Initially released on cassette, Aine O'Dwyers organ recordings from a series of sessions in St Mark's Church Islington, have rightfully received an extended release with this 2LP set. It's an intimate and immersive listen that sits somewhere between field recording and live performance, and improvisation and composition. Primarily a harpist, here her musical sensibilities are translated to the organ and indeed the whole space as the recording interacts with the environment – humming hoovers, children's laughter, scraping chairs, the gentle action of the keys, and the church cleaners requests to avoid holding notes for too long – all meld together into the organs voice, making the whole something quite unique.
---
Tribo Massahi
Estrelando Embaixador
(Goma Gringa Discos)
Formed of songs written in 1970s Brazil by the sometime filmstar and longtime dead Embaixabdor (meaning: Ambassador), the one and only Tribo Massahi LP is inspired by the music of Candomble, the particularly Brazilian immersion of African religions in Catholic iconography. The tracks on the album are scrunched into one extended trip of hand-drumming, guitar trained on psychedelia, and the kind of group vocal studio ruckus you might have found in a Strata East or Marvin Gaye recording session of the time – the choir natters in the background when they're not needed, as the Ambassador chimes in with some spoken word.