Published on
March 2, 2015
Category
Features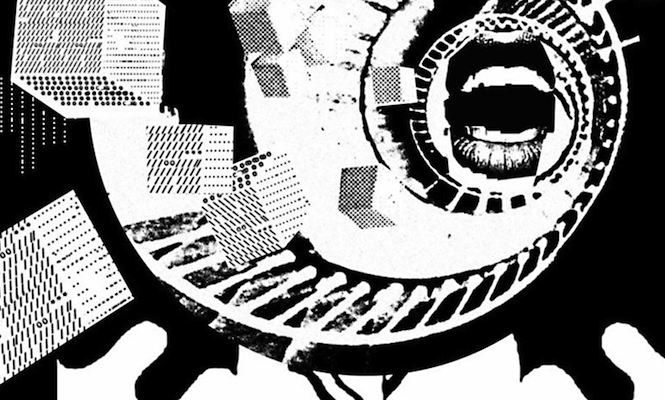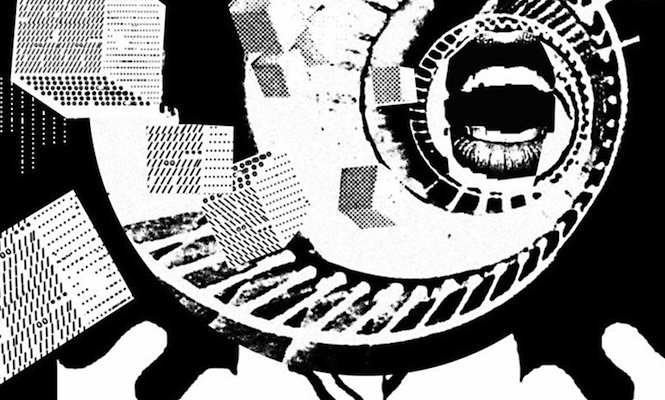 With Warp set to reissue Broadcast's much sought after back catalogue on vinyl for the first time, here's a look back at the band's career through their unique discography.
Originally published on FACT.
---
Words: Mikey IQ Jones
---
From the start of their near 20-year career, psychedelic pop adventurers Broadcast always stood in a class of their own.
Formed in Birmingham, England in 1995 by James Cargill and Trish Keenan, Broadcast were a band that fused the worlds of pop songcraft and experimentally-minded electronic music into a contemporary blend of psychedelia that resonated deeply with listeners, effectively expanding the conventions of what could be considered psychedelic. After a trio of arresting singles for small indies like Wurlitzer Jukebox and the Stereolab-helmed Duophonic UHF Discs, they signed to Warp Records, where they remained for the rest of their career. The band's signing to Warp was, at the time, a surprising and somewhat controversial move for the label, as its catalogue at that point dealt almost exclusively with acts outside of the world of pop music. Over time though, Broadcast became one of the label's most revered and beloved cult acts, attracting a fan-base that continues to grow.
Cargill and Keenan assembled the band with guitarist Tim Felton, keyboardist Roj Stevens and drummer Steve Perkins after hearing cult 1960s psych band The United States Of America during a night out at Birmingham's Sensateria club. The United States of America's lone 1968 self-titled album – a fusion of West Coast flower-power psychedelia, primitive frequency modulations and wry sociopolitical lyrics delivered via frontwoman Dorothy Moskowitz's warm yet commanding delivery – was a revelation to the band, and they vowed to explore this avenue in their own work.
Bringing together 1960s science fiction atmospheres, skewed variants on swinging jazz balladry and an equal embrace of experimental and populist aesthetics, their early work offered a Eurocentric counterpoint to the mostly American psych innovators they'd imbibed. Additionally, they incorporated influences from British and French library music pioneers like Ron Geesin, Roger Roger and Basil Kirchin; the kitchen-sink musique concrète of the BBC Radiophonic Workshop; and the atmospheres of Italian giallo cinema. To quote Keenan herself: "The avant-garde is no good without popular, and popular is rubbish without avant-garde." This was a credo to which Keenan and Cargill held steadfastly throughout the band's tenure, always eager to incorporate new influences as a means of paying tribute and sharing their love for such cultural touchstones.
With hindsight, Broadcast's discography follows a clear route away from the fashionable swagger and lad-centric posturing of Britpop's halcyon days into the crate-digging multiculturalism embraced by hip-hop and dance music producers. This sound would become a cornerstone of postmodern pop songwriting, and the fact they were one of the first bands of the era to attempt to shift that axis into a more rock/pop format is often overlooked (it's worth noting that the first American label to sign the band was legendary hip hop outpost Tommy Boy).
At the time of their inception, Broadcast were often lazily compared to Stereolab, Portishead and the post-rock movement of the time. The references to Stereolab, one of the few bands with live instrumentation to incorporate esoteric influences and retro-futurist tendencies, are sensible to a point. In retrospect, though, it makes more sense to consider groups like Saint Etienne, Disco Inferno and Pram as aesthetic peers. Though Broadcast's music plays like a unique fusion of those three groups' distinctive styles, it displays a deep knowledge of pop culture esoterica from around the world, stitched together in dense psychotropic collages and utilising a female voice that confidently shifts away from the stereotypical tropes of a rock frontwoman, delivering emotional lyrics with a cool detachment.
The band endured constant line-up fluctuations over the years, losing members with each consecutive album, and in the process drastically altering the sonic make-up of each record. This worked in the band's favor, as necessity forced Keenan and Cargill to construct new vessels for their increasingly complex ideas. Cargill has been vocal about the group's necessity for inventive production techniques as a result of their limited financial means; Broadcast often recorded in small household rooms and local church halls with limited equipment, and their ingenuity in such limiting environments is to be applauded. Aside from Cargill and Keenan's partnership, which was both creative and romantic, the only other constant in Broadcast's lifetime has been graphic designer and recording artist Julian House, who has been responsible for the group's strong visual identity since their first demo. House is also credited with providing considerable sonic influence over the years, offering guidance from the group's formative years through to their later period via his Ghost Box label, where he offered not only inspiration and contextual reference but provided a creative foil via solo recordings as The Focus Group.
Broadcast's work with The Focus Group brought forth a startling new evolution for the group, but one which was tragically cut short after Trish Keenan's untimely death in 2011 from pneumonia, brought on by contracting the H1N1 flu virus while on tour in Australia. News of Keenan's passing shook the music world, and brought the band's music to the ears of a new generation of listeners. Their sound remains timeless because it was not a reflection of their environment and their time, but an escape from it.
In celebration of the band's 20th anniversary, and on the eve of their long out-of-print discography being reissued on vinyl for the first time (with hopes of an announcement from Warp on the release of Broadcast's final album, which Cargill has been finishing with Keenan's fully recorded vocals in order to give the band a proper farewell), here is a selection of Broadcast's most noteworthy songs, plus a mix blending many of the tracks included with a few rarities and bits of Broadcast ephemera (which you can hear above).
---