Published on
October 28, 2013
Category
Features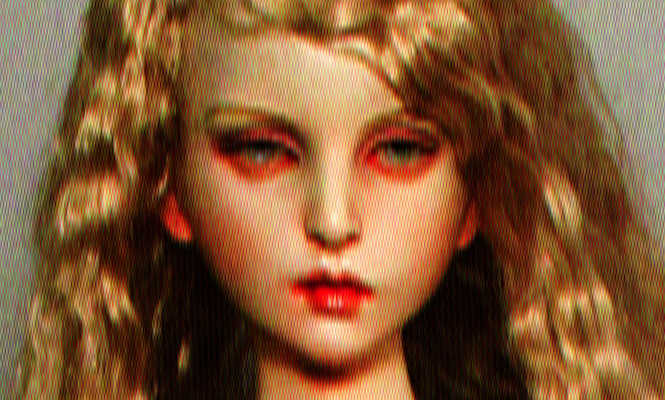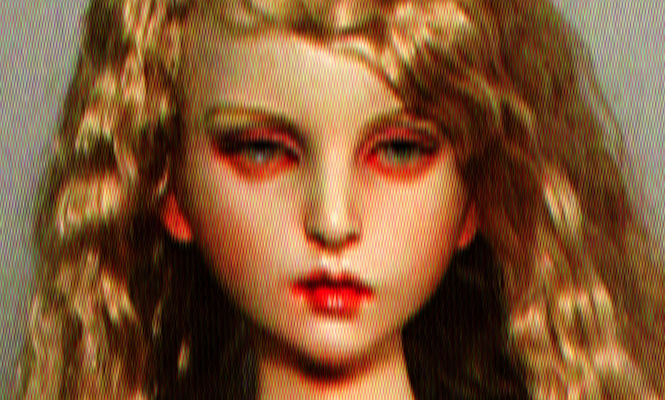 Introducing our weekly list in which we review the 10 most essential vinyl releases of the last seven days.
Some records just sound better, look better and feel better on vinyl. In our new weekly list of the ten most essential vinyl releases we invite experts from some of the country's leading record stores to contribute their choices for a definitive across-the-board rundown of the week's new vinyl releases. 5 singles and 5 LP's every 7 days that are unmissable additions to any collection.
By way of a short introduction, joining The Vinyl Factory every week to share their considered opinions are Patrick Ryder, Theo Leanse, Chris Summers and James Hammond of Piccadilly Records, Sounds Of the Universe, Rough Trade West and the St. John Sessions respectively.
---
SINGLES:
---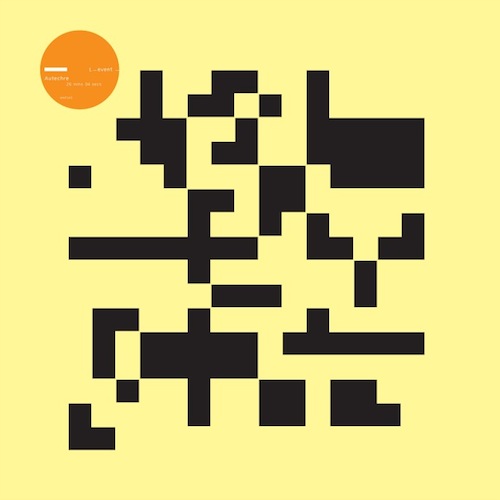 Autechre
'L-Event'
(Warp)
A new EP following on from this year's excellent if somewhat exhausting Exai. Initially launched as a digital stream-to-melt-your-web-browser and now on 12", it's as wonderfully frenetic and defined as you'd expect. Opener 'Tac Lacora' sets an algorithmic chain of events and digital communications in action, which then break and venture off down varying wormholes as the record progresses. 'Osla for N' is jarring, disjointed and sufficiently trippy, and 'Newbound' more spacious and relaxed in its melody, closing a decidedly cohesive set. Still as innovative and singular 25 years down the line, another reminder from the duo of the possibilities within electronic music rather than the limitations. – James
Listen HERE.
---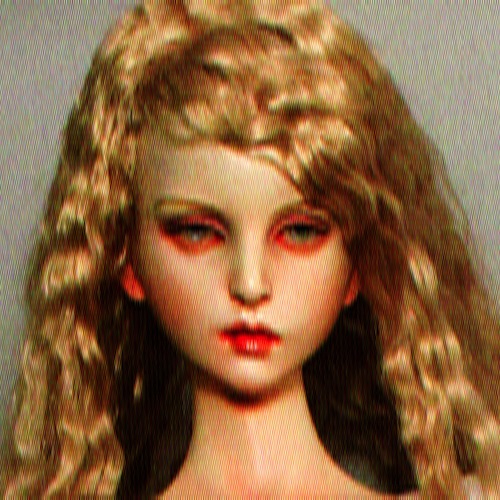 Legowelt
'Teen Romance'
(L.I.E.S.)
For their latest release L.I.E.S. put the technoise to one side, perhaps leaving it to Trilogy Tapes to have listeners checking their needles for this week. Danny 'Legowelt' Wolfers gets his recall to first team service and rewards coach Morelli with a superb three tracker of heavy duty acid techno. Taking heavy rhythmic cues from the motor city pioneers, Legowelt updates the formula with his own brutally lysergic blend of analogue electronics. 'Teen Romance' and 'Days of Persistance' whip gurgling acid lines into a frenetic assault of dance floor energy so hot and heavy the lathe must have worked overtime to cut it. 'SH-High School Daze' is the standout here though, packed with expansive and undulating electronics that'll work your body till you just can't take anymore. – Patrick
Listen HERE.
---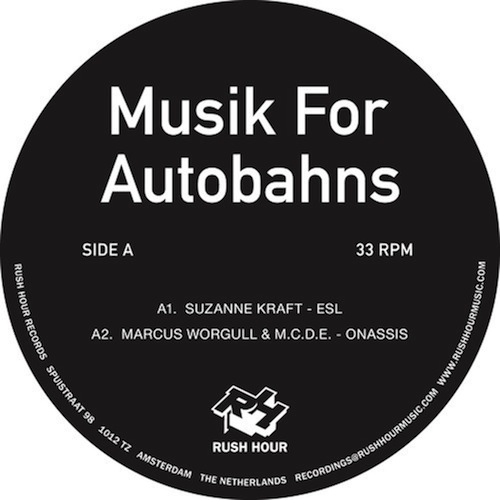 V/A
'Musik for Autobahns'
(Rush Hour)
Running Back boss Gerd Janson compiled a set of 'ambient not ambient' tracks for Rush Hour last winter, and here's a sampler-format follow-up single that surpasses its 2LP daddy. Over 5 tracks from newcomers and established artists (including Suzanne Kraft, Motor City Drum Ensemble & Young Marco), the scope moves from friendly 80s proto-house pop and steamy Balearica blends into gloopy, beatless new age dreaminess or exuberant modern takes on the German synthy experiments of the 70s. Each track gently but doggedly summons a strung out, breathless kind of image from mental stock footage – like sunrise or a nightdrive. Foreign, vague and exhilarating, like naughtily sneaking into other people's memories. – Theo
Listen HERE.
---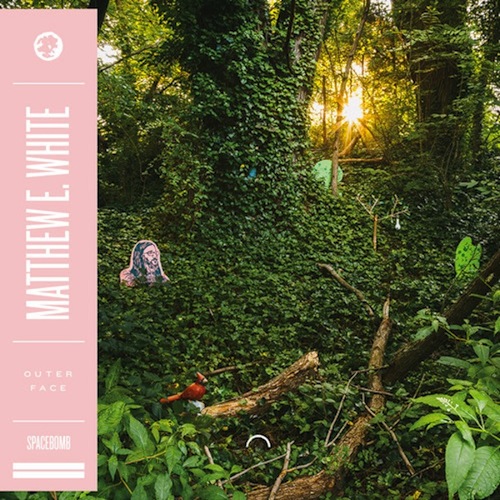 Matthew E White
'Outer Face'
(Domino)
Mr. White jumps back into action with this stunning EP on Domino featuring five brand new songs. That sun drenched FM radio sound is still ever present and correct yet these songs seem even lusher, more orchestrated and maybe even a little more out there. He's got an effortless groove to his music – check 'Signature Move' here with its distorted bass and backwards backing vocal – and a killer way with words. Think Steely Dan and JJ Cale getting it on with Beck and Phil Spector, makin' and blazin', and you'll get what Mr. White's doing. – Chris
Listen HERE.
---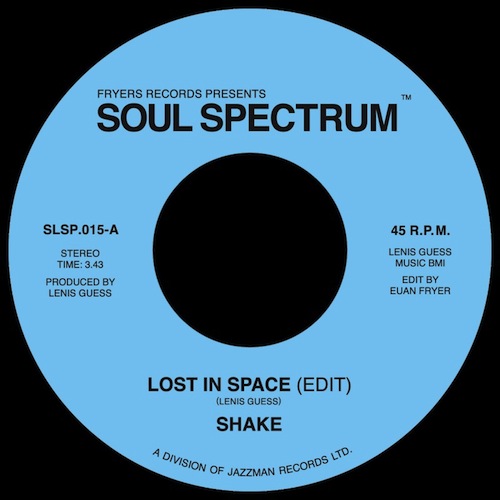 Burton Inc. / Shake
'L.A. Will Make You Pay' / 'Lost In Space'
(Soul Spectrum / Jazzman)
The first of two new cuts in quick succession from Jazzman Gerald's keen-eyed Soul Spectrum range sees Charles and Barbara Burton's family band Burton Inc. get a first ever 7″ press ahead of the forthcoming LP of the same name. Rare boogie with a tint of jazz weirdness courtesy of Barbara's soaring, drawn out vocals, 'L.A. Will Make You Pay' is backed by a straight-ahead jazz-funk jam that threatens to steal the show itself. Meanwhile, Shake's 'Lost In Space' was discovered by Jazzman gathering dust with producer Lenis Guess earlier with whom they chose two in-the-pocket disco grooves for limited 7″ release. As ever Soul Spectrum operate a strictly no repress service, so act now or forever hold your peace. – VF
Listen HERE.
---
LP's
---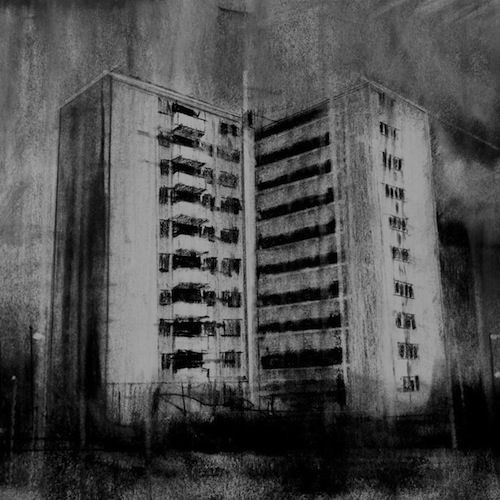 The Stranger
Watching Dead Empires in Decay
(Modern Love)
Definitely one for the coming season, James Kirby, the man of many guises returns as The Stranger with a long player for Manchester's Modern Love records. Themes of memory, beauty and demise abound as in his previous works, but where this one really shines is in the abstract percussion and obfuscated field recordings on tracks like 'Ill Fares the Land'. Disembodied sounds set adrift in an industrial dystopia leave the ears questioning while the Boards of Canada tinged 'Where are our Monsters Now, Where are Our Friends' is the more straight forward winner. Suitably bleak artwork and pressed on grey vinyl; essential listening for long term followers and a great entry point for those unsure where to start with his expansive body of work. – James
Listen HERE.
---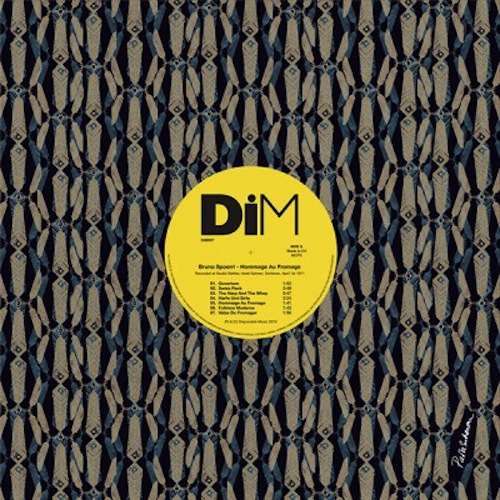 Bruno Spoerri / Massonix
Hommage a Fromage / Hollingsville
(Disposable Music)
Two parts jazz-pop, one part horror soundtrack, and one part something else, Bruno Spoerri's 'Hommage a Fromage' was commissioned by none other than the Swiss Cheese Consortium. It's silly in a way that Library music is probably best suited for: potent whimsy and extravagant instrumentation turns what might have been clichéd into an idiosyncratic but low-ego tapestry that is – as the label points out – throwaway by design, not intended for general consumption. Of which the same cannot be said for the cheese, of course. On the other side, Graham Massey – synthesizer collector and member of 808 State – uses his Massonix alias for beguiling resonance.fm themes, warmly remembering a British radiophonic golden age with a twist of machine funk. – Theo
Listen HERE.
---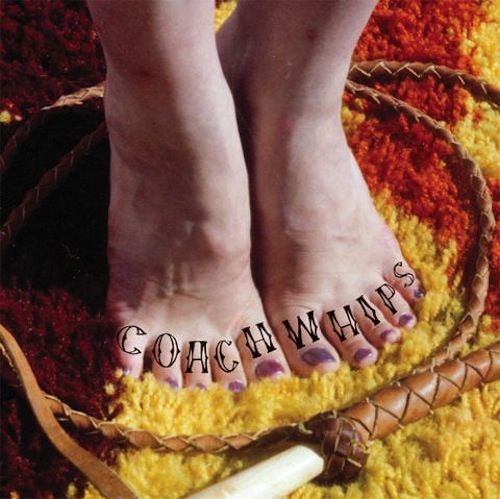 Coachwhips
Hands On The Controls
(Castle Face)
John Dwyer's Coachwhips roamed the earth before his current set up – Thee Oh Sees – took over. Their sound was a bit more primal, a bit more direct, a bit more fucked up! Now on vinyl for the first time ever and released on his own Castle Face imprint comes this perfect slice of distorted blues and jump up punk rock pop. Recorded in San Francisco in two days back in 2001 this still towers head and shoulders over all them fakes out there. – Chris
Listen HERE.
---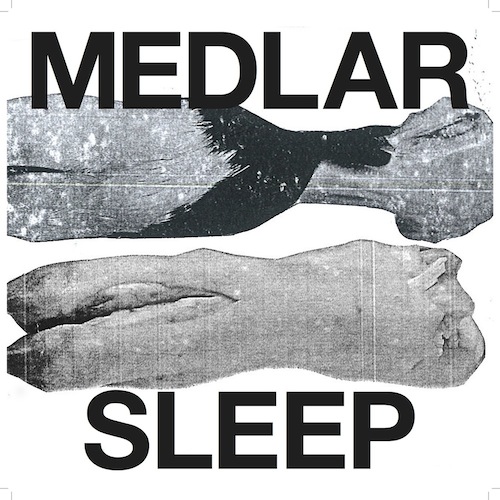 Medlar
Sleep
(Wolf Music)
Following a clutch of club ready 12s on Wolf Music over the past couple of years, Medlar makes his first foray into the land of the long player with Sleep. The record (which comes beautiful packaged) takes a detour from the dancefloor and sees Ned instead spin a myriad of samples into a soulful and jazzy collection of beatdown gems worthy of Detroit's finest. Medlar's faultless production is rewarded with a warm and full sound, while the ten tracks on show abound with musicality constantly veering off on new and interesting diversions. All that remains to say is 'Come on wolves, give us a couple of club length 12s!'- Patrick
Listen HERE.
---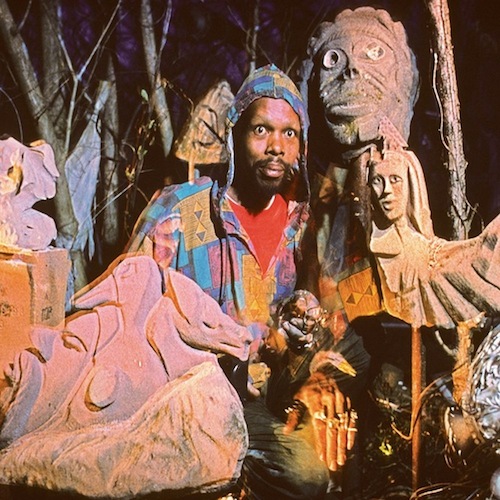 Lonnie Holley
Just Before Music
(Dust-to-Digital)
Originally released on CD in 2012, Lonnie Holley's Just Before Music has finally been committed to vinyl, reminding us of what an extraordinary achievement this record is. While the title attempts to place Holley's music in a temporal framework (albeit a pre-historic one), Just Before Music is greatly defined by its elusive, transcendental quality, equally relevant to pre-blues plantation spirituals as New York's 70's avant-garde. The seventh of 27 children, Holley's early life was nomadic, moving between whiskey houses, foster homes and state fairgrounds, working any jobs that came his way. His urge to create came from within the African American oral tradition not the establishment world of studios and finite recordings. Improvised and mutable Just Before Music captures the genius of Lonnie Holley as a photo frames one singular shot a flowing river. Despite undeniable sonic and aesthetic connections to Sun Ra and Arthur Russell, Just Before Music is a law unto itself, with Lonnie Holley, the inimitable blues orator free-forming at its core. – VF
Listen HERE.
---